Thursday, October 21, 2021
1+1 Lecture Zurich: Facing the New Reality and Navigating the Never Normal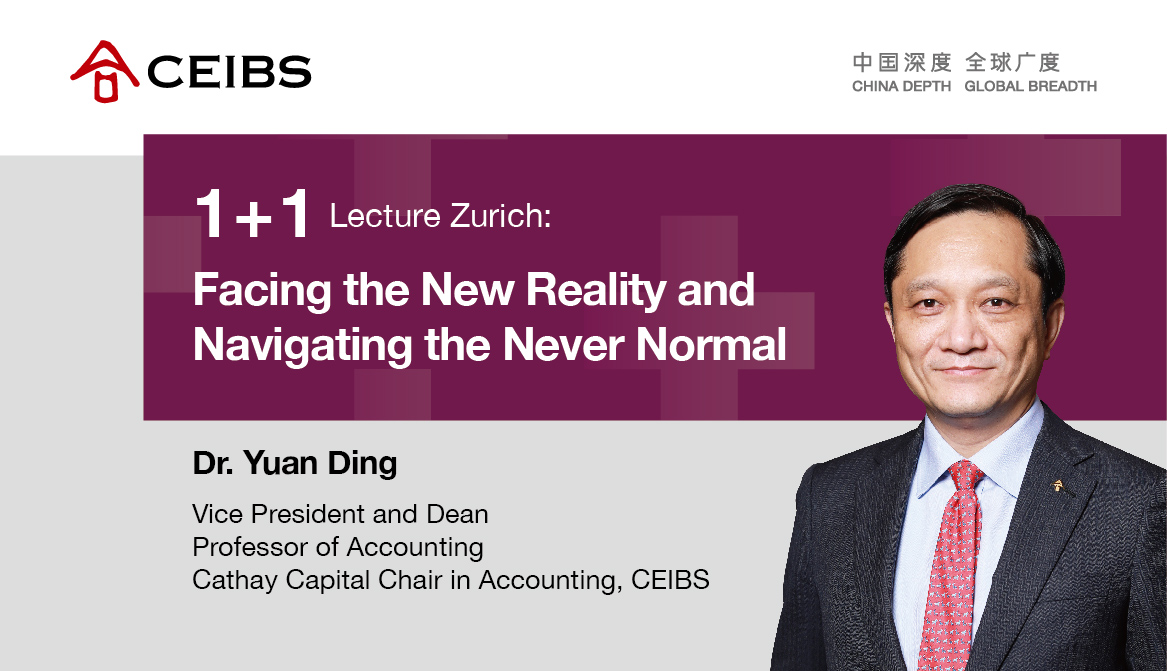 Please join us for an exclusive CEIBS 1+1 Lecture on Facing the New Reality and Navigating the Never Normal at CEIBS Zurich Campus (and online) on October 21, 2021.
About the Lecture
The pandemic is unfolding in different ways across different time frames and regions around the world, leading to divergent economic, political and societal implications. In China, the consumer market is recovering and growing at an unprecedented pace. What role will China play in the new global reality? During the event, we will take a broader view beyond the traditional areas of operational, financial and compliance risk and discuss what factors are behind the mounting geopolitical tensions and where the opportunities may be hidden within the risks.
Our Speaker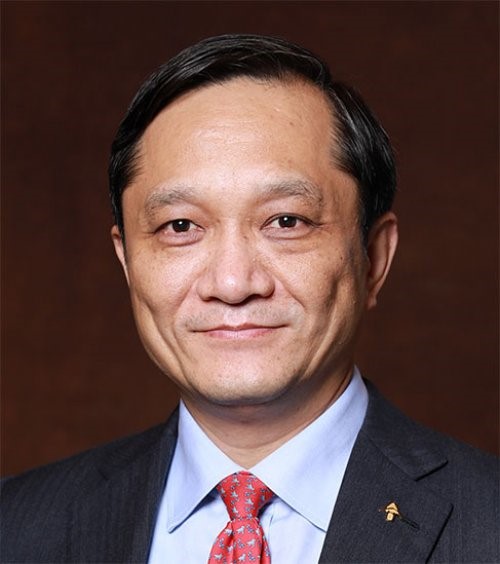 Dr. Yuan Ding
CEIBS Vice President and Dean
Professor of Accounting
Cathay Capital Chair in Accounting
Event Details
Date & Time: Thursday, October 21, 2021 at 18:30-21:30 (CEST)
Venue: Man Wah Building, CEIBS Zurich Campus, Hirsackerstrasse 46, 8810 Horgen and online (via Zoom)
Language: English
Registration: Click the link below to register.
Note: This is a 3G event. Limited offline seating is available (please select 'offline participation on the registration form if you qualify).
Contact: Please email Elisabeth Borras at belisabeth@ceibs.edu with any enquiries.
Agenda
18:30-19:00     Registration
19:00-19:15     Welcome and alumni sharing
19:15-20:15     Exclusive CEIBS 1+1 Lecture on Facing the New Reality and Navigating the Never Normal by CEIBS Vice President and Dean Ding Yuan
20:15-21:30     Apero and networking
What is CEIBS 1+1?
Launched in 2017, the CEIBS 1+1 project is a series of lectures hosted by leading faculty at various locations around the world. The audience for these invitation-only lectures is comprised of our alumni, friends of CEIBS and China interested audiences. Each participant is encouraged to bring a 'plus one' who is a qualified prospect for our MBA or Global EMBA programmes.
The core objectives of the 1+1 series are to further strengthen engagement with our international alumni and to provide attendees with the opportunity to play their part in helping shape the future of the student body at CEIBS, while gaining valuable knowledge.