From Singapore to China… with a few detours in between!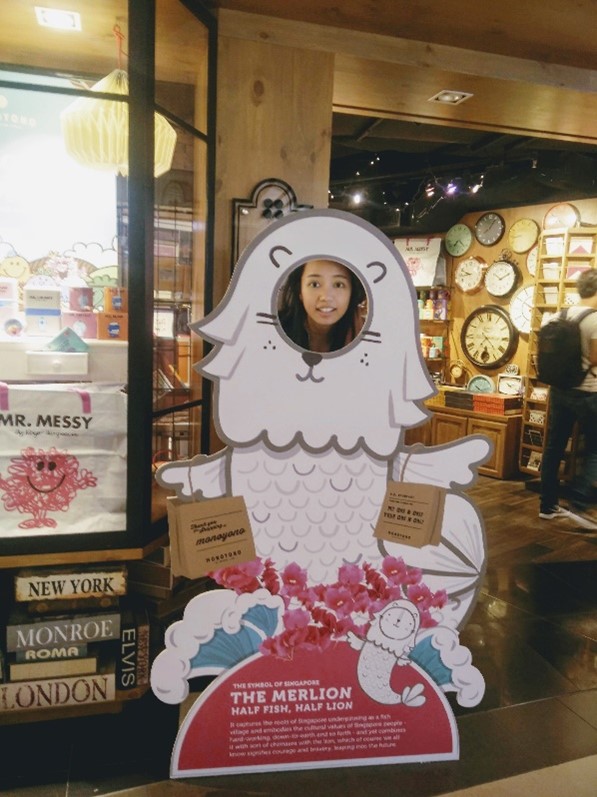 The Merlion (a popular symbol of Singapore)
As the photo above suggests, I'm Singaporean! I left Singapore fairly young, when I was just 17, motivated by a restless desire to see more of the world beyond my tropical (and far too humid) island home. I was fortunate enough to win a scholarship to attend an international school on Vancouver Island in Canada. It was part of the United World Colleges, a global education movement, established by Nobel Peace Laureate and former Canadian Prime Minister Lester B. Pearson, who famously said, "How can there be peace without people understanding each other, and how can this be if they don't know each other?" While Singapore is a multiracial society, the school was my first exposure to truly global diversity. I spent two years with 180 students from over 80 countries together in what was a transformative experience that only whetted my appetite for more international exposure.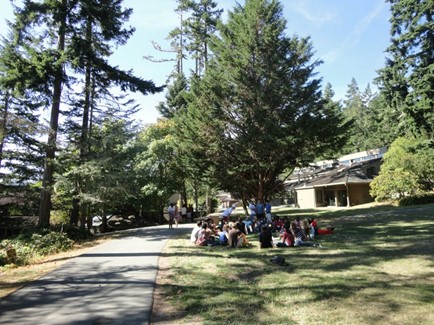 A sunny afternoon at Pearson College in Canada
Leaving the ivory tower
Before I could really gain the international exposure I desired, however, I had to fulfil a childhood dream: studying Philosophy, Politics and Economics at the University of Oxford in the UK. Although it was an academically rigorous and fulfilling three years against a gorgeous backdrop, I found the ivory tower more than a little stifling. I felt like I wanted to know more about the business world – and I still wanted to travel! Therefore, while most of my peers entered prestigious law, finance or consultancy jobs, or pursued post-graduate studies, I leapt at the opportunity to join a boutique publishing house, which promised to send me on field projects in different countries 11 months out of the year.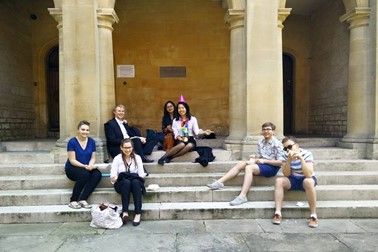 Celebrating the end of exams at Oxford
Bouncing from one country to the next
The six years I spent at the publishing firm exceeded my wildest dreams. Let me first explain what I did. Essentially, my employer produced strategic country reports on the healthcare and energy industries. On the editorial side, we interviewed C-level executives. On the commercial side, we pitched them corporate branding advertisements to finance the publication of our reports. Each country report was a standalone project – working in small teams, we were based in a particular country for two to six months.
During my time at the company, I had the incredible privilege to work and live in ten countries: France, Italy, the UAE, Ireland, Egypt, Canada, Brazil, South Africa, China and Mexico. I also interviewed 1,000+ C-level executives and industry stakeholders – from the founders of small start-ups to the heads of family-owned businesses, from global CEOs to country managers of Fortune 500 companies, and from top government officials to esteemed academics and professors.
I was more than a bit star struck when I met Canadian Prime Minister Justin Trudeau
I am very grateful that my first job post-university was such a growth catalyser. The work environment was intense and fast-paced, and the business culture in each country was so different. Despite that, our KPIs were always the same: one interview and sales meeting a day, and an on-the-spot sales closing rate of 25 percent (meaning that we had to sign an advertising contract with the executive during our first meeting with him/her once every four meetings). These were tiring targets to hit consistently, but they also helped create a rapid and iterative learning environment. Yesterday's mistake became today's insight, which fed tomorrow's success.
At the same time, with 12-hour days being the norm (sometimes the baseline on difficult projects), enjoying the process and making time to have fun was critical! Team lunches with bottles of bubbly and spontaneous weekend trips to neighbouring countries were almost mandatory aspects of what my colleagues and I called 'Focus life' (in honour of the name of our employer, Focus Reports).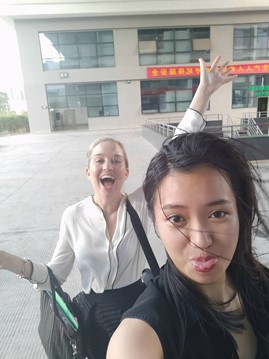 Having fun at work!
Why CEIBS?
As you might be able to tell, I really loved my pre-MBA job! So why did I leave? Honestly, after five years, I was ready for a change. I had moved to Shanghai in October 2018 to lead a China healthcare and life sciences project that eventually became the third-highest grossing project in my company's history. Ten months and 165 interviews later, it felt like it was time for my next step.
I knew I wanted to stay in Shanghai because I was attracted to the potential and energy of the Chinese healthcare market. I had gained valuable insights from all the interviews I had conducted into different healthcare markets, therapeutic areas, technology platforms and industry segments. But all of it was all second-hand and from a very macro perspective. I wanted to better understand the mechanics of how the healthcare industry works – from within – and get up close and personal with China's biopharma innovation growth story!
I started browsing jobs on LinkedIn, but quickly noticed that an MBA was desired for most of the roles that interested me. Conveniently, a business school was already on my radar: CEIBS. While researching healthcare leaders in China during my project, I noticed that a significant number of them had completed an MBA or EMBA at CEIBS. However, an MBA requires not only an expensive financial commitment, it also exacts a high opportunity cost. To allay such concerns, CEIBS offered (pre-pandemic) a week-long 'taster' boot camp every year for interested candidates.
The MBA Boot Camp gave me a (what turned out to be pretty accurate) glimpse into life at CEIBS. I had the opportunity to interact with faculty members, visit the campus, speak to current students and alumni (including some that had made the career pivot I was looking for), and participate in sample lectures. I really enjoyed the collegial atmosphere and sense of camaraderie. The camp also gave a taster of the case method used by CEIBS, which was great for me, because while I was clear on my preferred industry, I also wanted to gain more exposure to other industry verticals and functions at the same time.
By the end, I was convinced that CEIBS was the right next step – so much so that it was the only business school I applied to!
A slight detour
However, just like it did for most people, the global pandemic threw a huge wrench in my plans. I received my CEIBS acceptance letter in December 2019. I took a two-month sabbatical, and in February 2020, I was sent to Mexico for six weeks to open a new project. A month later, China announced its decision to close its borders. I briefly considered flying back to Shanghai immediately but after some consideration, I thought the pandemic was a brief scare that would pass. How wrong I was!
Of course, there was also another reason: within six short weeks, I had fallen in love with Mexico and did not want to leave any sooner than I absolutely had to! I ultimately decided to defer my entry to CEIBS by another year. My decision to stay in Mexico shocked everyone who knew me but it was definitely one of the best decisions of my life. My time in Mexico was full of colour, warmth and energy. Even in the midst of a poorly-managed pandemic, most people I met there exuded a remarkable zest for life and a refreshing positivity. After years of nearly zero work-life balance, I was finally able to hit the 'pause' button.
It was also incredibly empowering. I did many new things in Mexico, including learning how to drive, living completely alone and learning Spanish. I spent long weekends hiking mountains and wilderness trails at high altitudes. I even started to build a cross-border business development platform between Latin America and Asia with a fellow Singaporean that lives in Chile. I believe that Mexican culture really helped me unlearn my fear of failure, as it really values courage and stepping out of one's comfort zone more so than Chinese and Singaporean cultures, which tend to be much more risk-averse.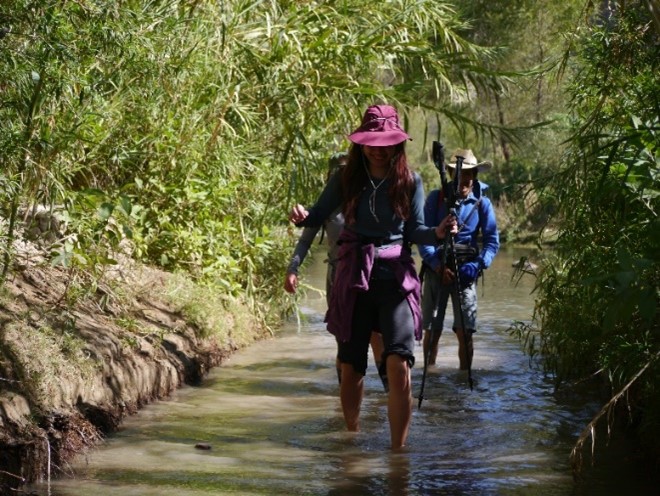 A gorgeous two-day 65km hike at Sierra Gorda (Fat Mountain) in Mexico
Of course, all this made it incredibly hard to leave Mexico when the time came. But, ultimately, while I loved my life in Mexico, I did not feel as though I was achieving my full potential there. I still wanted to work in the innovative pharmaceutical sector, which was very underdeveloped in Latin America in general, and the economic situation in Mexico was just far less promising compared to China.
My foster pup and cat in Mexico
First impressions
While I had to quarantine for multiple weeks in both Singapore and China, thus missing the first three weeks of the MBA programme, I was actually confident that I had made the right decision before I ever stepped foot on campus. The school accommodated me with Zoom facilities for all the classes I missed, my Term 1 homework group made special efforts to include me in both social and work meetings, and I was even elected Student Ambassador President in the second week (I delivered my 'campaign' speech via Zoom as well!), which meant that I was responsible for co-ordinating the 26 student ambassadors tasked with promoting CEIBS to future MBA applicants. When I finally arrived on campus and started to put names to faces, I was welcomed warmly. By the end of the first week, it felt like I had been with my classmates from the very start of our MBA journey!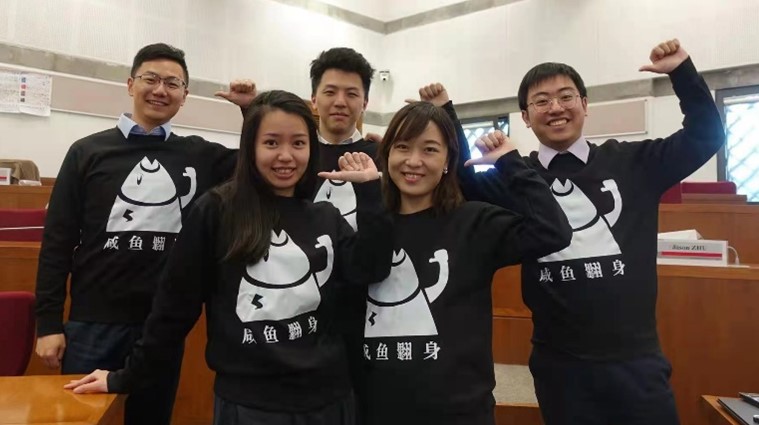 My amazing Term 1 homework group
Between classes, group projects, extra-curriculars, social events and my own start-up activities, Term 1 really zipped by in a busy blur. What is clear, however, is that my biggest takeaway has been the tremendous value I obtained through my daily interactions with my classmates. I am sure everyone says this about their batch, but I am regularly awed by how accomplished and interesting my classmates are. There is also a genuine sense of camaraderie, with people supporting each other with everything from assignments and exam revision to consulting case practice and internship application processes.
Although I had worked in China before, I had never been immersed in the local environment. Seeing how my Chinese classmates socialize and work together has offered valuable glimpses into what my future work environment will look like, from group dynamics to customized WeChat stickers of our classmates to informal information networks that have quickly formed within the classes, inevitably easing my transition into the Shanghai work environment.