It is difficult to pinpoint exactly when my journey to CEIBS and Shanghai started. The truth is that long before I had ever known what a business school was, I had in the back of my mind this notion that one day I would head east to China. That Idea was probably sparked from early childhood experiences. It is hard, for example, to find an African community in any part of the world that doesn't have a collective fondness for Chinese culture and history. I am not certain why, but the first images I ever saw that were not produced for the western gaze were produced by the Shaw brothers in Hong Kong. The cultural impact of which cannot be understated, to this day the internet is abound with low budget reinterpretations from African countries of some of those early scenes. In other parts of the world like the US in the late 90's and early 2000's the cultural ripples spawned a whole hip hop subculture which spanned across the globe and was quintessential listening during my formative years. Probably a general fondness isn't enough motivation for anyone to pack up their life and shift to the opposite side of the world, but many other things happened around me which drove my decision to venture to this side of the globe.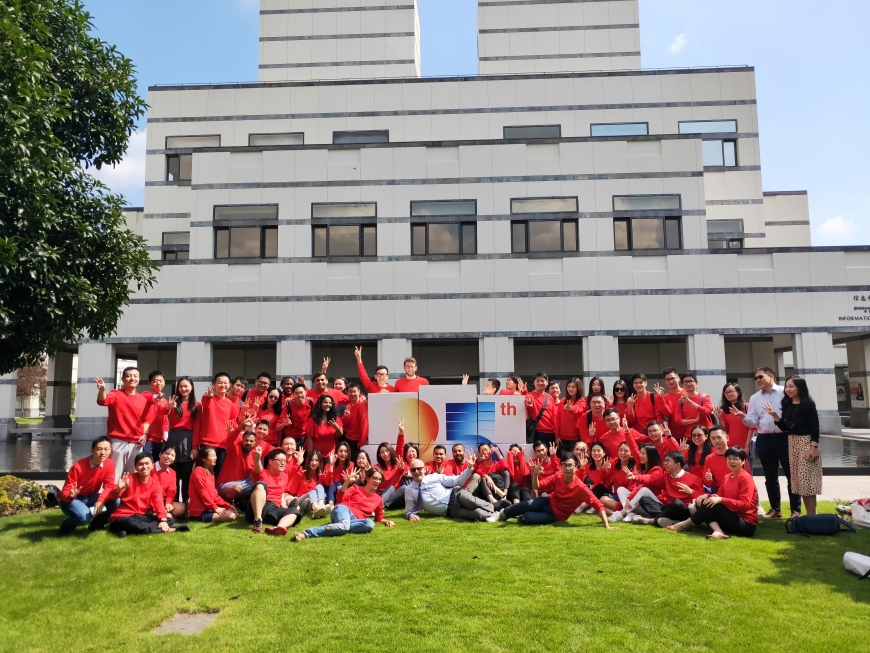 Business in developing frontiers
Immediately after graduation, I was approached by a middle-eastern entrepreneur. He had recently left his homeland and decided he would start fresh in Mozambique. He had recently come to the decision that he was going to take advantage of the burgeoning, informal soft drink trade in the capital city of Maputo. Approaching the company I worked for, he asked for our help and over the course of a few months we developed formulations and a product mix to fit his needs.
A few weeks later, I received a frantic call. His plant was up and running and raw materials had been delivered, but for two weeks now no one could get the plant to produce a sellable product. I had been in this situation before – many new businesses often underestimate the difficulty of initial start-up and most of the time the plants they start out with were a ramshackle hodgepodge of repurposed parts and equipment. Only the majors could really afford to put up state of the art facilities and those normally cost millions of RMB. So, I leaped on a plane and took a short trip to Maputo, where upon seeing the premises in a run-down part of town, I feared that my initial assumptions were right. What followed was a difficult conversation about why they could not get usable product out. The production manager had extensive experience running plants in India and he was certain that our products and instructions were at fault. After a 3-4 hour exchange, a colleague and I asked to see the plant, and to our surprise it was actually state of the art. Stainless steel and digital instrumentation as far as the eye could see, but still they were unable to produce anything. However, upon closer inspection it became crystal clear – the entire plant and all of the instruments were marked and calibrated in Mandarin and there was not one Arabic numeral anywhere in the entire plant. The full picture then emerged: for a third of the price, a Chinese plant manufacturer had been able to produce a beverage plant, containerize it, ship it half away across the globe and send a Mandarin-speaking engineer to commission the plant. All of this in the space of three to four months. It was honestly amazing and I had seen nothing like it (plants normally take years of planning and implementation to set up). The problem, however, persisted. We had Portuguese-speaking machine operators, an Indian Production Manager and a Lebanese owner looking to us start this stalled Chinese bottling plant. Making soft drinks is not rocket science, but you still need to know what you are doing, and after a day and some on the job training, we were finally able to get the plant operating and producing product.
That experienced sparked in me a curiosity about what really was happening in Chinese manufacturing and how they could so easily disrupt markets that were fragmented, but that had been operating for decades in a certain way.
Just off the beaten path
One of the great joys of being born in Africa is that you are never too far away from the wonder of the great outdoors. There still exist massive expanses of land where very few people live and work and where you come across small towns with more livestock than people. Many of the locals prefer it that way. The rural parts of the continent are often the most breath-takingly beautiful and wondrous parts. Fortunately, very few outsiders take the time to come out to the gamadulas (uninhabited regions).
In my travels I have noticed that very few people choose to leave rural parts of Africa. In fact, the trend is completely the opposite. Although many young people move to the cities to find new opportunities, across the southern regions of the continent in many nameless towns you find Chinese entrepreneurs and traders, themselves coming from modest circumstances, striking out to make a claim for themselves. I would often wonder why anyone would buy a plane ticket and move themselves and their families to a place like this – surely better opportunities must exist somewhere else and would have a lower switching cost. I assume it has something to do with lower levels of competition or perceiving opportunities where many people only see obstacles. Either way, it takes tremendous courage.
This is the most compelling story of Africa-China trade relations. A lot is made of broad policy and government schemes that are meant to literally build bridges across the two regions (those infrastructure projects will most likely bear fruit at some point in the future), but for me the most exhilarating are the small stories of private individuals risking it all for a chance at a better future.
At CEIBS I have had the opportunity to see a lot of the entrepreneurial spirit in action. The immersion module in Nanjing gave me an opportunity to see Chinese businesses taking on the world. What struck me was the strategic shrewdness of the business leaders we met (actually, it is hardly surprising when I consider that so many of my talented classmates are running their own businesses, while at the same time are engaged in a world leading MBA programme).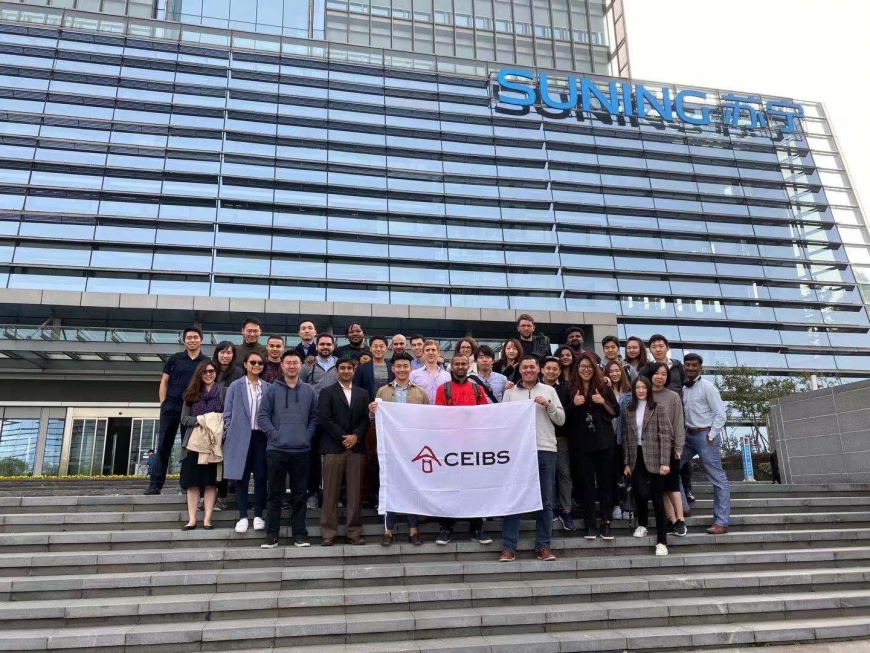 What I have experienced in China is an unfettered optimism which is in short supply in many other parts of the world. While in other parts of the world many people and businesses are retreating into their enclaves, here people are reaching out to the world. This is commendable not just for its own sake, but because history has revealed that societies only develop when there is a free exchange of information and ideas. This part of the world seems intent on continuing on a trajectory towards a more interconnected world that facilitates just that type of exchange. If you want to be someone who has not just proximity, but a tacit understanding of what is going on in China and what it means for the world you must be here. There are already many other young talented people looking to make a massive impact on how the world will develop from here. If you want to take your place amongst them, you have to be in the pack to be part of the hunt.