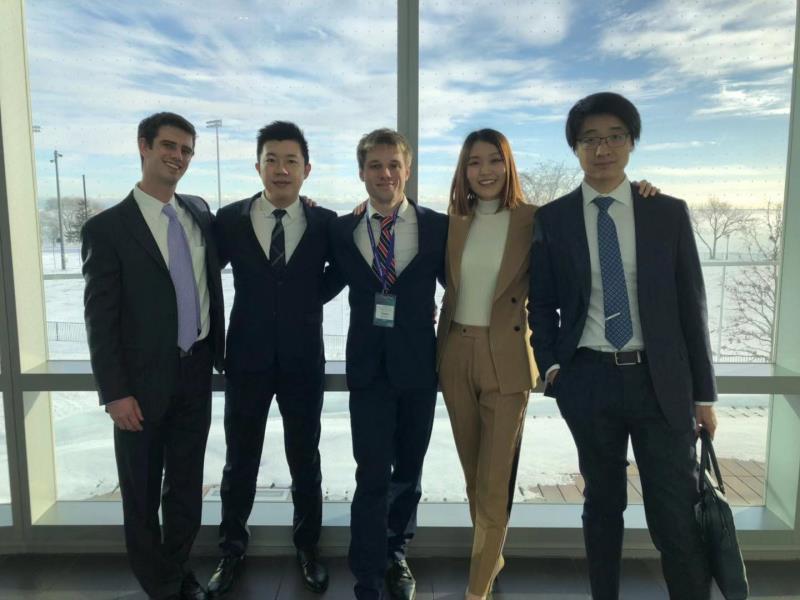 January 29, 2019. Shanghai – The 16th annual Kellogg Biotech & Healthcare Case Competition was held today in Evanston, Chicago. A total of 59 teams from top business schools around the world participated in the prestigious event, with only 12 teams, including CEIBS, selected to attend the final. The CEIBS healthcare team was comprised of Niki Jia, Daniel Lu, and Xiaoyang Zhang from China; J. Rogan Quinn from the US; and Yann Biehler from France. Filling out the roster of participating schools were teams from Kellogg School of Management, Harvard, Chicago Booth, SDA Bocconi, Texas McCombs, Michigan Ross, Berkeley Haas, UCLA Anderson, Johns Hopkins Carey School of Business, and INSEAD. Read on for takeaways from our ten day trip from Shanghai to the other side of the world.
Preparing in Shanghai
As per the competition rules, we received the case on the morning of Saturday, January 19, with only five days to conquer the case in Shanghai and submit our presentation to the organising committee. This year's case centred on recent scandals in the pharmaceutical industry, the constant increase in drug prices in the US, and the resulting decline in public opinion about the industry. The objective was to come up with ways for PhRMA, a pharmaceutical lobby group, to turn public opinion around.
Throughout preparation, we received a lot of feedback and advice from both professors and our classmates. We brainstormed ideas, constructed a PPT deck, and rehearsed our presentation over and over again. Nevertheless, at 4am (Shanghai time), only 2 hours before the submission deadline, we were still perfecting our slides. Fortunately, we made the deadline, but it would not have been possible without the support of fellow MBAs Jade Zhu, Jaqueline Hanrath and Andreas Glaefke, as well as our professors Dr. Lydia Price, Dr. John Cai, and Dr. Hyun Young Park. 
Our Time in Chicago
After a 40-minute ride from the airport through Chicago's frigid temperatures (-16°C), we finally arrived at our teammate Rogan's family's home. We stayed there for a couple of days, which was an unforgettable experience, particularly after we received such a warm welcome from Rogan's mother. Although Christmas was already over, the family vibe, wonderful food, and snowy surroundings brought us all back to holiday season. More than anything, it was a chance to catch our breath before the competition began.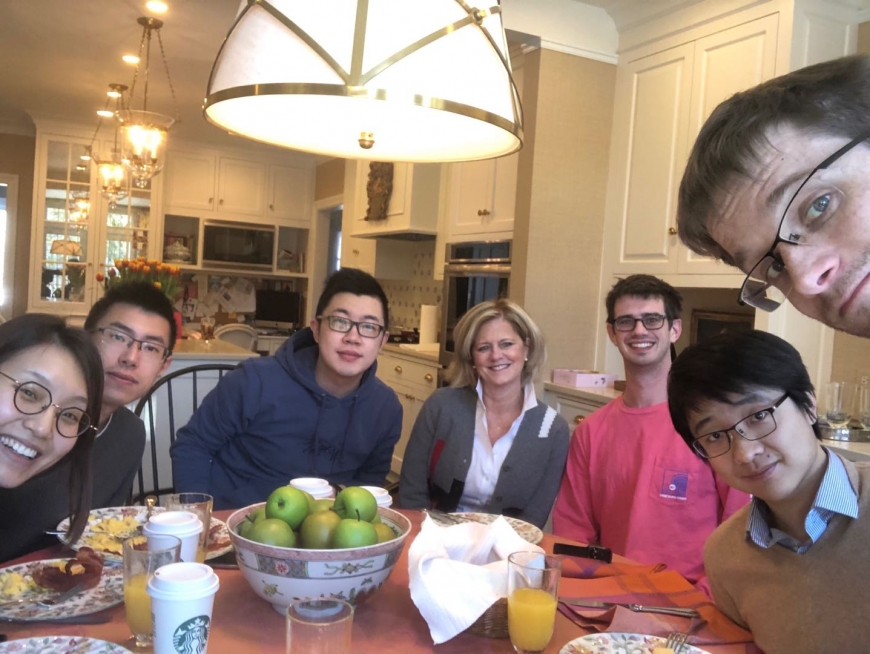 The Competition
In parallel with the competition, Kellogg hosted a conference on Blurring the Lines: Examining a New Healthcare Landscape to which it invited many professionals in the industry to discuss healthcare issues and innovation in the US. Chicago being a major healthcare hub, the conference was the perfect opportunity for us to interact with fellow professionals from the likes of AbbVie, Abbott, Astella, Baxter, and Takeda, and renowned experts such as Associate Professor of Strategy at Kellogg School of Management Dr. Craig Garthwaite and Clinical Professor of Marketing at Kellogg School of Management Dr. Tim Calkins.
During the case competition, we presented a solution to enhance PhRMA's current campaign, create a new ethical label, and leverage a current Amazon, Berkshire Hathaway, and Chase pilot to optimise insurance, distributor, and pharmaceutical company costs. After a day of fantastic idea creation and sharing with over 50 other MBA students, John Hopkins Carey School of Business, Kellogg School of Management, and Texas McCombs were announced as the top three winners.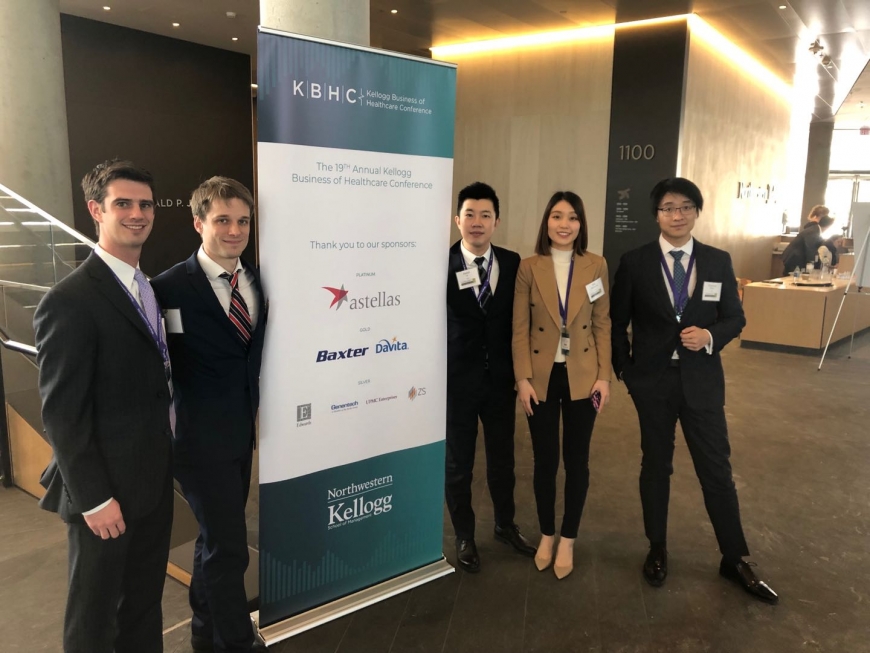 On Reflection
Our team was up against some very big odds and the US medical system's complexities and history made this case extremely challenging. However, it enabled us to work efficiently, learn quickly, and offer ideas for innovative solutions for the US healthcare system. Not only did our team have to travel the furthest, but we were also challenged to learn the most. The competition served as amazing exposure to American life, US business schools, and new and complex systems. In the future, we hope to continue to contribute, compete, and collaborate with Kellogg and other business schools from around the world. We believe that the strength of our presentation is tied to the high bar set by the CEIBS community and the inspiration it creates.