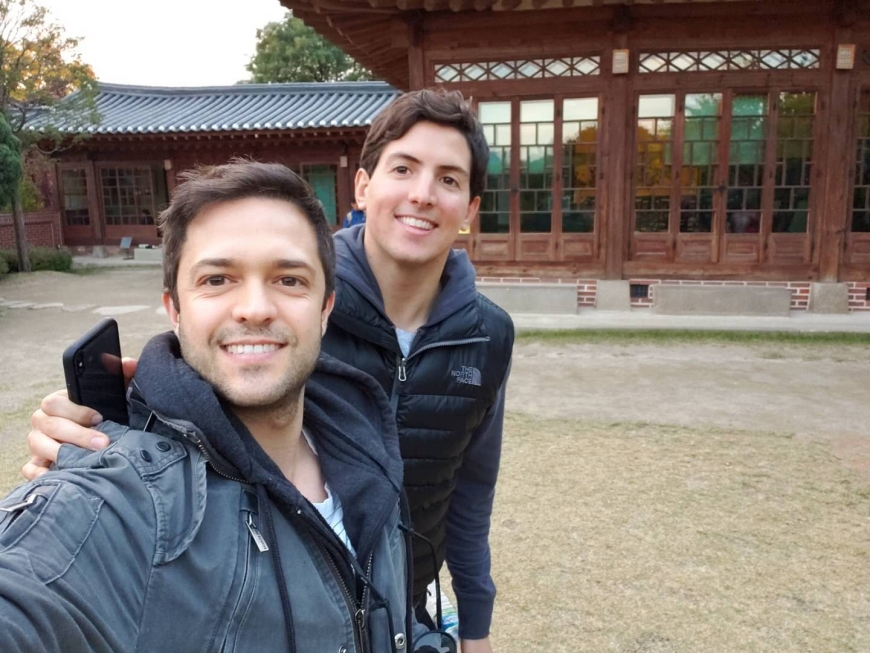 January 28, 2019. Shanghai - In December 2017, Francesco Cartoni, a regional export manager on a break from selling wine around Asia, was home for Christmas in Santiago, Chile. Francesco had recently been accepted into the CEIBS MBA programme in Shanghai, but on that day he was busy preparing a BBQ for the extended Cartoni family, including his three siblings. The BBQ was also an opportunity for Francesco to meet with Jose Urrutia, a lawyer and fellow China enthusiast, who was also from a large family in Santiago, where he was one of six siblings. Jose accepted Francesco's invitation as a chance to meet a 'friend of a friend' and exchange stories about China. Not that either needed another sibling, but the China bond and Cartoni BBQ formed the start of a brotherhood that would take Francesco and Jose back to China to do their MBAs at CEIBS. And, on that day, they decided, in their words, to jump off the cliff together!
MBA Admissions sat down with MBA 2020's Francesco and Jose at the beginning of term three to discuss how that decision is working out so far, opportunities between Chile and China, and also the appeal of Shanghai as one of the world's best playgrounds.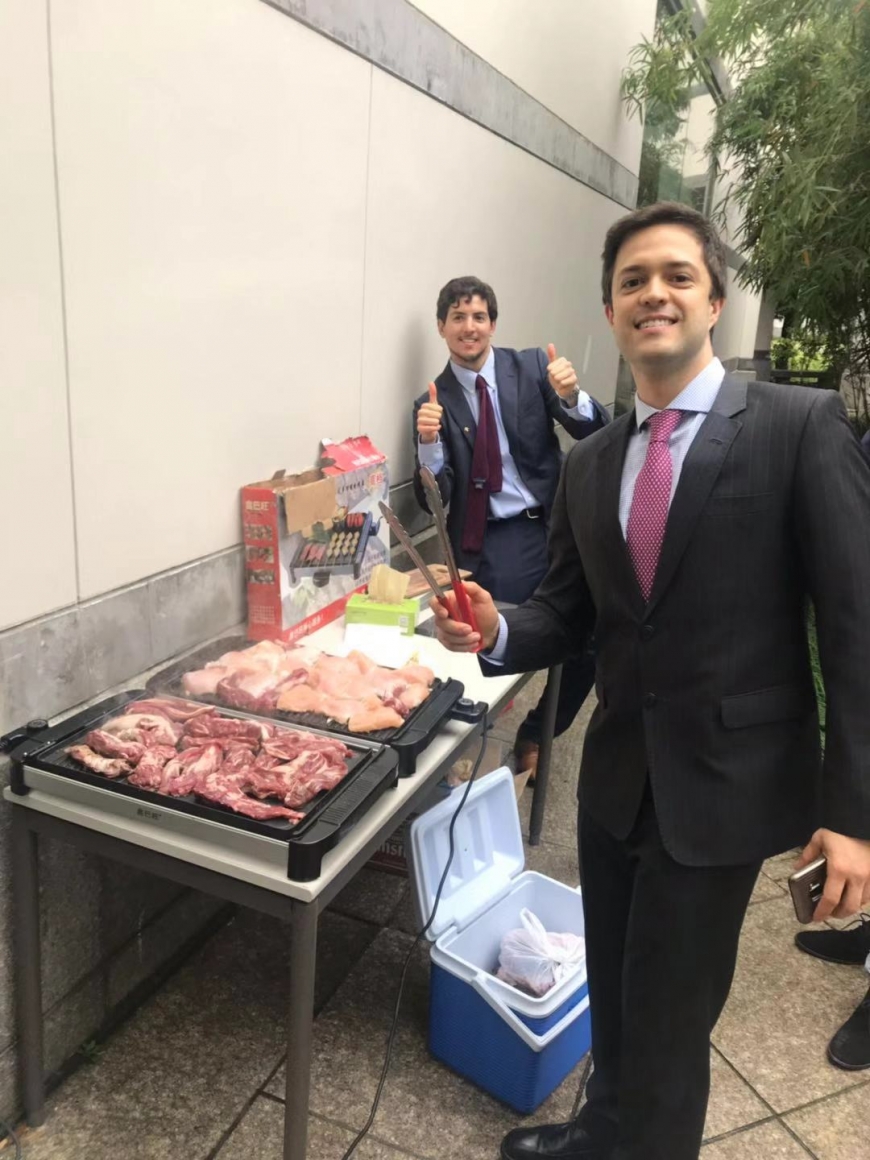 On what led them to China
Born and raised in Santiago, Francesco joined the classical 'House of Engineering' at Federico Santa Maria Technical University before starting his career in the wine industry at Concha y Toro. Dealing with customers from China, Japan and South East Asia, Francesco soon grew frustrated about the impact he was having compared to what he could be having if he was actually based on the ground in Asia. "I said to my boss that if you don't send me to Shanghai, I will leave," Francesco recalls. "Luckily we had a great connection and he also recognised that in Chile, not many people head in that direction – that they instead prefer to go to the USA – so he sent me China to continue my work."
What followed for Francesco was three years of championing sales for the Chilean wine group. He travelled to more than 30 cities around China, built strong relationships with Chinese state giants such as COFCO (China's largest food processing company), and smiled politely whilst being introduced to the unique delicacy that is eating sea cucumber. The more he knew, the more he wanted to know, which led Francesco to explore the possibility of doing an MBA at CEIBS. "My family had recently ventured into the wine business in Argentina, so it was a good point in my life to leave my former company, do an MBA, and start building this unit of the family business," he says.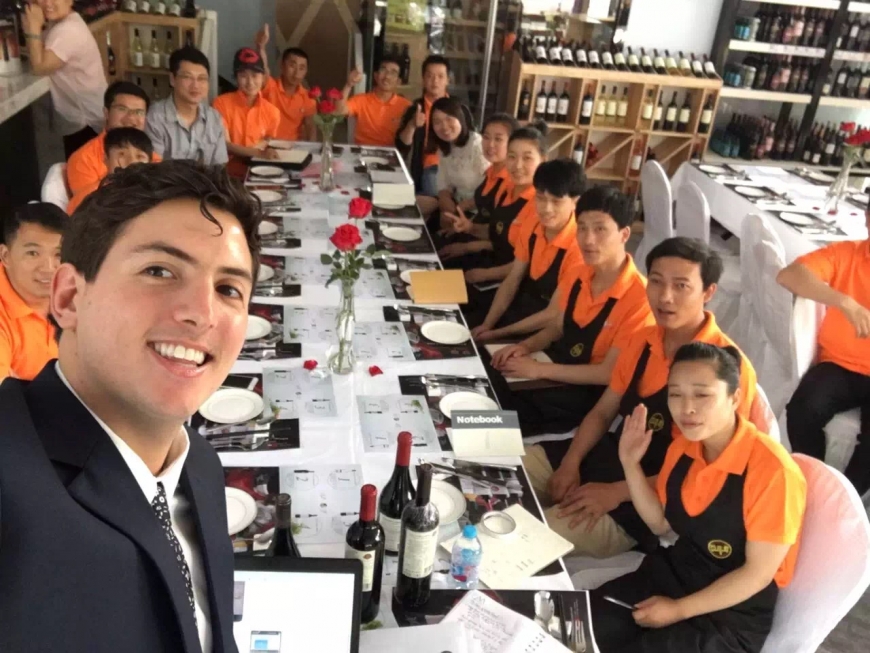 Also born and raised in Santiago, Jose studied Law at Pontificia Universidad Católica de Chile where during his first semester he came across a flyer offering Mandarin lessons at the university. "It was completely different from what everyone else was doing at the time, which I think was part of the attraction," he says. "In Chile, we have a saying that if you go to the Terracotta Warriors in Xi'an and dig right through the center of the earth, eventually you will come out in Santiago – which goes some way in explaining the mystique we have about China. Times are changing though, and in that same Mandarin class where I was one of only five students, there are now over 5000."
Jose's aptitude for the language led him to win Chile's national Chinese Bridge competition. He later went on to represent his country at the world finals in Changsha, in Hunan province, where he picked up the bronze medal. Further language courses were to follow at the prestigious Nanjing and Xiamen universities in China, but ultimately Jose returned to Chile to join a leading investment bank LarrainVial in an Asian Market Development role, and later his family's law firm.
 
Now, along with helping to establish the commercial arm of his family's law firm in China, Jose is also focusing on his start-up Centry. This is an omnichannel cloud software that integrates products and services of stores into multiple online marketplaces and ecommerce platforms in a synchronized way. "I started three years ago, and now the plan is to expand the commercial agreements we have to bring on board the mega e-commerce platforms that are prevalent here in China" he said.
On the bright futures of Chile and China
Now living together, off campus, in an apartment previously occupied by MBA 2019's Rodrigo Laniado from Ecuador, it is clear from speaking to these two South Americans that what ties them together is not only their shared experiences, but also their enthusiasm for China and Chile's increasingly connected business opportunities. "Despite the 30 hour flight between the two countries, China is Chile's number one trading partner, as we have many natural resources, including copper, wine, fruits, and lithium," Jose says. "More than that, out of all of the South American countries, Chile has an extremely stable business and political environment, which has lent itself well to welcoming infrastructure investment from China and as platform for expansion into the rest of South America."
From Francesco's perspective, the future is brighter thanks to the exciting developments happening in China around mobile payment and AI innovation. "Two thirds of the total global investment in AI is pouring into China and there are 14 AI unicorns companies in China valued at 40.5 billion USD. One big reason for that is that everyone leads such digitally connected lives here. Any daily expense, be it paying for your coffee, renting a bike, or sending hongbao to friends, all flows through your smart phone. There isn't the same push back from consumers about sharing data as in other countries, and people are reaping the benefits," says Francesco. "If data really is the new oil, then I can't see any other nation catching up with China in terms of AI innovation."
On weekends in Shanghai
It is clear that family and the great outdoors are fundamentally important in both Chilean's home lives back in Santiago. So, in a megacity like Shanghai, on the opposite side of the world from home, how exactly do MBAs unwind during their downtime between cases, core modules, electives, and assignments? "We're spoilt in Santiago. Within an hour's drive of the city I can go skiing in the mountains, go surfing on the coast, or head out for some mountain biking," Jose says. "In Shanghai, everything is possible, but you have to work a bit harder to access nature. I recently found a WeChat group for kite surfers in Shanghai, so in April we will organise a weekend trip together. This is something that I really didn't think would be possible before joining CEIBS."

 
Family, on the other hand, is harder to manage. "In Santiago, most people live in the capital, so when we go to university, it makes little sense to move out of our family's home and most young people don't leave until the age of 27," Francesco explains. "This means we do everything together and the family unit is very united. It sounds cliché, but the only saving grace is how close we have become with our fellow MBA students at CEIBS. One student even came to stay with us in Santiago, we took him horse riding, which was a lot of fun! In Shanghai, its comparison as the New York of Asia is true, especially when you look at the amount of international talent it attracts. Not only is there a large Chilean population here in Shanghai, but I can also go and play rugby on the weekends or reach out to the swell of international MBA and Global EMBA alums here if I find myself at a loose end."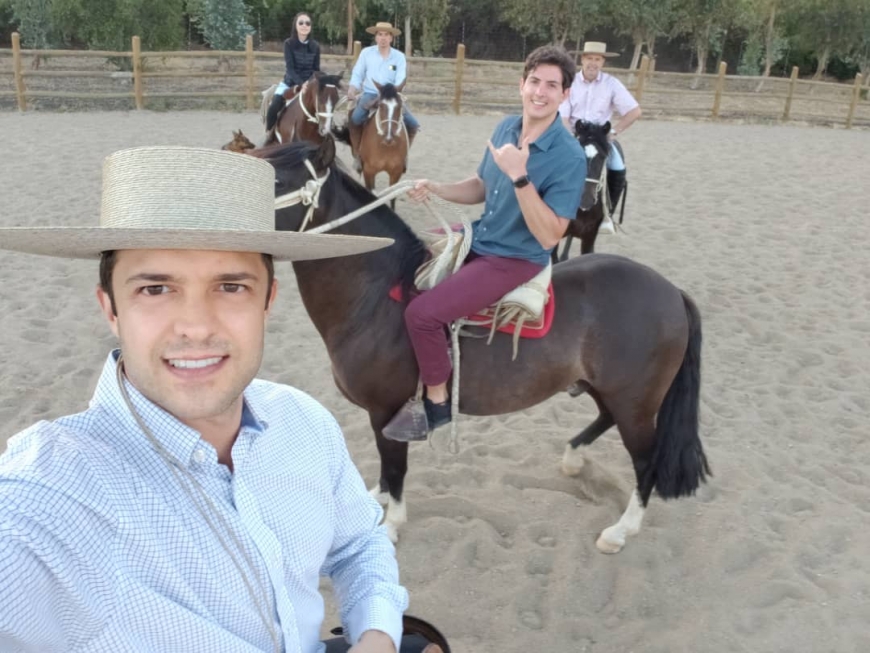 On the CEIBS MBA so far
As two of the 175 MBA 2020 students, Jose and Francesco help make up the 36.6% of overseas students enrolled in the programme and they point to the diversity and more intimate number of students as one of the core strengths of the CEIBS MBA. "We tend to spend a lot of time working on projects in groups that are typically one foreign student to three Chinese," Francesco says. "It's an international school, but we're also here to learn about China, so this balance is important," Jose adds. "We go out, we have dinner together, but it also allows us to observe the differences and similarities between our thought processes when tackling a case study together."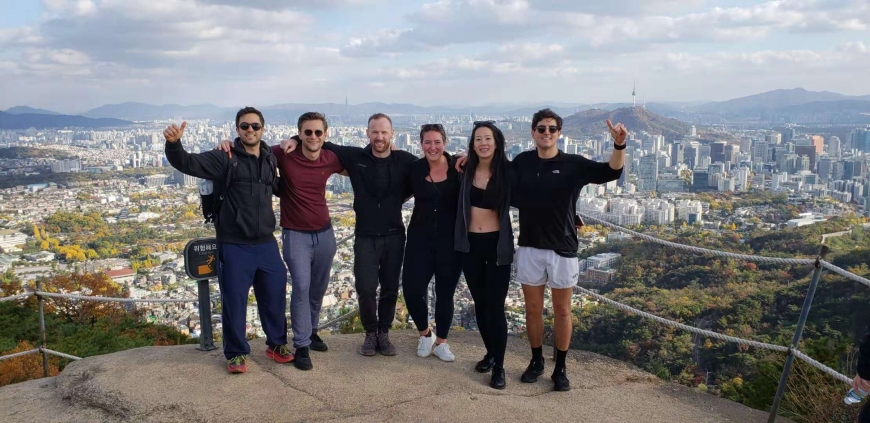 Learning "beyond the walls of the campus" is also something that crops up time and time again when speaking to Francesco and Jose about their first two terms at CEIBS. So far students in the MBA class of 2020 have travelled to Japan for an overseas elective on entrepreneurship and innovation, to Malaysia to see and learn about leadership and CSR, and to Israel to discover innovation in the startup nation. In collaboration with the MBA Career Development Centre (CDC), students have also participated in career treks to Singapore, Hong Kong, Shenzhen, Bangalore, and Hangzhou. "One particular highlight was our visit to the ancient city of Nanjing as part of the China Modules series," says Francesco. "The city is a hub for Chinese enterprises going global. We met with CEOs, worked on case studies, and really got a sense of the decisions and strategies these companies adopt when making the big jump to the global market."
Next up for Francesco and Jose will be a trip to the US, where they will take part in a brand new overseas elective in Silicon Valley focusing on innovation and new technologies with the University of San Francisco.
Further into the future, Francesco and Jose are keen to do something together after graduation. In Francesco's words, Jose is an amazing friend who brings a lot of joy to his classmates. According to Jose, Francesco is a smart guy, a great engineer, and someone with infectious enthusiasm for all things China. The two Chileans have faced many challenges in the MBA programme whilst also balancing pressures from their family businesses back home but, in their words, as brothers, "at least now we are racing together!"
Want to know more about how Chileans like Francesco and Jose are making impact in China? Join our MBA Director for an exclusive talk on China's Business Landscape in Santiago, Chile on April 30th. Click here to register.