ESG Careers in Asia are a Growth Market – Interview with Jade Zhu, Pepsico
 As Asia assumes an increasingly important and diversified role in the global economy, companies from SMEs to the biggest multinationals are treating ESG practices as a key driver of the right kind of sustainable growth needed for the future. As such, seeking out individuals with the right skills, knowledge and drive to bring ESG projects to fruition is a growing priority for companies operating across the continent.
CEIBS MBA alumna and current Sustainability Manager of PepsiCo APAC Jade Zhu has seen this uptick in ESG attention first-hand. An American who has spent her entire career in Asia, Jade decided that after almost 7 years holding various media and PR-related posts, it was time to make a radical change in her career path. This decision quickly opened a road that led to an entirely different kind of professional challenges and success stories.
"PR is a wonderfully interesting role because it lets you engage with clients across all manner of sectors, each with their own unique circumstances and objectives. However, no matter what you do, you're always offering advice, and the actions taken are never really 'your baby'. I worked with clients in real estate, hospitality, finance – I was always interested but never fully challenged by the work. After I completed my MBA in 2020, I knew it was the end of my journey, and I wanted to get deeper into the commercial side of business; I wanted to get hands-on, tackling projects that were all mine to deliver," Jade says.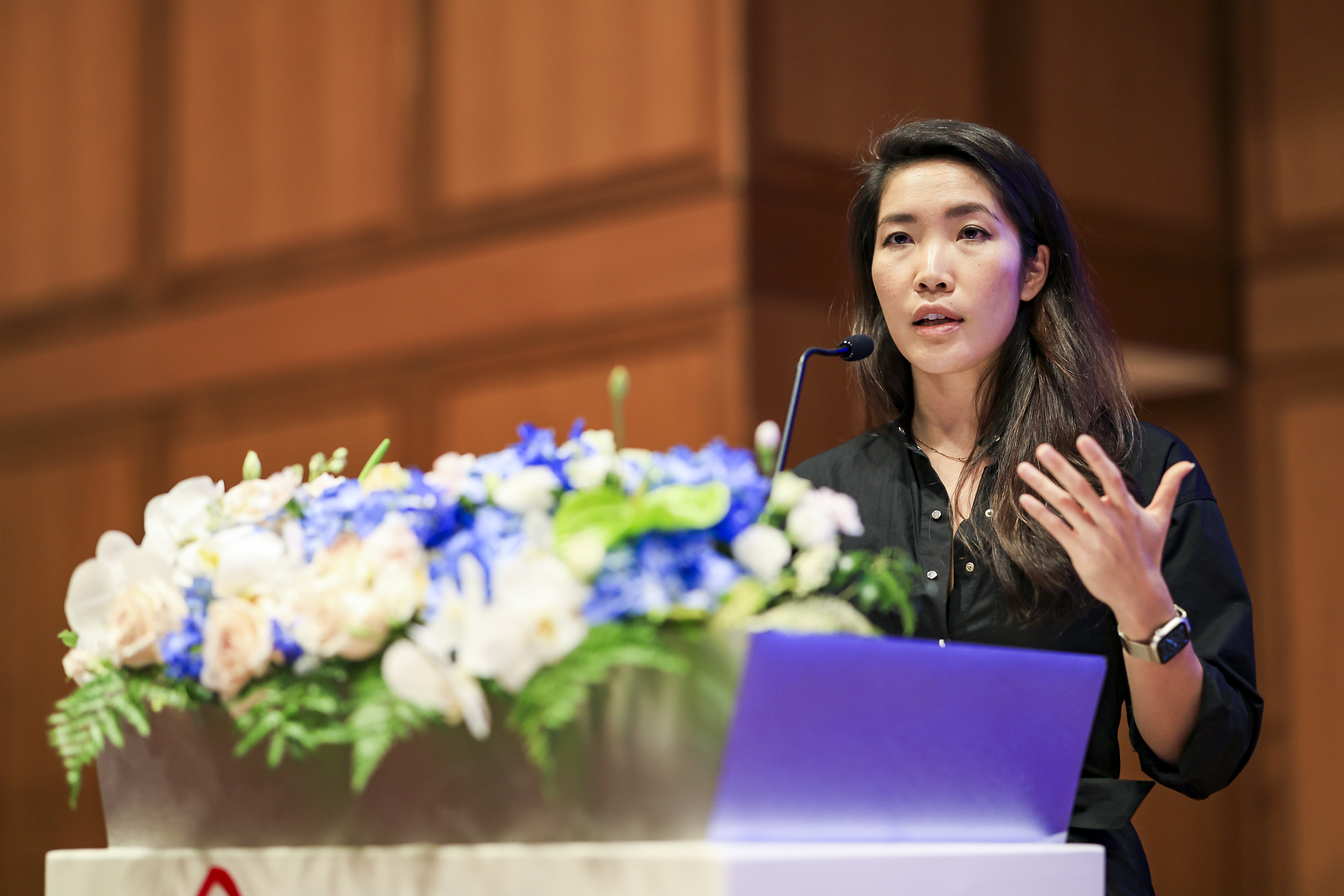 Putting in the legwork – Finding the ESG path
Jumping from presenting PR solutions to delivering sustainability projects for one of the world's best-known FMCG conglomerates didn't happen overnight for Jade. It was the culmination of a careful assessment and personal investigation that led her to discover the right opportunities present in Asia.
"The MBA was extremely helpful in improving my awareness of options beyond PR, and how my particular skills could be put to the greatest effect. Sustainability was a growing interest for me at the time, and when given the chance during my MBA, I pursued it actively. I wanted a closer look at how sustainability projects are built from the ground up, and I had the chance to find out during my ICSP project with PepsiCo," she explains.
Jade outlined how the ICSP project involved a generalised brief from PepsiCo to investigate bottle recycling in Shanghai, with a specific focus on PET bottles. With her team, Jade took a deep dive into the on-the-ground situation of exactly how different streams of plastic bottle waste are collected, sorted, transported and ultimately recycled or discarded across Shanghai.
"We wanted to try and get a clearer idea of the volumes involved. How much was exactly being recycled? How did it get collected and distributed to the right facilities? How much was slipping through the gaps? We were fortunate because we were in touch with a CEIBS alum who has a business in recycled PET textile sourcing, and he showed us around the recycled PET value chain in Wuxi. The whole thing was a fantastic chance to go where our initial research led us, ask further questions, follow up and essentially go beyond the brief," Jade says.
For Jade, this was one of the several invaluable projects and internships that helped her learn more about ESG and circular economics in action. It also gave her a genuine opportunity to showcase her skills, and demonstrate how she could take the initiative and formulate a deliverable sustainability project. Clearly, PepsiCo were impressed and offered her a newly-created role in sustainability in APAC after an MBA internship.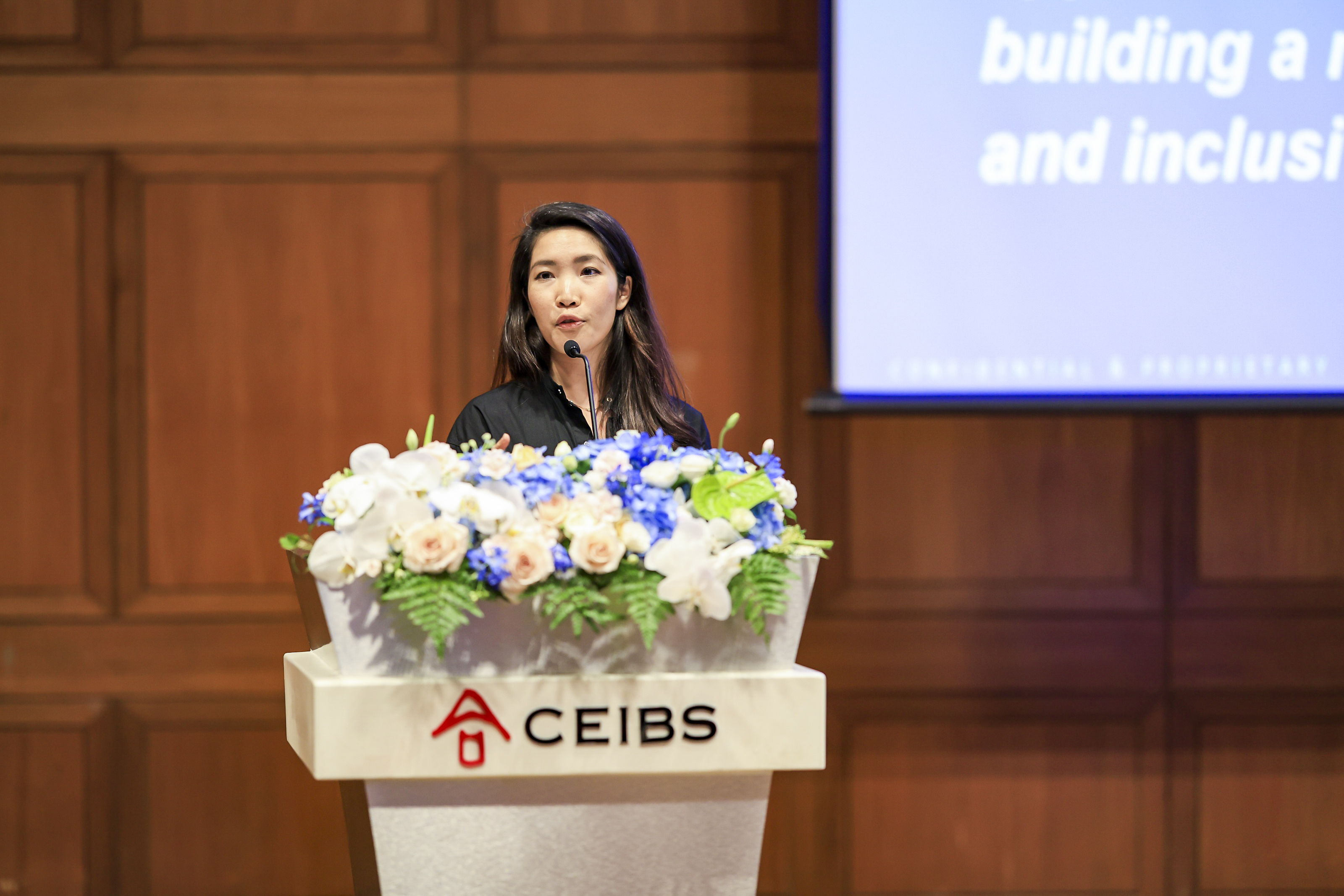 PepsiCo Greenhouse Accelerator comes to APAC
Though she started with PepsiCo in Shanghai as a Sustainability Manager for APAC, Jade has recently moved to the Bangkok office to continue this role. Currently, she and her department are gearing up for a major initiative, as PepsiCo brings one of its flagship sustainability projects to the APAC region for the first time.
The PepsiCo Greenhouse Accelerator is a global innovation programme that was launched seven years ago. Always eager to discover new talent and technologies in the fight to secure a sustainable future, the global company consistently looks for outside innovators who can produce novel solutions enabling progress towards sustainable packaging, the circular economy and carbon footprint reduction. As Jade explains, it's an investment in a shared business future – a future that's greener for everyone.
"The accelerator was established as a conduit to identify innovative and exciting startups, to nurture them through grants and mentorship. It's a grant-based programme that gives startups six months of company mentorship (most mentorships within accelerators last for just one month). This gives them access to PepsiCo's extensive resources and executives' experience, so that they can get in touch with suppliers, build use cases and experiment with their designs. The world needs to scale up sustainable business practices faster, so an accelerator is exactly what is needed. The big ideas are out there, they just need to be discovered, recognised and pushed," she says.
The PepsiCo Greenhouse Accelerator application, which ended in May 2023, has drawn strong interest and applications from all major APAC markets. From here, Jade and her team had the difficult task of whittling this number down to just 10 successful startups from all over the region. This group of finalists represent a wide range of novel innovations targeting climate reduction technologies, sustainable packaging and circular economy solutions.
"We're strongly focused on the collaborative model. We want to help them grow so they can achieve their objectives, not just ours. They're all eager to scale up quickly to drive greater impact since the climate change clock is ticking for all of us. By accessing new client bases, new channels and new markets, they can achieve that scale so much faster," Jade explains.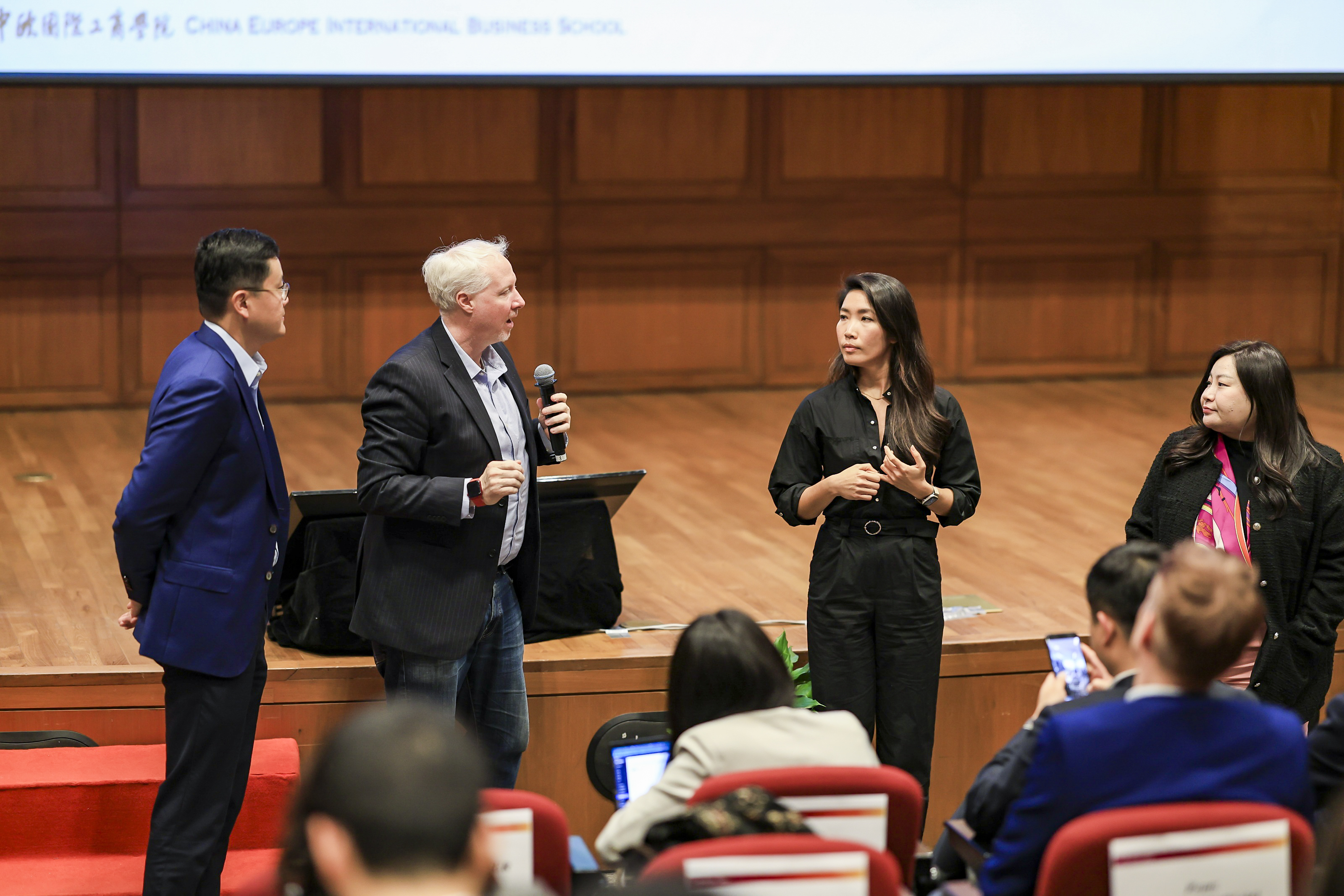 Global experience comes first
As she continues with more hands-on projects in driving sustainability, Jade is reminded of how far she has come in her second career, having made the significant switch 'from PR to CSR', or 'from publicity to ESG', depending on which acronym you prefer. Far from being an isolated case, her story is representative of a wider trend of Asian companies (and MNCs with holdings in Asia) rapidly scaling up their sustainability efforts in a bid to overhaul their economies, industries, their whole societies for viable long-term growth without compromising our shared global environment.
When asked about the wider sustainability context in Asia, Jade believes that most companies are only just beginning to accelerate their efforts. While technology will play a central role in determining the overall speed of Asia's race towards sustainability, so too will talent.
"Making business sustainable means changing things. By its very nature, sustainability requires a company to look at its whole operational setup and be brutally honest about what is viable and what isn't. The bigger the company, the more difficult it is to transform how the business works and how to get there. For implementations like this, you need the right people in place every step of the way."
Specifically, Jade thinks that the proliferation of global talent is a crucial ingredient to get the sustainability mix right. However, it's not a case of simply imposing one's own cultural background on a company; it must be a collaborative effort, a blend of what works from multiple sources.
"If you want to work in sustainability, an open mind is your best asset. Being a native English speaker is a lot less in demand now compared to being a multicultural global citizen. This isn't just the case in Asia either. For any young professional wanting to work in a foreign market, your language skills aren't necessarily your key asset, but rather your empathy, your willingness to learn from colleagues of different backgrounds, expertise and viewpoints. If you want to have a global career, this is what you need above all else," Jade says.
The race against climate change, and transforming businesses to become more sustainable, is heating up. Accordingly, so is the race to secure the right talent from across the world to drive through meaningful operational changes and technological implementations. If sustainability is your desired path, then clearly a blend of soft skills is as important as any cultural and professional experience you can bring with you.