Faculty & Research
---
Knowledge creation on China, from proven China experts.

Faculty & Research
---
Knowledge creation on China, from proven China experts.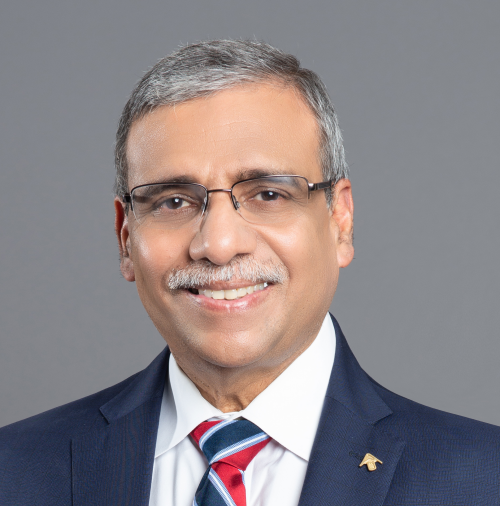 Jain, Dipak Chand
President (European),
Professor of Marketing, CEIBS
dipakcjain@ceibs.edu
86-21-28905628
Dr. Dipak Chand Jain is the European President and Professor of Marketing at CEIBS. He is a globally recognized marketing and innovation expert whose insights have inspired a generation of business leaders to pursue success with significance. Dr. Jain's influential career spans nearly four decades as an educator, a senior business school administrator, and a consultant to corporations and governments. Throughout his career, he had furthered a pedagogical model that combines academic excellence and business relevance to produce high-impact results with social significance.

Prior to being named Sasin's Director in 2014, he served from 2011 to 2013 as Dean of INSEAD, an international business school with campuses in France, Singapore and Abu Dhabi. Before joining INSEAD, Dr. Jain was Dean of Northwestern University's Kellogg School of Management from 2001 to 2009. In recognition of his many scholarly achievements and outstanding teaching, he also was named the Sandy and Morton Goldman Professor of Entrepreneurial Studies and Professor of Marketing at Kellogg, whose Marketing Department he joined as a faculty member in 1986.

Dr. Jain's academic career began as a student in Tezpur, Assam India. He earned his bachelor's degree in statistics (1976) with Honors from Gauhati University, where he taught for four years before enrolling in the University of Texas (Dallas), where he completed his Ph.D in Marketing in 1986.

An award-winning scholar in his own right, Dr. Jain's areas of research expertise include the marketing of high-tech products; market segmentation and competitive market structure analysis; cross-cultural issues in global product diffusion; new product innovation; and forecasting models. He has published more than 70 articles in leading academic journals and has earned the prestigious John D.C. Little Best Paper Award. Among the many distinctions for his teaching and service, Dr. Jain received the Pravasi Bharatiya Divas from the Prime Minister of India, an award that recognizes exceptional leadership contributions of overseas Indians.
1987, Ph.D., Marketing, University of Texas at Dallas, USA
1986, MS, Management Science, University of Texas at Dallas, USA
1978, MS, Mathematical Statistics, Gauhati University, India
1976, BS, Statistics, Gauhati University, India
Marketing of High-tech Products
Market Segmentation and Competitive Market Structure Analysis
Cross-cultural Issues in Global Product Diffusion
New Product Development
Marketing Research
Marketing Strategy
New Products and Services
Multivariate Data Analysis