News never sleeps: Making the leap from CEIBS to the BBC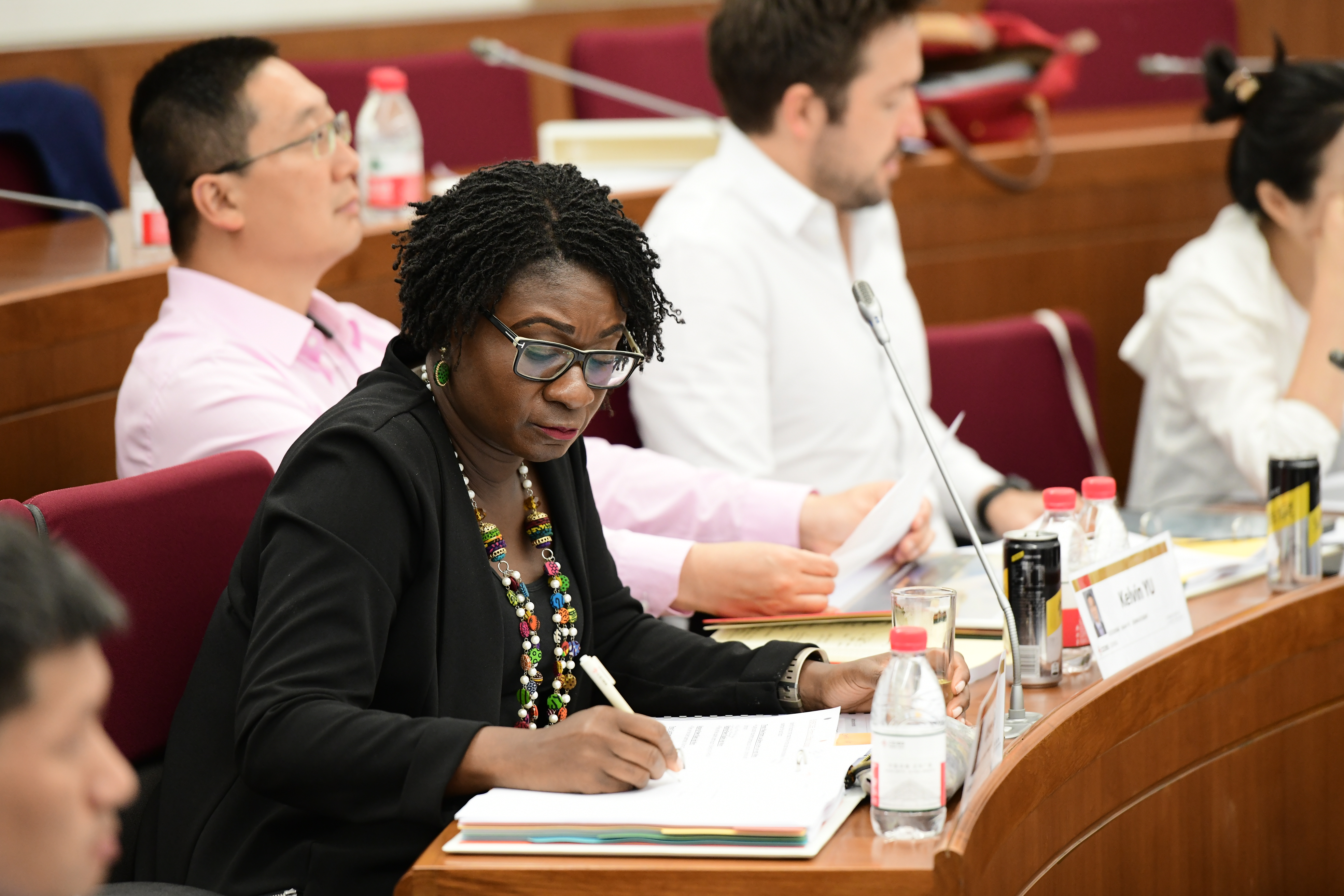 Irene Asare is the founder and former CEO of CarvinClay People Development, an HR consultancy firm based in Accra, Ghana. Fresh from graduating alongside her Global EMBA 2018 classmates this past September, Irene is about to embark on another personal and professional adventure as HR Director for BBC News – the division of the British Broadcasting Corporation responsible for gathering and broadcasting news in the UK and around the world.
We caught up with Irene to get her thoughts on taking up this expansive new role, hear about her time at CEIBS and learn about her unforgettable experience building a new business in the middle of a global pandemic!
Planting a seed during a hurricane – Founding CarvinClay
Irene's corporate background spans more than 15 years with employers including Vodafone, Standard Bank Group and, most recently, Tullow Oil (where she spent almost six years as HR Director and then Director of Business Services). Throughout that time, however, she long held the ambition of establishing and running her own HR services business.
Leaving Tullow in February 2020, Irene decided the time was right to convert her dream into a reality, and founded CarvinClay. In one sense, her timing could not have been worse; she began her entrepreneurial debut almost precisely before the global outbreak of COVID-19 caused national lockdowns and widespread disruption across every industry and sector.
Paradoxically, her timing also proved to be perfect.
"When COVID properly hit, I definitely doubted whether this was the right time to go through with the launch of the business. I didn't know what was happening, nobody knew what was happening," Irene says. "However, I quickly noticed that so many of the most pressing problems for organisations revolved around people. Business leaders were asking: 'What are we going to do to look after people? How do we keep them safe? How do we best set them up at home? Do we need to look at headcount? Do we need to re-train, restructure and re-think?' Everywhere I looked, people wanted solid, workable solutions to these tough HR issues, fast. That's what gave me the confidence that I was starting the right kind of business, at the right time."
While keeping CarvinClay lean (just one additional hire to start with), Irene leveraged her industry relationships in Africa. She quickly built up referrals, repeat business and a viable enterprise in the middle of the world's most disruptive black swan event in modern times. Since its inception, the firm has grown to provide key HR services – coaching, mentoring, executive recruitment, learning and development and HR advisement – across the continent. Its client list includes distinguished trade and manufacturing organisations from MTN to Ecobank and the British Council in Ghana.
Despite the novel business challenges, 2020 proved to be a year of rapid, decisive growth for CarvinClay and Irene was determined to let the pandemic serve as an enabler of her business model, rather than a constraint.
Putting the human experience into HR – Gaining the Global EMBA perspective
While establishing CarvinClay, Irene was also juggling her Global EMBA commitments. Having always maintained an interest in China and its growing global role, she was drawn to the programme for its diversity and ability to give her a broader view of how HR is changing across the world. Having the CEIBS Accra campus so close at hand was another bonus, and Irene fondly remembers meeting her classmates there at the start of her studies, before equally enjoying the stark contrast of Shanghai in later modules.
"We bonded very quickly as a group. It was such a diverse class, and that was exactly what I was looking for. I wanted to be exposed to new thinking from anywhere and everywhere," she says. "I'm an HR person and studying the context of people, and how people work, is at the heart of HR. The more wide-ranging work experiences you can analyse, the better."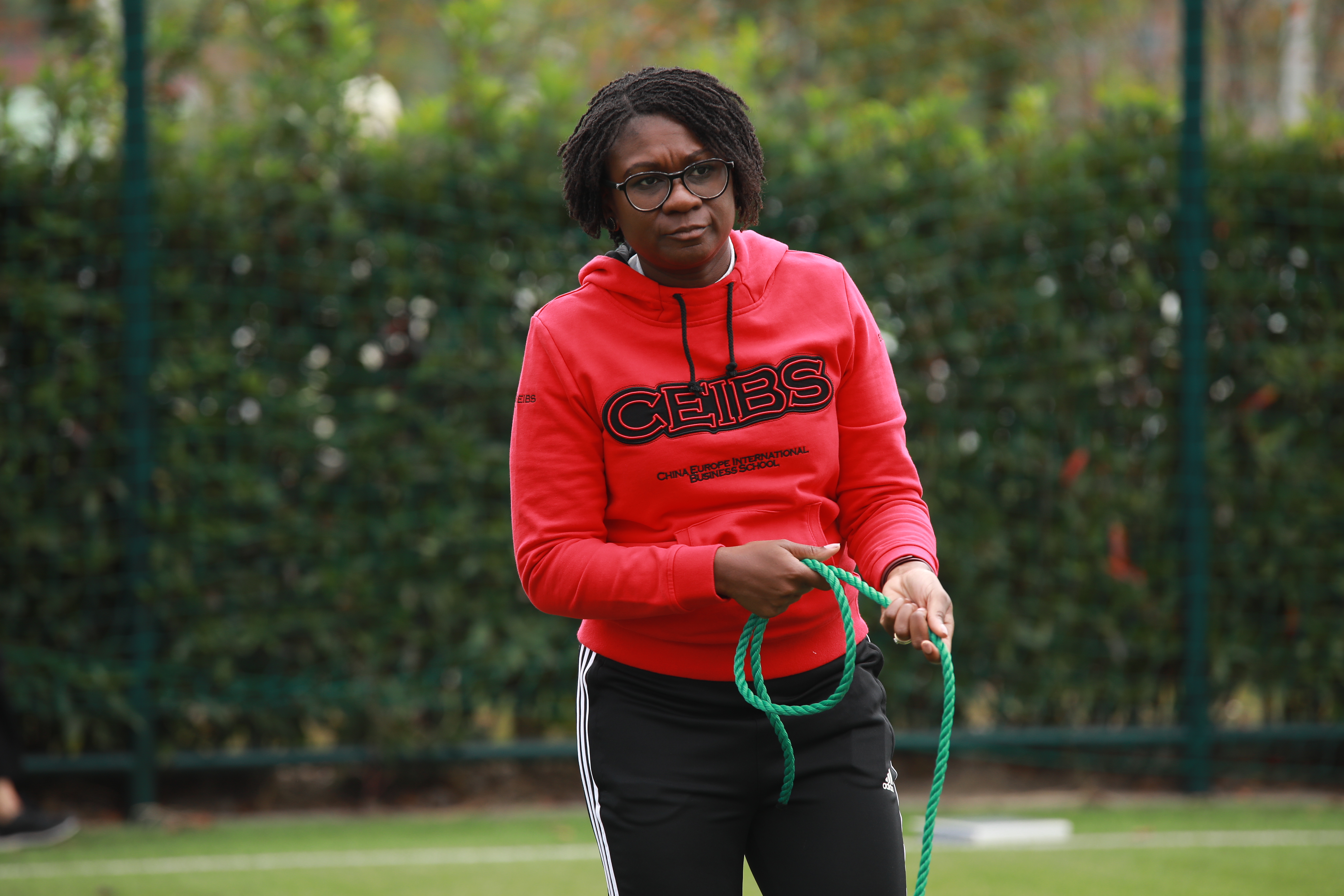 Through her studies, discussions with classmates and professors, and first-hand discoveries of different international working practices, Irene struck out on her entrepreneurial path with greater confidence and capacity. The combination of new perspectives and strategies, alongside an in-depth grounding in business fundamentals outside of HR, meant that she was ready to launch her new business in 2020 – and for what came next.
"I really think that if I hadn't done the programme, I wouldn't have had the confidence to set up a business. Or, I may have attempted it, but I doubt that I would have achieved the same level of success with it," Irene says. "This is because I wouldn't have been prepared for the challenges as well or as thoroughly as I was. I'm not saying I did everything right, but the lessons I learned across the programme were essential in helping me visualise what I wanted to create."
London Calling – Becoming the HR Director of BBC News
While the pandemic helped create the circumstances for CarvinClay's successful development, it also prompted Irene to consider her wider priorities. Originally from the UK, she maintains strong family ties there. Like millions of people across the world, the travel restrictions of the past 18 months got her thinking more seriously about making the move back to her familial centre of gravity.
At first, Irene planned to take more of a 'shuttle run' approach back-and-forth between Ghana and the UK. However, she was quickly convinced to make a full-time move to the UK by the prospect of a dream job with the BBC – one of the most respected, impartial and authoritative media outlets in the world.
"I was humbled by people's reactions to me getting this position. From my friends and family, to colleagues and CEIBS classmates, BBC News is something that means so much to so many people," Irene says. "We're in a very interesting space with news broadcasting nowadays. Trust in mainstream media is being eroded to some extent. So much information is at your fingertips, but it varies greatly in terms of reliability. Despite rising competition, BBC News still enjoys a global reputation for impartiality and quality news reporting, so I'm incredibly excited to be part of an organisation with such a pedigree."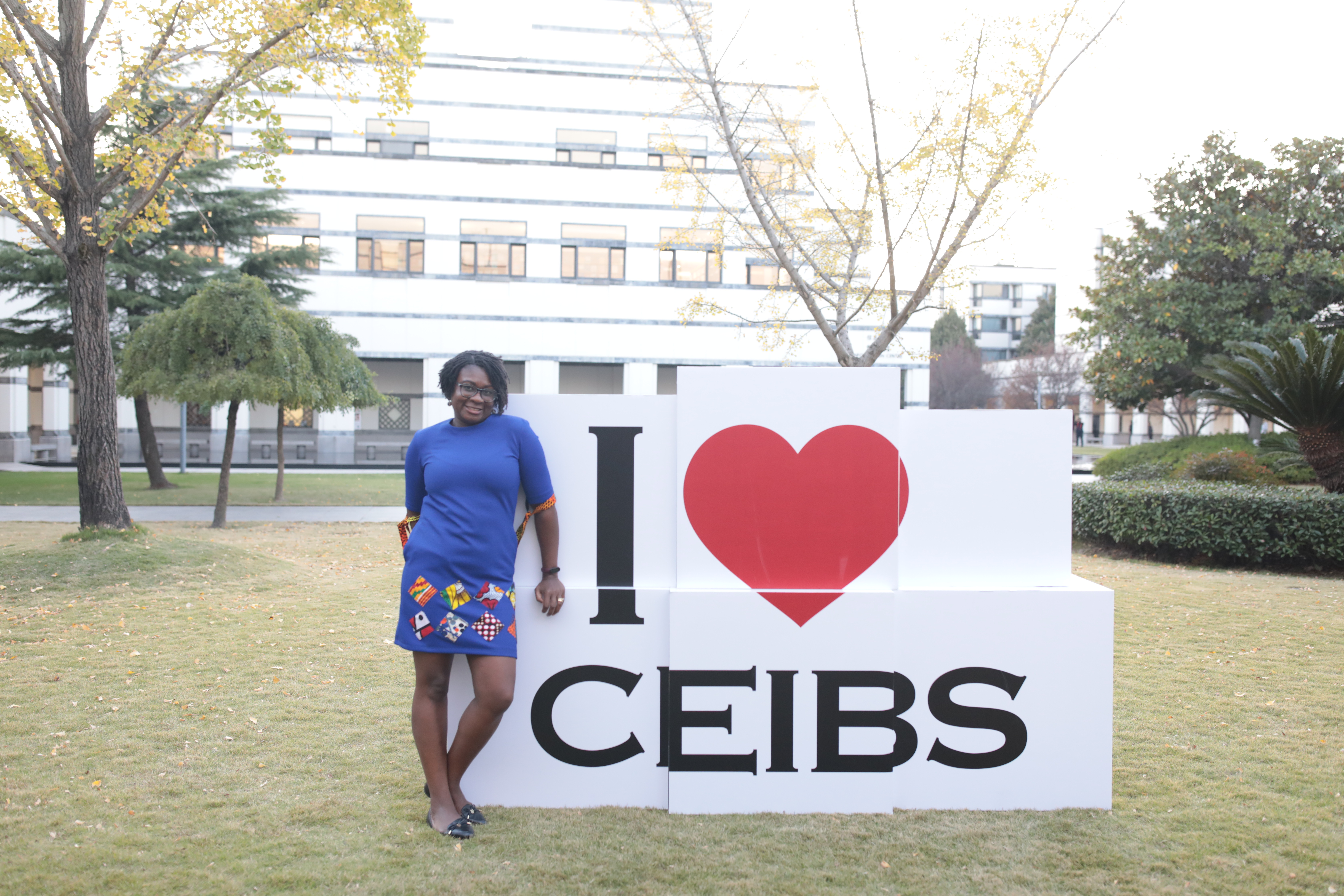 As HR Director of the BBC's news arm, Irene will be an integral part of shaping the ongoing direction and ethos of a globally admired organisation. The role requires her to be the lead HR business partner to both the BBC News board and the head of the news team. While it is too early for her to comment on the finer details of her responsibilities, Irene was able to outline some of the wider considerations of the task before her.
"We're in a world where fostering diversity and inclusion, attracting and securing the best talent from across all of society, is crucial for long-term success. This particularly applies to an organisation as public-facing as BBC News," she says. "This is well understood and has buy-in from the highest levels of the BBC's leadership. Like all news outlets today, it's in a transformational phase, both in terms of its culture and operational practices. That's what makes my role truly exciting."
From CEIBS to 'The Beeb'*
We wish Irene the very best of luck as she prepares to take up her new position. As she looks back on her time in Africa and China, it has been marked with important lessons in the personal, academic, and business spheres.
"Today, I see myself as a more credible, and more rounded, individual. That's down to what I've learned at CEIBS and in launching my business. During the Global EMBA programme, the exposure to its modules, case studies and the insights of my classmates and professors gave me the confidence and knowledge to do what I really wanted to do," she says. "I came in as a seasoned HR professional; I came out as a business leader. Now, I can go beyond pure HR decisions and talk wider business strategy – the broader economics, managing growth, the impact of tech implementations, and so on – with confidence. I see this kind of capability is a necessity for executives today; you need to be able to think holistically to make the best decisions and help your colleagues do the same."
* 'The Beeb' or 'Auntie Beeb' is an affectionate nickname given to the BBC that was coined in the 1950s and subsequently stuck!
Writer | Tom Murray
Editor | Michael Thede