Faculty & Research
---
Knowledge creation on China, from proven China experts.

Faculty & Research
---
Knowledge creation on China, from proven China experts.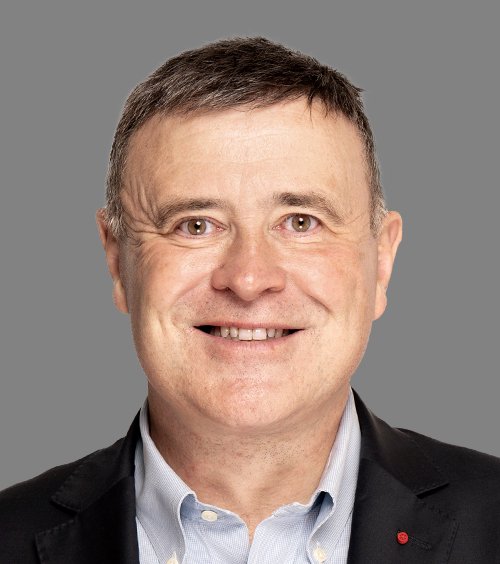 Bournois, Frank
Vice President and Dean;
Professor of General Management and Leadership, CEIBS
fbournois@ceibs.edu
86-21-28905801
Prof. Frank Bournois is Vice President and Dean of China Europe International Business School (CEIBS). He joined CEIBS in April 2023. Beginning in 2014, Prof. Bournois served as Executive President and Dean of ESCP Business School, the oldest and one of the most international business schools in the world with campuses in Berlin (Germany), London (UK), Madrid (Spain), Paris (France), Turin (Italy) and Warsaw (Poland). He was a full Professor of General Management and Cross-Cultural Leadership at Paris Panthéon-Assas University from 1997 to 2014, and he has supervised more than 70 doctoral students. He also served as Chairman of the National Committee for the Evaluation and Accreditation of Business Schools at the Ministries of Industry and Higher Education from 2009 to 2013.
Prof. Frank Bournois is a FRSA-Fellow of the Royal Society of Arts (UK), and holds a Ph.D. in Business Strategy from the University of Lyon (France), an MBA from Aston University (UK), a Master in Management from EM Lyon (France) and DSc from City University of London (UK).
Prof. Bournois specialises in corporate governance and the study of how large European firms identify, manage and develop their future leaders. He has provided consulting services for companies such as Airbus, Bouygues, EDF, L'Oréal and Safran. Since 2019, he has served as a Member of the Global Supervisory Board of Mazars, a leading audit and advisory firm where he also chairs the Audit Committee.
Prof. Bournois is the author or co-author of 20 books, including The Handbook of Top Management Teams (Palgrave, 2010). He is an Officer in the Legion of Honour and a Commander in the Order of Merit (France), and has been awarded the Gold Medal for Education (Lebanon).
Graduate of EM Lyon Business School, France
Aston University MBA, UK
PhD University of Lyon III, France
DSc City University of London, UK
Human Resources Management
Leadership
Managerial Psychology
HRM and Leadership
Motivation