Faculty & Research
---
Knowledge creation on China, from proven China experts.

Faculty & Research
---
Knowledge creation on China, from proven China experts.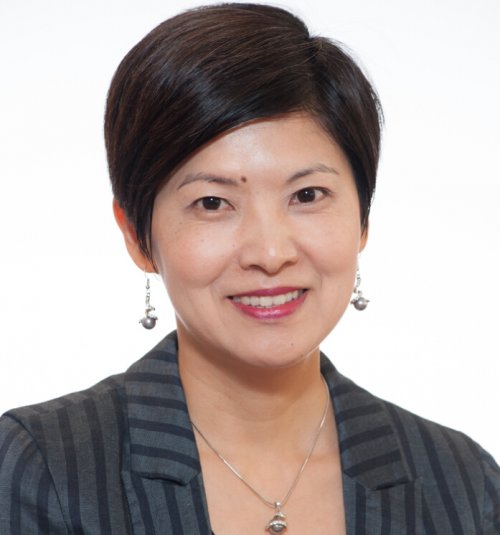 Chiang, Fung Tung Flora
Professor of Management, CEIBS 
fchiang@ceibs.edu
86-21-28905636
Prof. Flora Chiang is a Professor of Management at the China Europe International Business School (CEIBS). Prior to joining CEIBS, she has held appointments at a number of leading universities, including the Chinese University of Hong Kong, Aarhus University, and Hong Kong Baptist University.

Prof. Chiang was awarded her PhD from the University of Cambridge and holds qualifications from other prestigious institutions, such as Harvard Business School.

Prof. Chiang is an award winning scholar and researcher, having received multiple awards, prizes, and nominations for her research (e.g., recipient of the Outstanding Performance in Scholarly Work Award, multiple Best Paper Awards at Academy of Management). She is also the recipient of numerous prestigious competitive research grants, including from the University Grants Commission in Hong Kong and National Natural Science Foundation in China.

Her current research interests primarily focus on factors influencing employee behaviour and performance, how different forms of leadership affect both individual and organisational outcomes, the dynamics of managing people and organisations across borders, and how knowledge is created, managed, and diffused. Her publications regularly appear in leading international academic journals, such as the Journal of Management, Journal of Management Studies, Organisational Behaviour and Human Decision Processes, Human Relations, Journal of Business Venturing, Journal of Business Ethics, Management International Review, Cornell Hospitality Quarterly, International Journal of Hospitality Management, International Journal of Human Resource Management, and Asia Pacific Journal of Management. She has also authored a number of book chapters, including in the areas of leadership, reward management, and cross-cultural management. Prof. Chiang currently serves as an Associate Editor at the International Journal of Human Resource Management and is actively engaged with other influential academic journals.

Prof. Chiang is passionate about teaching. A strong proponent of student-centered and experiential learning, she has received numerous accolades for her teaching (e.g., School Award for Outstanding Performance in Teaching at HKBU and Vice-Chancellor's Exemplary Teaching Award at CUHK). Prof. Chiang has also taught extensively at the executive, postgraduate, and undergraduate levels for schools and programs across Asia, Europe, and North America and provides professional guidance on all facets of teaching and learning to Universities, professional associations, and education authorities (e.g., program and course validation, teaching and learning quality, funding mechanisms for teaching and learning innovation).

Prior to her academic career, Prof. Chiang held senior management and directorate positions in large scale private organisations and government both regionally and overseas (e.g., Hong Kong Science and Technology Parks, Sun Hung Kai Group)and has consulted internationally on all aspects of employee performance and organisational development for MNCs, SMEs, and entrepreneurial and family businesses.
Ph.D., University of Cambridge, UK
M.Sc., University of Leicester, UK
MBA, University of Edinburgh, UK
Leadership
Workplace Treatment and Behaviour
Cross-Cultural Management
Knowledge Management
Leadership
International Human Resource Management
Strategic Human Resource Management
Performance and Reward Management