CEIBS alum shines light on DNA sequencing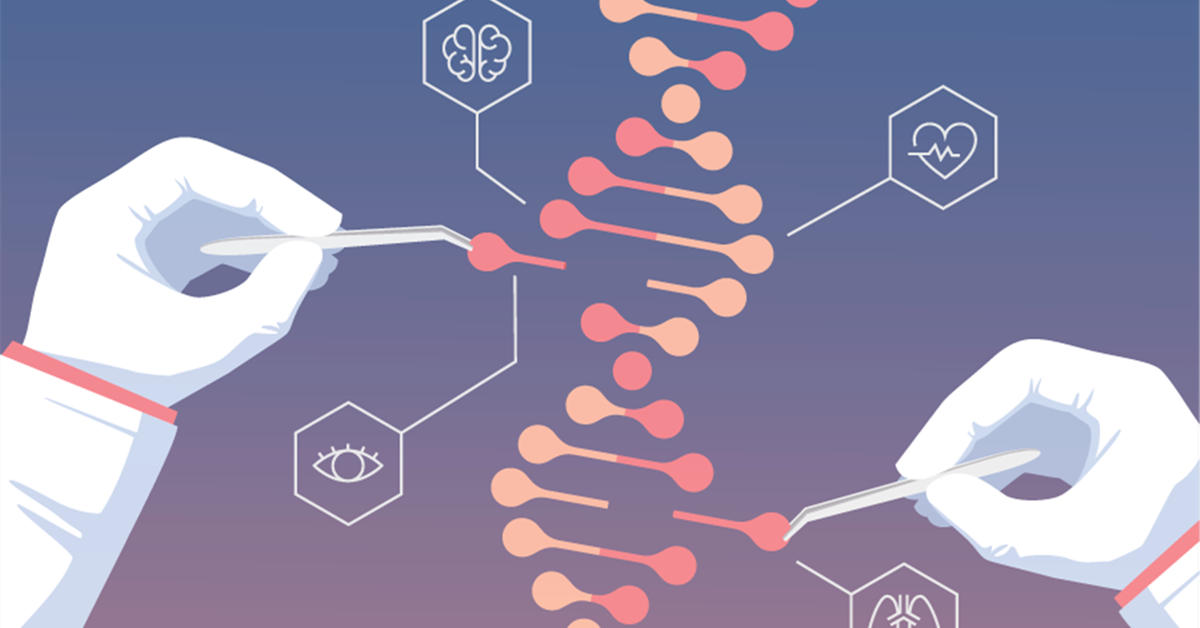 As a veteran engaged in the healthcare industry for nearly three decades, Illumina Senior Vice President and General Manager of Greater China and CEIBS EMBA 1999 alum Li Qing has experienced three major transitions during his career.
Illumina, a global leader in DNA sequencing, entered the spotlight in 2020 when a medical research team from the Shanghai Public Health Clinical Center of Fudan University decoded and published the world's first genomic sequence COVID-19 using MiniSeq, a sequencing device developed by Illumina.
Although the company didn't just emerged from nowhere, the level of brand exposure that followed was unexpected. Fuelled by increasing demand from institutions for genetic testing reports, the penetration rate of Illumina's sequencing equipment in the Chinese market reached about 70%.
Expanding partnership network
Li joined Illumina in 2019 and took over its Greater China operations just before COVID struck. While coping with the anxiety caused by the pandemic, Li focused on turning the crisis into an opportunity to drive change.
"Though the pandemic is a global crisis, it is also an opportunity for the DNA sequencing sector, an opportunity to make new technology available to the public, and an opportunity for professionals to drive the implementation of many applications," he says.
China, as Illumina's second largest market at the time, is particularly important. However, the country's regulations on foreign-invested companies have prevented overseas companies like Illumina from investing or participating in genetic testing services, making 'co-operation' the key word.
In China, Illumina's clinical interests include malignancy, non-invasive prenatal testing, genetic diseases and pathogenic microbiology. It provides sequencing technologies to its partners, who then provide genetic testing for diagnostic purposes to hospitals and patients.
Li has focused on two major things over the past two years: one is helping Illumina learn more about China and how it can incorporate the market into its global strategy; the other is helping Illumina establish a more forward-looking roadmap in the clinical field. In doing so, the company has expanded its partnership network to attract more genetic testing service providers to develop more and better applications. At the same time, it has introduced new sequencing technologies and platforms to hospitals trusted by the public to promote quality applications.
After joining the company, Li also began a series of localisation endeavours, including opening a new office for Illumina's Greater China headquarters in Shanghai, launching RMB-based businesses, and establishing an intelligent healthcare genomics incubator in collaboration with leading investment firm Sequoia Capital China.
Three major transitions in the healthcare industry
Looking back on Li's 30 years in the healthcare sector, there are three important moments that need to be noted.
The first came in 1998 when, while working at Solvay Pharmaceuticals, Li went abroad for the first time. He was impressed by his visit to the University of Vienna, and was inspired to become a different person.
In 1999, Li enrolled in the CEIBS EMBA programme, where he was exposed to a new world with people from different industries and with different career perspectives.
"The experience opened my eyes to how business is done in industries other than pharmaceuticals, and helped me understand what financial managers think about and how important it is for a production manager to manage bottlenecks," he recalls.
His experience at CEIBS also helped him move up the career ladder. He joined Baxter China in 2000, where he made the move from sales to head of the firm's LVP business unit.
The second big moment came when Baxter sent Li to work overseas in the United States and Malaysia in 2009 and 2010. During those two years, he developed a way of communicating with international headquarters and overseas executives, and gained a deeper understanding of China's healthcare market.
Finally, the third big moment came when Li joined Illumina and moved from the traditional healthcare industry into the precision medicine field focusing on molecular diagnostics. For him, Illumina represents not only the future of the industry, but also a personal challenge, as he has needed to adapt to new changes related to industry knowledge and the high pace of clinical development in the gene sequencing industry, as well as the corporate culture and entrepreneurial spirit at Illumina.
Long-term patience
"Just look at my career trajectory. I worked for Baxter for 10 years, GE Healthcare for another 10 years. The reason behind all of this was that I knew it took time to get things right," he explains.
In particular, it all took patience.
"If by the time I retire, or in 10 years from now, most hospitals have genetic diagnosis departments, and doctors and patients have embraced genetic diagnosis the same way as they do diagnostic imaging today, that will be a remarkable lifetime accomplishment for me," Li says.
Editor:
Michael Thede and Effy He