Faculty & Research
---
Knowledge creation on China, from proven China experts.

Faculty & Research
---
Knowledge creation on China, from proven China experts.
Monday, June 03, 2019
What Lessons Can Chinese Companies Draw from Zara?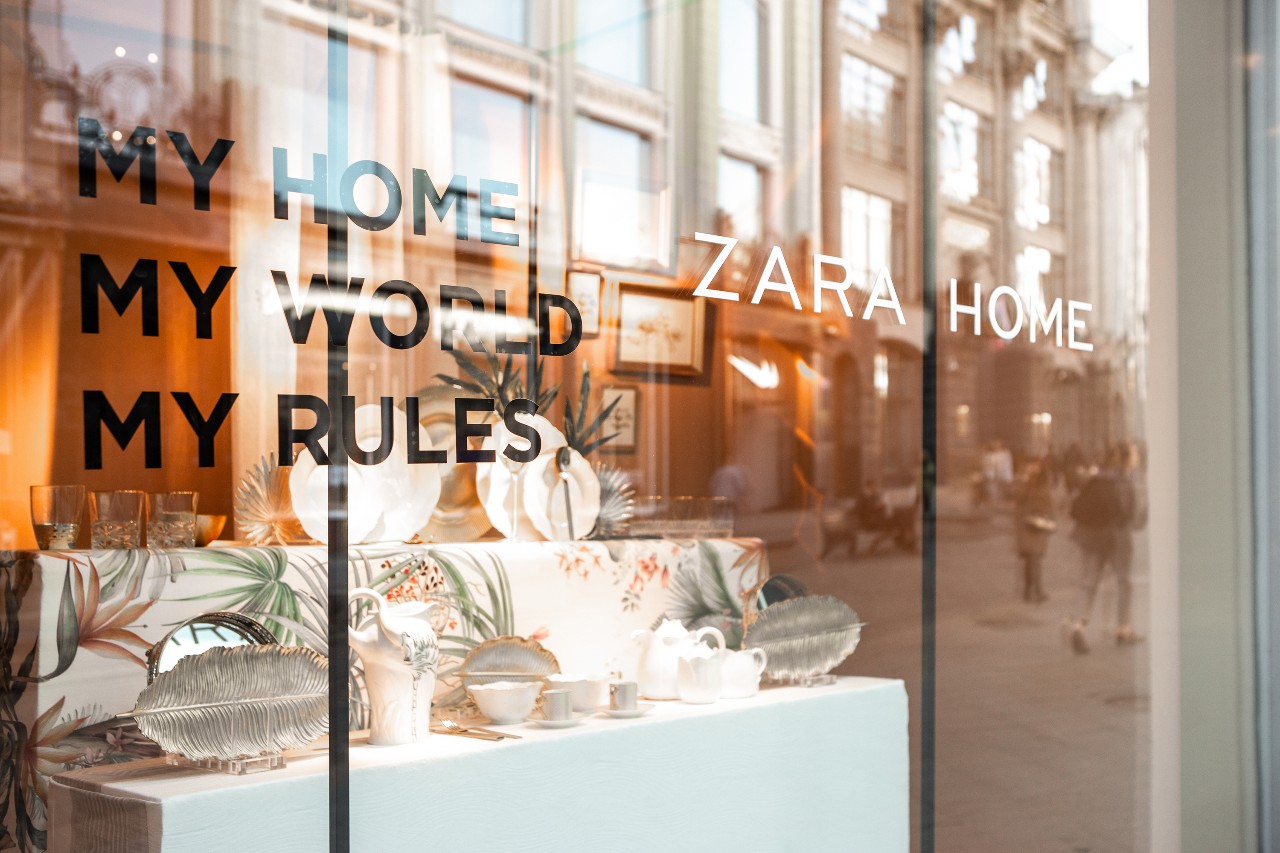 By Zhao Xiande
With huge production costs and higher logistics costs than its peers, how can Zara, a fast fashion brand, still lead the industry in profitability? As CEIBS JD.COM Chair in Operations and Supply Chain Management and Director of CEIBS-GLP Center of Innovations in Supply Chain and Services Zhao Xiande points out, Zara's supply chain system can quickly and accurately respond to varying customer needs across global markets, its stores around the world are well placed to sell off new products at their original price and they seldom hold clearance sales.
Prof. Zhao believes a huge number of Chinese companies still have a long way to go in supply chain transformation. Throughout this process, they will not only need to follow an innovative path based on their position within the supply chain, but also facilitate this transformation through supply chain integration, relationship management, digital technology, and big data analytics. Here, Prof. Zhao shares some of the lessons Chinese companies can draw from Zara.
The ultimate goal of supply chain management is to meet customer needs. To this end, resources and capabilities should be integrated across different organisations through supply chain collaboration so that the right product can be delivered in the right quantity, right quality, and right condition to the right place at the right time at minimal total costs.
Currently, companies have many ways to win in this competition, including cost leadership, fast response, and product differentiation. An appropriate supply chain strategy can help them win more orders and boost shareholder returns. Meanwhile, a sustainable supply chain can save energy and reduce emissions, advancing the long-term development of enterprises.
Modern supply chain management is now on the agenda of China's government. So, what is modern supply chain management? In my opinion, it embodies at least three characteristics or capabilities – namely, pull, digital, and agile (PDA) supply chains.
Under Pull Supply Chain, the whole process of supply, manufacturing and delivery is driven by customer needs;
Under Digital Supply Chain, all above processes are integrated and visualized, and big data analytics are applied to optimise decision-making; and,
Under Agile Supply Chain, a variety of resources can be flexibly allocated to quickly and accurately respond to diversified customer needs, and to further lower costs and enhance efficiency.
So, why is ZARA so profitable? In short, because it can respond to customer needs quickly and accurately through a PDA supply chain!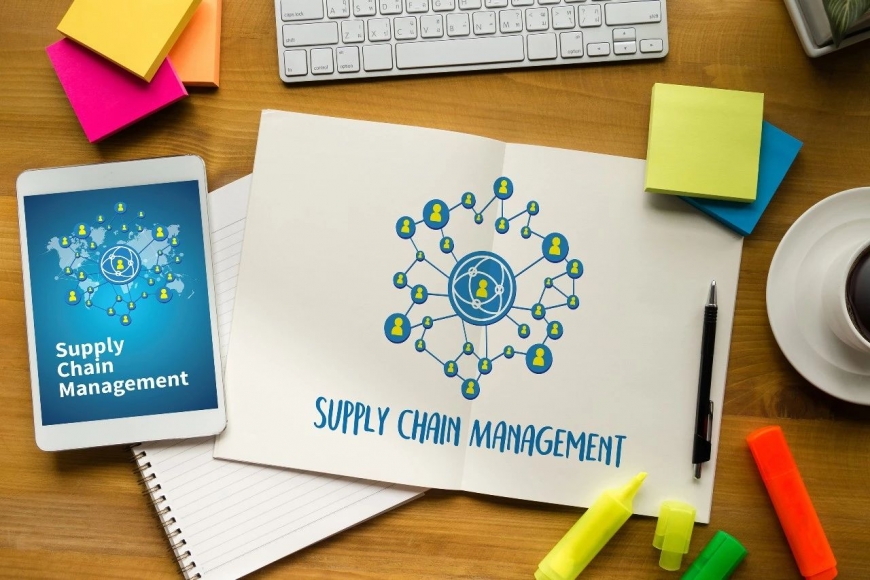 Zara is a role model of modern supply chain management, as it is able to precisely control its entire closed-loop supply chain to improve responsiveness and reduce inventory and total costs. From the outset, Zara has also insisted on identifying customer needs and responding to them through digital technology and allocation of resources.
Zara opens stores in the most prosperous areas around the world. Instead of making in-store sales pitches, salespeople observe customer buying behaviour and transmit relevant data back to Zara's headquarters. At Zara, marketing experts communicate with each store to mine data.
Using available customer data, product designers and marketing experts hold discussions on several design schemes, then seek advice from the production and procurement teams before hammering out a final scheme. Based on the final design scheme, Zara's factories get involved. Finished products are transported on a conveyor belt to a logistics center, then shipped to stores through combined transport by air and road.
Through closed-loop supply chain operations, Zara has managed to roll out new products twice a week – three to four times as often as its competitors. Zara goes through the process from order submission to shipment to stores in only one to three days – one-fifth the time it takes competitors to do so. Zara's products also move from conception to launch in only 10 to 15 days – one-tenth the time it takes competitors to do so. Finally, the company designs more than 25,000 new products per year – four to six times as many as H&M.
Although Zara faces huge production costs and its logistics costs are higher than its peers, it can still turn a profit, in large part because its PDA supply chain responds to customer needs quickly and accurately. Compared with Zara, Chinese apparel manufacturers suffer from poor communication with their suppliers. The supply chain process moves from brand owners, suppliers, and manufacturers to primary distributors, secondary distributors, and retailers, and finally to consumers. In addition, a supplier's failure in product development or changes in the product life cycle may threaten the stability of the entire supply chain.
In many cases, when retailers transmit only the number of orders to wholesalers (or wholesalers to manufacturers and manufacturers to suppliers), order fluctuations may amplify to such an extent that demand information is distorted and unpredictable. This phenomenon in the supply chain is known as the 'bullwhip effect'. This problem can deal a fatal blow to companies when they face demand for multiple types and batches, small quantities, and quick response. Therefore, companies must embrace supply chain innovation.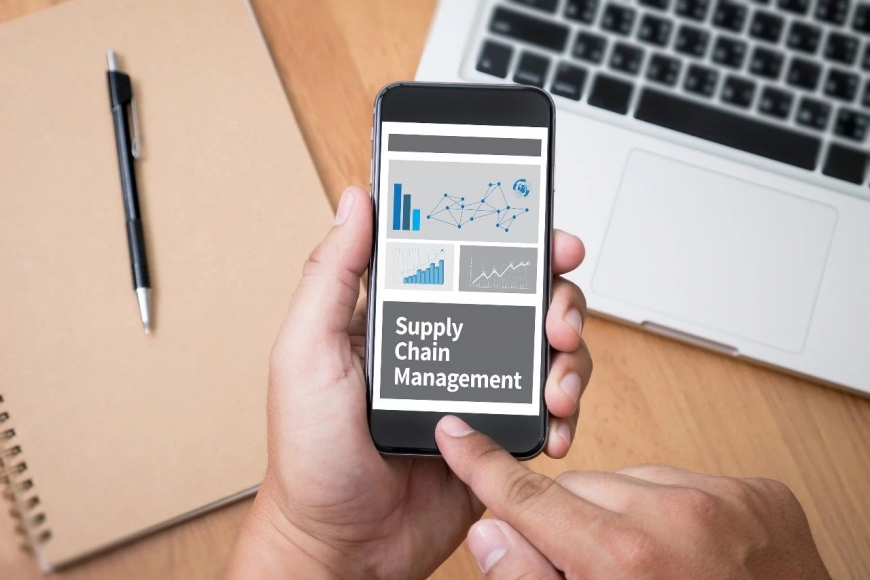 Four phases of supply chain development
Considering the complexities of supply chain transformation, let's first summarise the four phases of supply chain development before analysing the impacts of digital technology and the paths to supply chain transformation:
Phase I: Passive supply chain
To put it simply, companies manage the process of "planning-purchasing-producing-distributing" through upstream and downstream collaboration, with a view to reducing costs and avoiding quality and delivery problems that may exert any negative impact. In this phase, an efficient supply chain gives a company a competitive edge. A typical passive supply chain model is known as SCOR (Supply Chain Operation Reference).
Phase II: Active and segmented supply chain
In this phase, companies gear their supply chain strategy toward product categories and segmented markets, and match them with different networks, processes, and resources to develop unique supply chain capabilities in order to gain strategic advantages.
The supply chain is a source of a company's competitiveness. When designing a new strategy or business model, companies must take supply chain capabilities into account. In this phase, a representative theoretical framework for corporate supply chain management has evolved into M4SC (Management for Supply Chain).
Phase III: Smart and experiential supply chain
In this phase, companies must identify their end users and quickly respond to their needs by providing them with customized products and services. Consumers are also value co-creators.
Technology and big data are particularly crucial here. Companies must utilise both traditional ICT (information and communication technology) and emerging digital technology to reach end users. Meanwhile, big data analytics should be applied to gear products toward customer demand and integrate the supply chain to make it responsive and intelligent.
Phase IV: Supply chain + ecosystem
A company's explorations in the first three phases may earn it recognition from peers and industrial professionals. It is expected to become a supply chain leader – one which will create an open platform to attract players across a spectrum of industries. With its supply chain capabilities, the company will integrate relevant industrial resources to create a platform-based ecosystem and work out a mechanism for win-win cooperation with participants.
Companies which leverage supply chain capabilities to provide services for industrial players may not operate logistics, manufacturing or even design businesses. What they instead do is end-to-end management, process integration and control, resources collaboration, and value co-creation with the players. This prevailing business model is known as Supply Chain as a Service (SCaaS).
Many companies in traditional industries have gone through such a process. Around 80% of them remain in the first phase, and are still developing a passive supply chain. From the perspective of supply chain strategy, transformation and upgrading of supply chain management will help China's traditional industries out of their predicament and advance corporate transformation.
Compared with traditional enterprises, internet-oriented companies – which generally begin with the third phase – are in a better position to reach end users and identify user demand, giving them an advantage that can reduce demand uncertainty. Supply chain collaboration can help lower supply uncertainty. Internet-oriented companies tend to develop the Pull Supply Chain. Some of them that have done well adopt a "supply chain plus ecosystem" business model. JD.com is a case in point.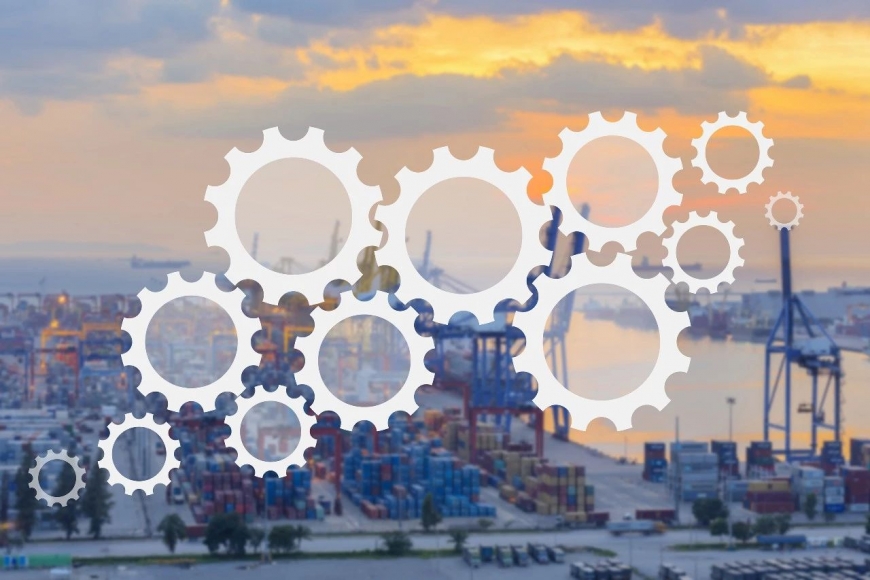 Application of digital technology in supply chain transformation
The focus of digital technology varies in different phases of supply chain development:
In the first phase, the application of digital technology aims to integrate internal processes and data. For example, an ERP system is put in place to enable information sharing and cross-functional operations within the enterprise.
In the second phase, in addition to ERP, companies need to integrate inventory data and transportation processes, cope with customer demand, and manage suppliers. In this case, they need to establish a number of specialized information systems (such as order management system, warehouse management system and transportation management system) to ensure information integration and visibility across organisations.
In the third phase, based on explorations on the first two stages, companies need to leverage IoT sensors and a new generation of intelligent devices to identify the user behaviour in consumption and usage scenarios, and make intelligent decisions using the data collected from hardware and information systems through big data and AI techniques such as machine learning and neural networks.
In the fourth phase, companies need to build a platform. Based on this platform model, companies need to coordinate input and output through a network platform to match supply and demand, and advance multi-party value co-creation to create network effects so as to promote the prosperity and evolution of the ecosystem.
Paths to supply chain transformation for different types of companies
Based on the above, we can summarise a number of paths to supply chain transformation. These paths may vary among companies in different positions within the supply chain, but they also lead to the same destination.
Traditional manufacturing companies typically begin with the Push Supply Chain, then expand to Pull Supply Chain, and finally evolve into a C2M-based S2B platform ecosystem that provides services (S) for third-party enterprises (B) in the supply chain ecosystem. Typical cases include Haier and Red Collar.
Front-end customer-oriented manufacturing companies start off by interacting with front-end customers, then expand toward back-end production, and finally evolve into an O2O platform ecosystems and a S2B platform ecosystems that provide services (S) for third-party enterprises (B) in the supply chain ecosystem. Typical cases include Homekoo, Handu Group, and Xiaomi.
In the distribution and retail industry, companies start off as a service provider, then expand upward and downward to integrate other links in the supply chain to deliver one-stop supply chain services, and finally evolve into a S2B platform ecosystem that provides services (S) for both customers and third-party enterprises (B) in the supply chain ecosystem. Typical cases include JD, Alibaba, Pinduoduo, and SJET Supply Chain.
In conclusion, the supply chain can help companies reduce costs, shorten lead time, and improve responsiveness. Supply chain collaboration can help enterprises redefine business relationships and improve their innovative abilities. Resource integration and innovation across the supply chain and service network are crucial to enterprises' transformation and upgrading. In a nutshell, "supply chain plus" makes companies more competitive. "Plus" here can be business domain knowledge (e.g. products, processes, channels and customers) or digital technology, but the strategy and the business model matter most.
This article was originally published by the Global Supply Chain Innovation Center (ID: GSIC_312), and is republished with permission.
Zhao Xiande is JD.COM Chair in Operations and Supply Chain Management, Director of CEIBS-GLP Center of Innovations in Supply Chain and Services, and a Professor of Operations and Supply Chain Management at CEIBS. For more on his teaching and research interests, visit his CEIBS faculty profile here.
Editors: Darren Yue; Leon Wang