Faculty & Research
---
Knowledge creation on China, from proven China experts.

Faculty & Research
---
Knowledge creation on China, from proven China experts.
Monday, August 08, 2016
Talent Development Tip For China: Throw Them In The Deep End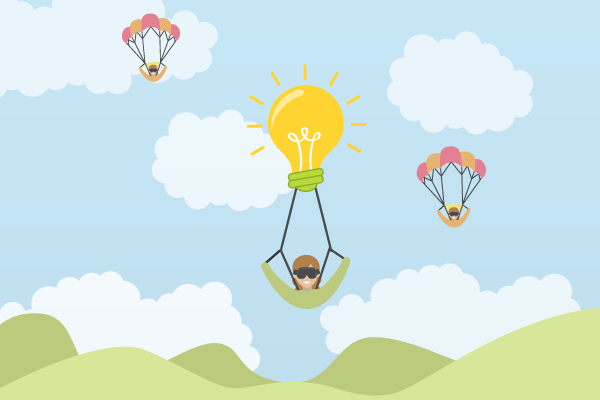 By Co-Director of CEIBS Centre for Family Heritage, Professor of Management, Michelin Chair Prof. in Leadership and HR Jean Lee & Enoch Li
As the Chinese saying goes, "it takes a decade to grow trees, but a century to groom talent." Unfortunately, given the Chinese economy's constant changes and fast-paced development, companies cannot wait that long.
The situation is especially dire for foreign enterprises that design training programs from their far-away headquarters. They try a wide variety of methods to develop their top talent, such as sending high-performing junior managers to world-renowned business schools for systematic education, or inviting top-tier professors to organize various seminars. However, they have it all wrong.
One hundred senior enterprise managers across China were interviewed for the CEIBS Leadership Behavior Laboratory's study on "How to be Leaders in China." The survey found that the more effective path to grooming leadership in China is to adopt the War-Field model, which emphasizes the "learn from doing" (or trial and error) approach, instead of the Greenhouse Model, which emphasizes systematic classroom-based training. The study found that foreign enterprises emphasize "organizational leadership," focusing on effective communication skills, conflict management, alignment and collaboration etc. whereas Chinese private enterprises emphasize "entrepreneurial leadership", embracing change and risk taking. Versatility is a fundamental trait if a leader is to be effective in an emerging market such as China. And foreign enterprises lag behind Chinese private enterprises in terms of developing versatile, entrepreneurial leaders.
They could learn a thing or two from the choices made by JD.com's Chief Human Resources Office and Chief Legal Consultant, Rain Long. She worked for many years with foreign-funded enterprises in Switzerland and China, including a role at UTStarcom Holdings Corporation as Senior Vice President and Global General Counsel in charge of legal compliance. However, even though she enjoyed her experience there, she was looking for an environment where she could live up to her potential and be more adventurous – the answer was JD.com.
Long gave up a well-paying job at UTStarcom to join JD.com in 2012 at a time when the e-commerce wave swept across China but JD.com was sliding deeper into the red. "JD.com is a seductively large platform, where my career dreams will come true," Long said at the time, drawn to the possibilities that challenges brought, and to the opportunities to take risks and try new things. Initially, she joined as Chief Legal Consultant. Then, as the company faced trying times, she was unexpectedly asked to also handle human resources-related issues. In addition to her daily responsibilities of being the Legal Consultant, Long took responsibility for building JD's internal culture and talent management.
With no experience in Human Resources, she set about to learn on the job. She listened to employees, she discussed, she reflected, she adopted the company as her home and wanted only the best for the people she now called a family. After identifying JD.com's pain points, she discussed with company founder Richard Liu how to make JD.com a highly visible global enterprise. Their visions were aligned: "the success of a company depends on the people and the top management team". With a clear understanding of the way forward, Long focused on building a corporate culture that would resonate with employees.
The list of her accomplishments at JD.com is impressive. She played a major role in shaping the company's corporate culture, mission and values, its approach to talent management, and in boosting its global presence. Long's flexibility and ability to think and act like an entrepreneur have been key to her success at JD.com.
Entrepreneurial thinking is a premium asset: a leader in China must be able to pioneer ideas and strategize even in conditions often seen as chaotic by those looking on from the outside. Foreign enterprises erroneously focus on simply developing the managerial traits of their executives. At JD.com, Long was given the room and space to try, to cast aside stereotypes, and to not only think and act "outside of the box," but to create an entirely new box! The paramount element to upskill a leader to drive business in a distinct market such as China is to throw them in the deep end – not just on paper through structured management training programs that many organizations have, but by pulling executives out of their day-to-day tasks and presenting them with unexpected challenges or involving them in strategic management.
Chinese private enterprises are churning out a generation of entrepreneurial leaders, agile and quick to adapt to different environments. Foreign enterprises will soon find it difficult to attract talent – the key to the long-term survival of any organization – if they do not start to transform their talent development strategies!
This article was first published by FORBES.