Faculty & Research
---
Knowledge creation on China, from proven China experts.

Faculty & Research
---
Knowledge creation on China, from proven China experts.

Faculty & Research
---
Knowledge creation on China, from proven China experts.
Monday, March 22, 2021
The pivotal role of subsidiary CEOs' entrepreneurial leadership on MNEs' subsidiary performance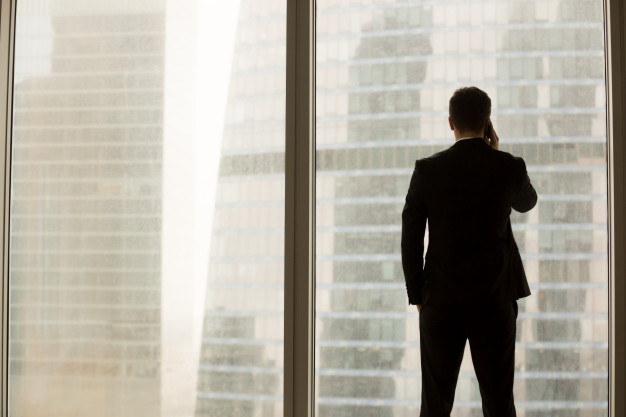 By Almasa Sarabi, Fabian J. Froese, Daniel Han Ming Chng and Klaus E. Meyer
A recent study we conducted has found that subsidiary CEOs' entrepreneurial leadership plays a pivotal role in affecting multinational enterprises' (MNEs) overseas subsidiary performance.
MNEs' overseas subsidiaries, particularly those in distant markets, operate as semi-autonomous entities that develop and implement strategies that can benefit both the subsidiary and the MNE. While international business research recognises the importance of subsidiary initiatives, most studies have emphasized subsidiary or MNE characteristics. Meanwhile, the influence of subsidiary managers (specifically, subsidiary CEOs) has largely been overlooked.
As part of our study, we combined archival data with survey data taken from 291 international subsidiaries of MNEs operating in South Korea to illustrate why subsidiary CEOs' entrepreneurial leadership matters in subsidiary performance. This potential is, at best, rarely recognised, and at worst, frequently curtailed by MNE HQs who fail to understand the critical role subsidiary managers play and the contributions they make.
In exploring subsidiary CEOs' entrepreneurial leadership, we found that entrepreneurial leaders inspire and mould local employees and mobilise 'supporting casts' committed to their subsidiaries' objectives. They also translate their HQs' guiding value systems into immediate cues that generate desired behaviours amongst subsidiary employees. In summary, subsidiary CEOs with stronger entrepreneurial leadership can better mobilise internal and external resources and win support from key domestic and international stakeholders, thus enabling better subsidiary performance. In other words, subsidiary CEOs 'make a difference.'
At the same time, the extent to which organisational leaders can affect behaviours and performance often depends on the context. Our study demonstrates that subsidiary contexts that grant subsidiary CEOs more managerial discretion strengthen the positive impact of entrepreneurial leadership on subsidiary performance. We observed that subsidiary CEOs' entrepreneurial leadership had a more significant positive effect on performance in newly established subsidiaries, those that implemented more complex organisational activities, and those whose MNE HQs granted them more decision autonomy.
Overall, our theory and findings provide critical insights into subsidiary management and performance and offer important managerial implications for MNEs. Subsidiary CEOs make a difference in the management and performance of overseas subsidiaries. To enhance subsidiary performance, MNEs should actively look into hiring managers with strong entrepreneurial leadership for their overseas subsidiaries and then give them the necessary operational scope and managerial discretion to apply it. Alternatively, MNEs should strive to develop the entrepreneurial leadership of their managers in overseas subsidiaries. By contrast, MNEs should avoid actions that stifle their overseas managers' entrepreneurial leadership through micromanagement or excessively narrow strategic or operational remits.
Given that overseas subsidiaries' management and performance are central to MNEs' competitive advantage, they must understand the pivotal role that subsidiary CEOs' entrepreneurial leadership has on subsidiary performance and work actively to enhance subsidiary management.
This article refers to a study entitled, "Entrepreneurial leadership and MNE subsidiary performance: The moderating role of subsidiary context" published in International Business Review here.
Almasa Sarabi is an Assistant Professor of International Human Resource Management at the University of Erlangen-Nuremberg. Fabian J. Froese is a Professor and Chair of HRM and Asian Business at the University of Goettingen. Daniel Han Ming Chng is an Associate Professor of Management at CEIBS. For more on his teaching and research interests, please visit his faculty profile here. Klaus E. Meyer is a Professor of International Business at Ivey Business School at Western University.