Faculty & Research
---
Knowledge creation on China, from proven China experts.

Faculty & Research
---
Knowledge creation on China, from proven China experts.
Tuesday, September 18, 2018
Managing Personality Clashes at Work: How to Avoid Burnout & Boost Commitment
New Research from Prof Emily David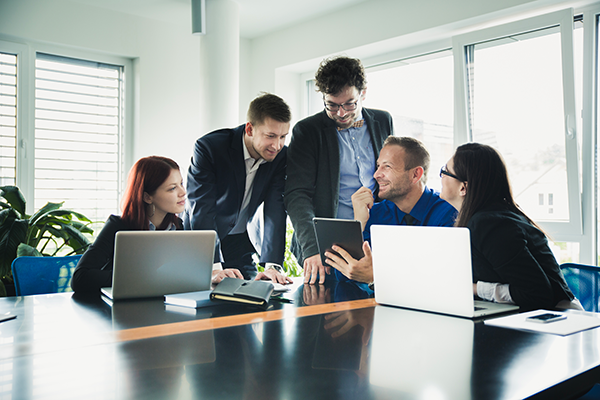 Combining people with different personalities and skillsets is often seen as a must for driving innovation and responding to a wide variety of customer demands in a globalized world. Organizational leaders should be aware, however, that diverse personalities in the workplace can be a double-edged sword if poorly managed. On one hand, it could prove beneficial in numerous task-driven situations; on the other hand, it could take an emotional toll on employees who are different from the majority of their colleagues.
According to a research paper co-authored by CEIBS Assistant Professor of Management Emily M. David, the solution lies in managers creating an atmosphere where fair treatment is the norm. This would provide a buffer against emotional exhaustion – a facet of job burnout – and psychological withdrawal in the form of lowered organizational commitment.
The study examined three different personality traits and found, most notably, that individuals who differed more from others in their workgroup when it comes to displaying cooperative tendencies were more inclined to be emotionally drained and detached from their organizations. The results showed that "agreeableness" (i.e., concern with cooperation and social harmony) dissimilarity in a workgroup related positively to emotional exhaustion and negatively (indirectly) to organizational commitment. Supplemental analyses revealed that this was especially the case in situations where an individual was much more agreeable or cooperative than their workgroup members.
Encouragingly, however, results also showed that a strong perception of fairness in the workplace can help to mitigate this negative trend.
To capture perceptions of fairness in the workplace, the researchers developed a measure that included four items: (a) At my workplace, all employees are kept well informed about issues and decisions that affect them; (b) At my workplace, a person's job opportunities and promotions are based only on work-related characteristics; (c) I trust my supervisor to deal fairly with issues of equal treatment at my workplace; and (d) My supervisor helps everyone in my workgroup feel included.
Individuals who perceived that their workplace was fair reported universally low levels of emotional exhaustion regardless of how different they were in agreeableness from their co-workers. This suggests that organizational leaders can help protect employees from mental depletion and negative work attitudes by emphasizing through word and action that fair policies and respectful interpersonal treatment are commonplace and that all colleagues should and are being treated equitably. These findings are notable given that fairness is usually associated with managing individuals who have surface-level differences (e.g., gender, race) rather than with deeper-level factors such as personality. Such results suggest that enacting fair policies and practices can help all employees to feel included and part of the larger organizational family, no matter how they may differ from others.
The findings were based on data collected by the Defense Equal Opportunity Management Institute (DEOMI) on members of the U.S. Armed Services; there were a total of 8,196 respondents.
The results appear in the paper titled "Helping Misfits to Commit: How Justice Climate Attenuates the Effects of Personality Dissimilarity on Organizational Commitment", which was recently published in the Journal of Business and Psychology. Professor David's co-authors are Derek R. Avery of Wake Forest University, L. Alan Witt of University of Houston, Scott Tonidandel of The University of North Carolina at Charlotte, Patrick F. McKay of Rutgers University, Lindsay Brown of University of Georgia and Loring Crepeau of the Defense Equal Opportunity Management Institute.
Read the paper here.