Faculty & Research
---
Knowledge creation on China, from proven China experts.

Faculty & Research
---
Knowledge creation on China, from proven China experts.

Faculty & Research
---
Knowledge creation on China, from proven China experts.
Sunday, February 07, 2021
How does controlling failure perceptions affect performance?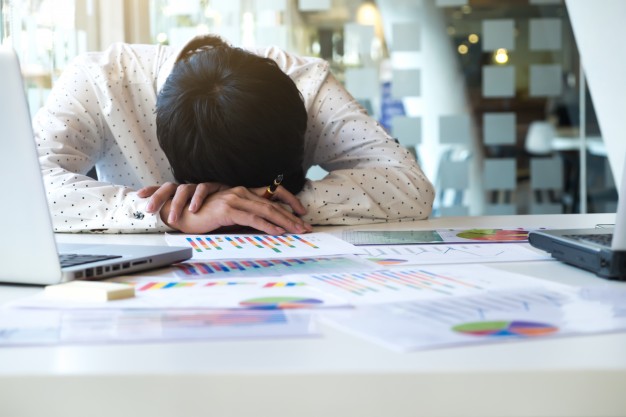 By Matthew Cronin, David Erkens, Jason Schloetzer and Catherine Tinsley
As part of a recently released study, we have found that encouraging workers to persevere after failure is a successful strategy for boosting job-specific confidence levels and sustaining workers' efforts through ongoing adversity. More specifically, we have found that formal communications from senior management supporting this message are a viable control mechanism for sustaining workers' efforts in the face of failure.
Results from our study demonstrate that convincing workers to view failure as a natural part of learning – rather than an indictment of their ability – has a tangibly positive effect on their performance. Previous studies have assumed that social controls (like the perception of failure) are inherently difficult for senior management to influence, since they are broad, subtle and slow to change. However, our study's main contribution has been to show that senior management can in fact help modify worker behaviour – in this case persevering after failure – relatively quickly using formal, direct communications.
Our study is the result of a multi-year collaboration with a publicly traded multi-national organisation with an annual revenue of $2.2 billion and a sales network spanning six continents. Its results are founded on multi-part surveys involving 1,265 respondents carried out during a field experiment and archival records. Our experiment involved playing a video-based message to workers at 20 Brazilian distributorships of the multi-national organisation. In the treatment condition part of the experiment, the regional head's message encouraged workers to view failure as a natural part of learning. In the control condition group, the video was a simple, upbeat summary of the organisation's proud history.
We found that sales commissions of workers assigned to the treatment condition were approximately 14% higher than those assigned to the control condition. Also, the economic and statistical significance of the treatment's effects gradually increased over time. This outcome highlights both the importance and discernible impact of developing social norms to modify workers' views of failure as something to learn from and persist through.
Previous studies have examined how senior management can influence worker performance via methods of monitoring and incentive pay. These studies make it apparent that many organisations use highly achievable or flexible performance targets to prevent workers' perception of failure from hampering their performance. Our study contributes to the expanding literature on the subject by highlighting the efficacy of managing how workers interpret and respond to failure, rather than by focusing too intently on preventing failure from occurring.
Furthermore, we believe that our work identifies a valuable organisational practice for explaining variation in performance dimensions, while boosting worker performance overall. If senior management can successfully encourage workers to view failure as a natural part of learning, this may discourage them from manipulating performance and budget reports. Additionally, it may encourage them to engage in beneficial forms of risk-taking, such as outside-the-box thinking. Both of these effects represent appreciable forms of value to any modern organisation.
This article refers to the study entitled "How Controlling Failure Perceptions Affects Performance: Evidence from a Field Experiment" published in The Accounting Review here.
David Erkens is a Professor of Accounting at CEIBS. For more on his teaching and research interests, please visit his faculty profile here. Matthew Cronin is an Associate Professor of Management at George Mason University. Jason Schloetzer is an Associate Professor of Business Administration and Catherine Tinsley is a Professor of Management at Georgetown University.