Sunday, December 06, 2020
CEIBS Welcomes Global EMBA 2020 Cohort
December 6, 2020, Shanghai – CEIBS today hosted the opening ceremony for the Global EMBA 2020 cohort, with 90 new students officially beginning their learning journey together. CEIBS Vice President and Dean Yuan Ding, along with faculty and school leadership, attended the ceremony to give a warm welcome to the class.
In his opening address, Professor Ding commented that, "2020 has been an extraordinary year. The COVID-19 pandemic has brought unprecedented challenges and increased uncertainties in China and around the world. Despite these tough conditions, the CEIBS Global EMBA programme jumped to number two globally in the Financial Times' EMBA ranking this year. Programme enrolments remain strong, with 90 high-calibre executives making this the largest English-language EMBA programme in China. We have also received a record high number of participants from Asia this year, which shows the recognition that CEIBS has beyond the China market."
One third of the 2020 class are international students, coming from 21 countries and regions. The proportion of students with a master's degree or above is 49%, including 8% with PhDs. After accumulating rich experience in managerial roles, these students are eager to further develop their leadership and strategic thinking, to prepare themselves for the challenges of globalization and to become leaders who understand the school's unique positioning of 'China Depth, Global Breadth'.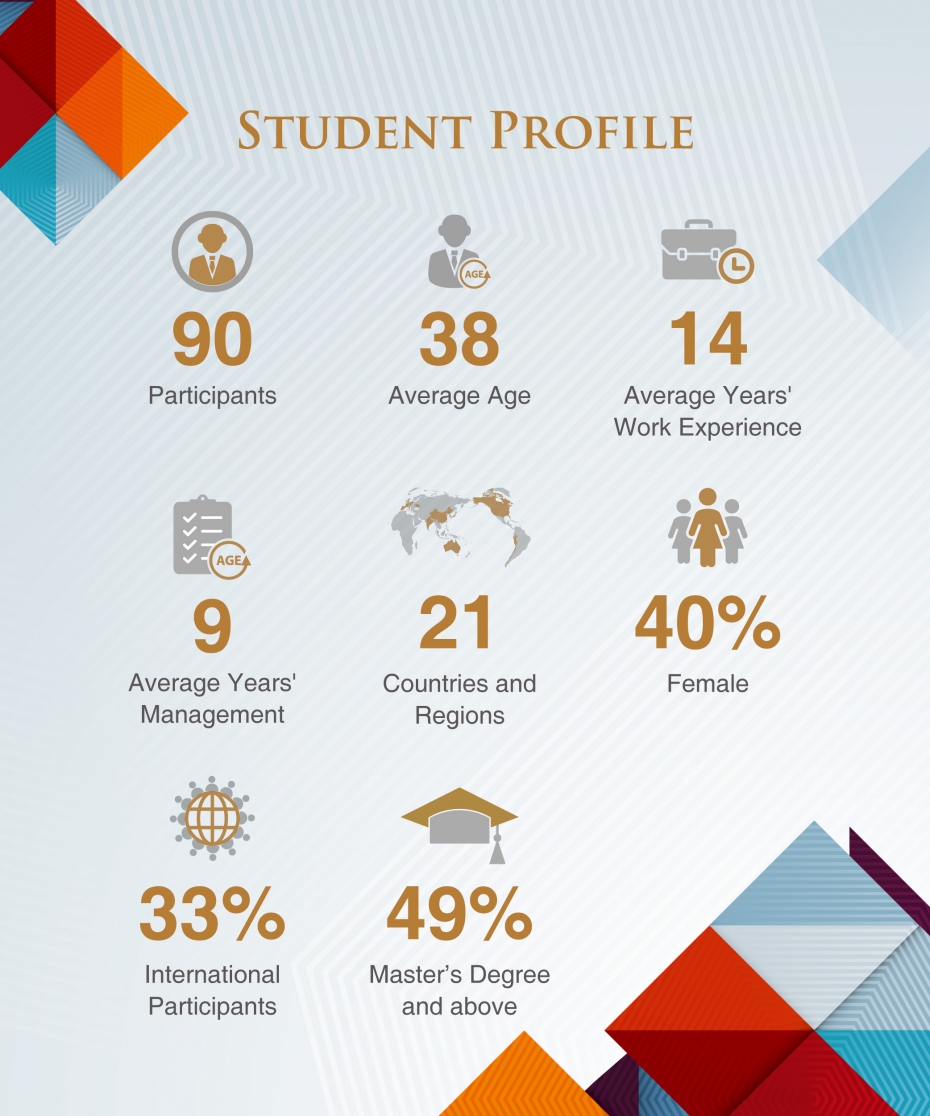 The incoming class displays great diversity in terms of their industry background as well. There has also been an increase in the proportion of students coming from Chinese private and state-owned enterprises. This reflects the growing demand amongst Chinese companies who are expanding outwards to further cultivate executives who have a global vision. Meanwhile, the 2020 class also sees a number of students joining with backgrounds in booming industries such as healthcare, big data, high-tech and renewable energy. Such a wide range of backgrounds will produce a thriving class dynamic where all students can be exposed to cutting-edge business perspectives and insights.
Adidas Senior Vice President Geena Tok (GEMBA 2019) gave a warm welcome to the incoming students and shared her experience in the programme thus far. She is refreshing herself consistently with new insights and undiscovered surprises in Global EMBA.
On behalf of the new students, Arcelor Mittal Chief Marketing Officer Jurgen Cobbaut and Smith & Nephew National Sales Director Cecilia Shen talked about their motivations for their forthcoming journey at CEIBS and the curiosity and expectations they have for the next two years together. "We're looking forward to a journey full of surprises and fresh insights discovered together with these excellent travel companions as a strong team. The learning experience will bring us friendships, reshape us and provide us with more confidence to face the constantly changing future," They said.
Jurgen also talked about the daily challenges and surprises of his China experience. He said he believes that, "All our classmates will be stronger and lead successfully in the future and be able to contribute in a positive way to our society."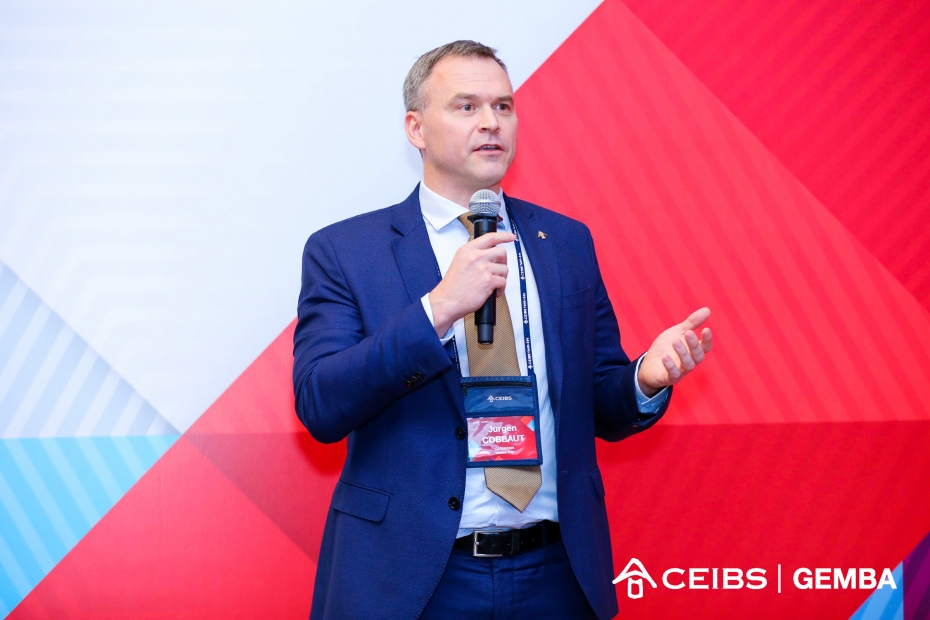 The end of the opening ceremony marks the beginning of the students' 20-month Global EMBA journey. We wish them a positive and successful journey of discovery and learning.