Tuesday, March 29, 2022
Understanding Effective Training for Older Workers: Nationally Representative Evidence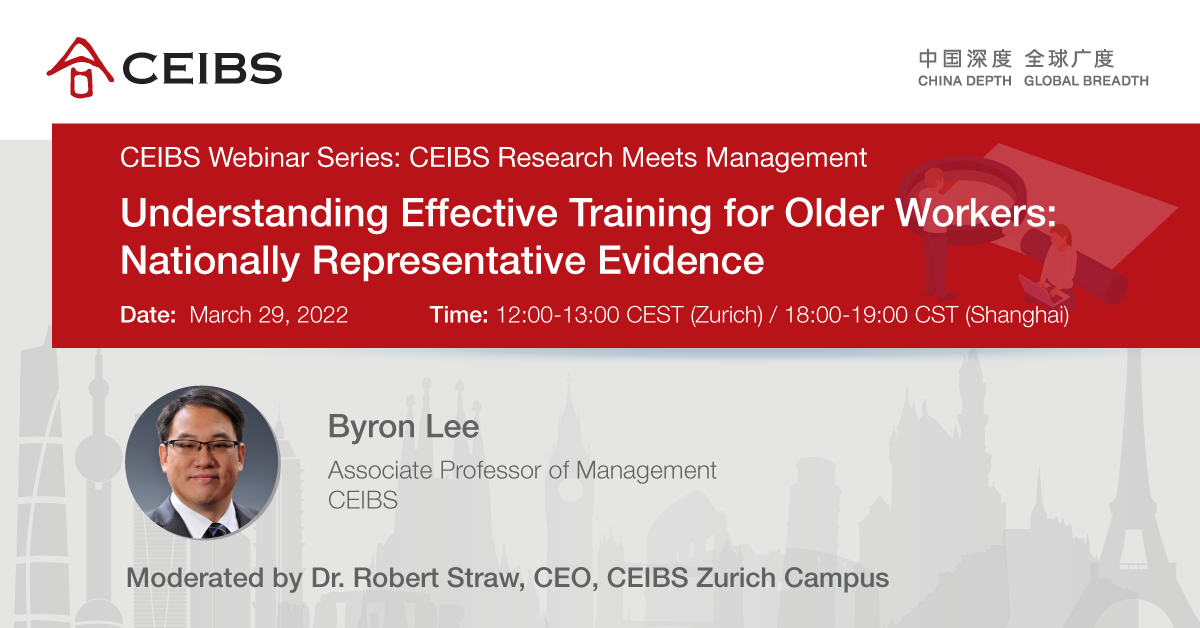 The aging workforce is a critical global demographic trend that firms need to manage. How to best utilise older workers is a question which has previously been ignored, but now firms realise its importance for the future. One potential solution is to understand the type and nature of training needed for older workers in order to provide enabling conditions to allow them to flourish and contribute to their organisations.
In this webinar, Prof. Byron Lee will share his insights on this topic with particular attention to how training may be different for older workers compared to younger workers based on a study using nationally representative data. The policy and practical implications of these results will also be discussed.
About our speaker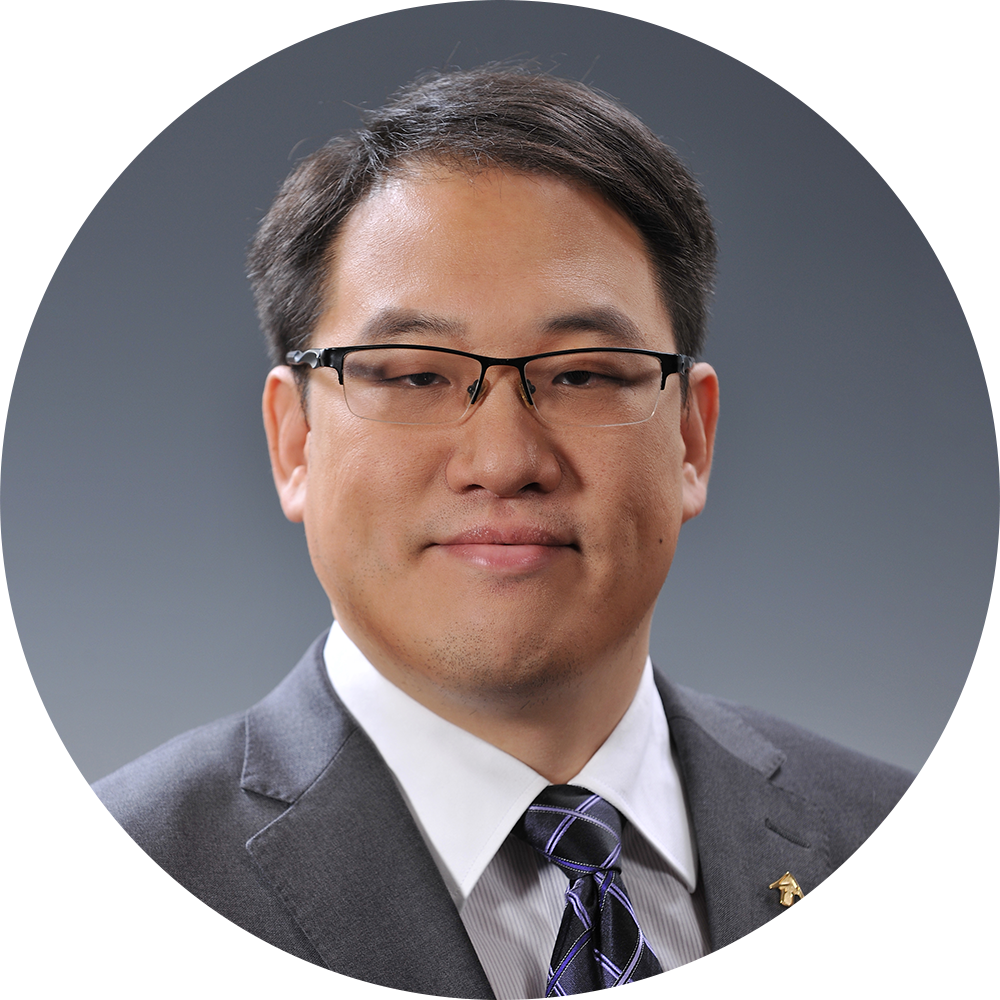 Dr. Byron Lee
Associate Professor of Management, CEIBS
Dr. Byron Lee is an Associate Professor of Management at CEIBS. He received his Ph.D. in Industrial Relations and Human Resources from the University of Toronto. Prof. Lee's main research interest is to understand how organisational actions (i.e. HR practices) can help firms achieve their goals.
His articles have appeared in publications such as Industrial Relations, International Journal of Human Resource Management, Industrial and Labor Relations Review, Journal of Labor Research and Contemporary Economic Research, Human Resource management, and Canadian Journal of Economics. Dr. Lee is also a part recipient of the Emerging Scholar Award in Employee Participation and Ownership from the Academy of Management.
This event will be moderated by Dr. Robert Straw, CEO, CEIBS Switzerland
Event Details
Date: March 29, 2022
Time: 12:00-13:00 (CEST)/18:00-19:00 (Shanghai)
Venue: Online