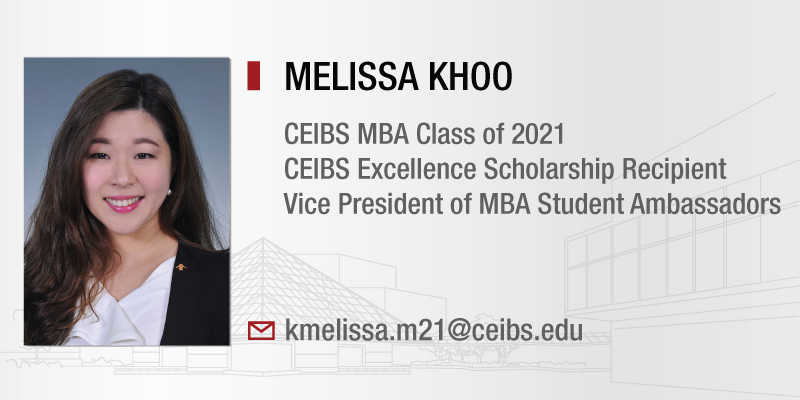 Reading the title of my article, you may think that you are receiving dating advice or pick-up tips for your next Tantan or Tinder date. You may also wonder what makes this write-up different – is there any advice which is not already discussed in the various magazines or in the book The Pick-up Artist? Now, I'd say, do not be fooled by the title. The Law of Attraction theory is not about how to charm the opposite gender, but is instead about having bold, tangible goals in our mind's eyes and fixating our minds towards achieving these goals. The Law of Attraction relies on the theory that our thoughts drive our actions, and thus, that dreams can become a reality if we put our minds to them. Simply put, a dose of optimism coupled with a clear visualisation of aspirations is the ultimate ingredient for success. I'm a big believer in this theory. Read on, and I'll tell you why….
Hacking my mind 
Born and bred in the idyllic island of Penang (in Malaysia), I was an islander at heart and was never a big dreamer. Surrounded by exquisite UNESCO heritage sites, delightful Malaysian culinary fare, and a multitude of local arts, I truly enjoyed the tranquil lifestyle and vibrant culture the island has to offer. With a great passion for arts, I was actively involved in Arts-Ed, a not-for-profit organisation focused on community-based arts, heritage preservation, and cultural education. I was content with my way of life in Penang.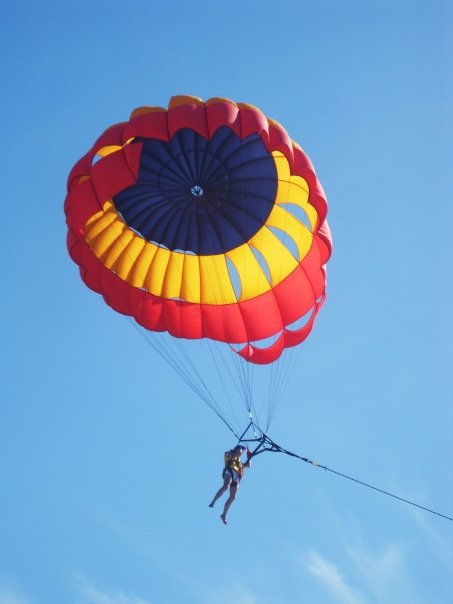 Parasailing in Penang
During my varsity days, I was appointed Vice President of AIESEC, the world's leading youth development organisation. Through AIESEC, I had the opportunity to lead various events, network, and build life-long friendships with interns from abroad. The AIESEC experience was a turning point in my life, as it broadened my views of the world and inspired me to explore the endless possibilities out there. I had my mind set on garnering a spot in the student exchange programme, and this decision guided my subsequent steps. Somehow, the stars in the universe seemed to align, and my perseverance paid off – I received news that I had been awarded an exchange scholarship to attend a semester in Canada! In Canada, I seized every opportunity to try new things – from eating live bugs to enduring five days in a winter survival camp in the woods. All these experiences moulded me into who I am now today. I'm glad I took a leap of faith and ventured out of my comfort zone – it was all worth it!
From then on, I vowed to embrace new adventures and welcome challenges with open arms. Thus, I was determined to land a job that pushed my limits and offered opportunities to achieve greater heights.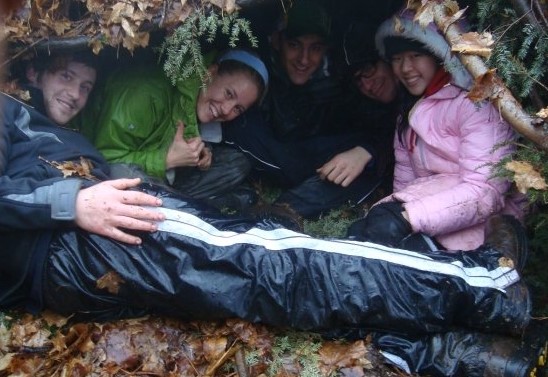 Surviving the bitter cold in the Canadian wilderness
The power of the mind 
Two days after my graduation, I started my first job in a global management consulting firm. The company was exactly what I had wished for – an abundance of opportunities for growth, a network of supportive colleagues, and guidance from world-class business leaders. Throughout my 10-year career at the firm, I have played various roles and led teams across APAC in change management, employee experience, learning & development, project management & process design for business transformation and digital implementation programmes in Fortune 500 companies. Not only did I learn from my direct supervisors and teammates, but also from my clients, which I partnered closely with in the various programmes. Owing to these experiences, I have accumulated vast knowledge of how organisations function across Southeast Asia and have developed transferable skills.
In 2017, I decided to take a three month break and travelled to Beijing to pursue Chinese language studies. I was intrigued by the pace of innovation in China and how digital technologies were intertwined with the daily lives of Chinese people; for example, through the wide adoption of the WeChat digital payment system and the convenience of Hema smart supermarkets. In placing a strong emphasis on technology and innovation as the next drivers of economic growth, China is paving the path for further innovative breakthroughs. This was my first exposure to China, and the experience aroused a new sense of direction in me. I discovered a new-found desire to immerse myself in the heart of the action and to gain further exposure to innovation. Upon returning to Malaysia, I started researching MBA programmes and crafted a step-by-step plan to pursue an MBA in China. During my initial research, I came across the CEIBS MBA programme, and its ranking in the Financial Times sparked my interest. As I explored further, my interest deepened when I found out that CEIBS offers a breadth of opportunities for me to learn more about China and innovation through its China modules, China Discovery series, and digital modules.
Many questioned my intent to leave behind my stable career to pursue an MBA. Growing up, I have always valued the importance of education. Thus, I continued to persevere despite having all the odds stacked up against me. While juggling parallel roles as a Global Change Manager for a multi-million business transformation programme and a Capability Development Lead for my firm, I made time to practice my GMAT questions and prepare my CEIBS application essays. Looking back, I vividly remember the difficulties I had going through online GMAT questions on my mobile phone while waiting for my flights or during car rides throughout my rigorous weekly travels to Indonesia. This was followed by preparation for my admission interview in early January 2018. Right after Chinese New Year, I finally received my acceptance email and scholarship offer from CEIBS. I was overwhelmed with joy that my hard work had finally paid off!
Time and time again, the Law of Attraction theory has proven itself to me – it's all in the mind! Set the right mind-set, and it will energise you with optimism to strive for success.
The real payoff 
The CEIBS MBA programme is not only an excellent platform for me to learn about China, but also an avenue for me to challenge my thoughts by learning varying perspectives from my diverse cohort – who come from 23 different nationalities and a wide range of professions, such as consultants, accountants, investment bankers, entrepreneurs, journalists, and the military. Due to the smaller class size of about 180 students in each batch, we enjoy a more intimate classroom setting and have more opportunities to engage with each other on a more personal level.
Classes at CEIBS are taught by distinguished local and foreign professors and about 62% are foreign professors who have years of experience working and residing in China. Hence, a balanced mix of faculty offers both in-depth insider views of China as well as key trends to observe in the outside world. As CEIBS' MBA is a dynamic learning programme, there is a plethora of electives to cater to the different learning goals of each student. To attain greater knowledge of China and enhance my exposure to cutting-edge innovation, I have opted for China-focused and digital-related electives,  such as the Nanjing module on Globalization of Chinese Companies, the Germany & Switzerland module on Excellence in Manufacturing and Industry 4.0, Strategizing in Digital China, and the Technology Entrepreneurship Camp. Having completed the Globalization of Chinese Companies module in Nanjing, I would say that it was an eye-opening experience. We had the chance to interact with senior leaders from local Chinese companies to gain first-hand information, discuss real-life business challenges, and ask hard questions about operating a business in China.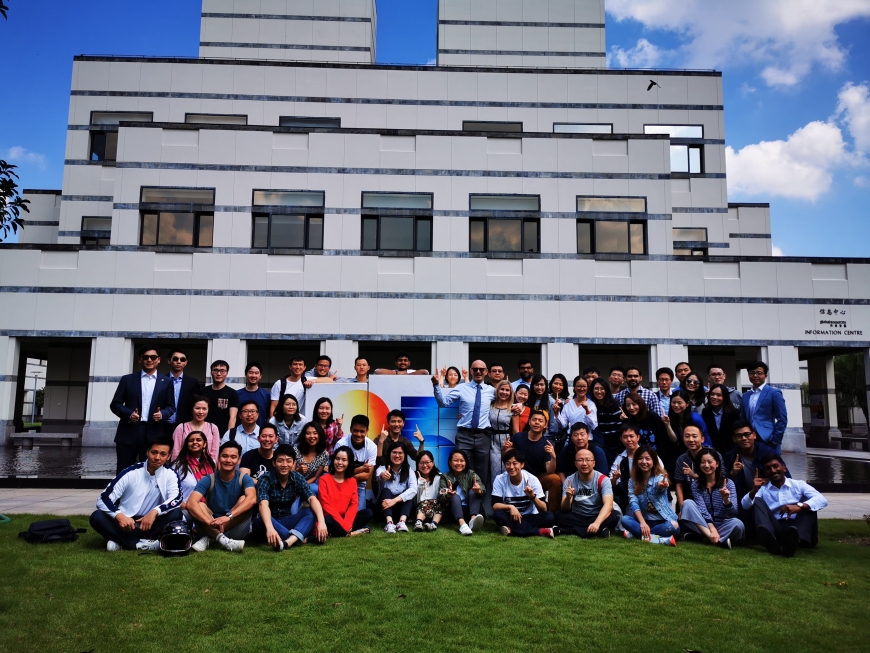 Group photo of my term 1 classmates
Intellectual stimulation aside, I would say that CEIBS offers exciting opportunities for us to develop our networks, both internally amongst students as well as externally with other business schools and business leaders. Within CEIBS, there are more than 15 clubs, such as the Consulting Club, Technology Club, Entrepreneurship Club, and Women Leadership Club. Through club-led activities, we can mingle with classmates, alumni, industry experts, and business leaders. One can also network with others through joint mixers organised by CEIBS, which are also attended by students and alumni from other top global business schools. There are also potential chances to establish connections and expand our network beyond China. Other than that, the CEIBS MBA programme provides an extensive range of partner universities for exchange opportunities at other high-ranking business schools in North America, Europe, and the APAC region. As such, CEIBS receives top-notch incoming exchange students to learn alongside the first- and second-year students. Another channel to connect with external parties is through the mentoring programmes. All students are paired with industry leaders to receive mentoring on personal development. Thus, we can leverage our mentors as well as the mentoring events to expand our network. Apart from the mentoring programme, the CEIBS Career Development Centre also offers opportunities for us to receive one-on-one executive coaching from esteemed global leaders. Personally, I am thankful that I have had the chance to gain valuable insights and career advice from Mr. Richard Thoman (current Managing Partner of Corporate Perspectives and former President and/or C-level executive at several Fortune 500 companies, including Xerox, IBM, Nabisco and AMEX). This has definitely helped me refine my post-MBA career plans.

Shanghai Night - My most memorable experience at CEIBS
The CEIBS MBA programme clearly has not disappointed. The programme has provided boundless opportunities for me to strengthen my business acumen, grow as an individual, and build new networks. This career break has enabled me to take a step back, reflect, rejuvenate, and explore new possibilities before sprinting forward. Thus, I am on to my next aspiration and will strive towards making it a reality post-CEIBS MBA. If you are reading this and considering an MBA, I would say, DO IT, take the leap of faith! Don't be affected by others and set your mind to it – let the law of attraction take its course.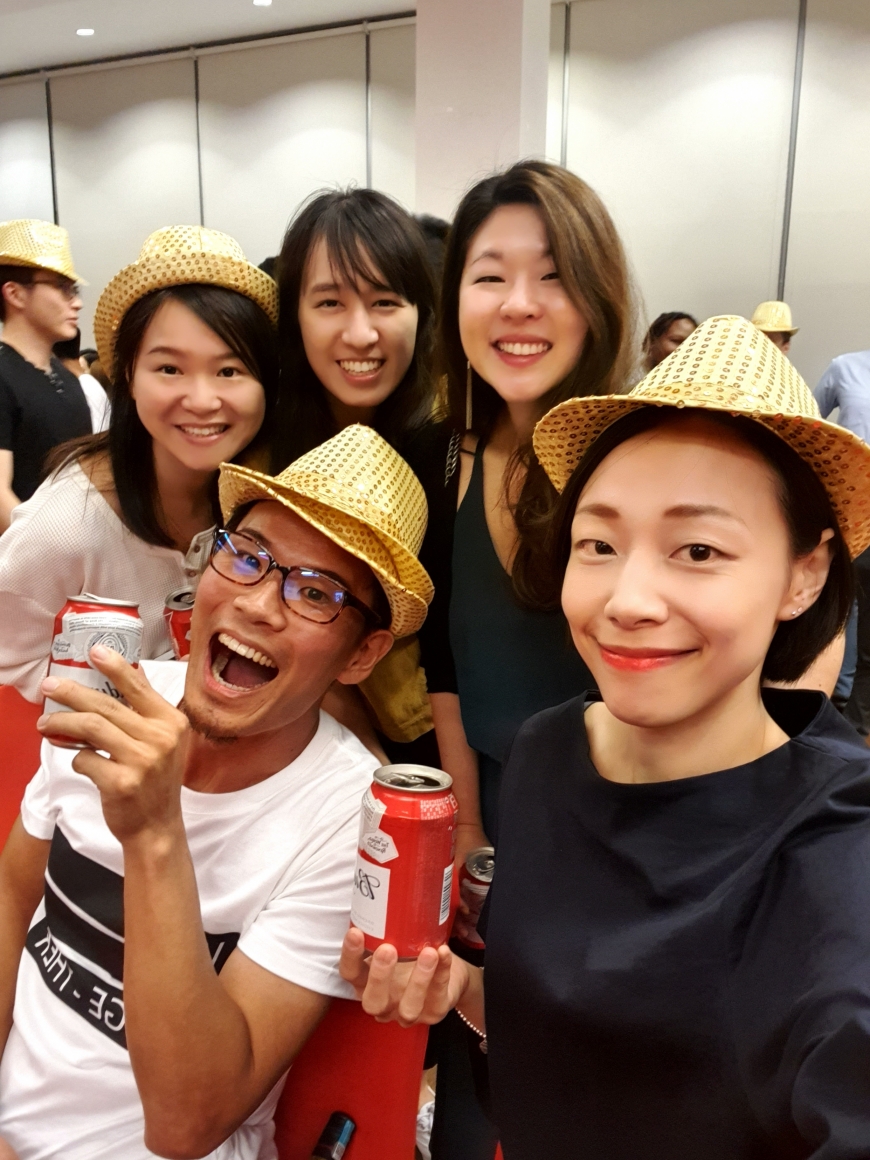 CEIBS Golden Party - Hanging out with my friends