About INNOVATEChina
Founded in 2008, INNOVATEChina is one of the largest and most influential business innovation competitions in the world. More than just a competition, it aims to establish a platform to connect innovative minds at global business schools with industry experts and venture capitalists in China.

Taking on a different theme each year, competing teams of students from around the world are invited to turn innovative ideas and solutions into business proposals to tackle some of China's the most dynamic challenges, both in China and around the world.
About INNOVATEChina2022
This year's INNOVATEChina competition, organized by a student team from the CEIBS MBA Class of 2023, is focused on the healthcare industry, with the theme of "Globalising Chinese healthcare innovations".

Throughout the coming months, a comprehensive and action-packed programme will be rolled out (dates TBC) in collaboration with industry leaders to provide an intellectually stimulating platform for entrepreneurial and dynamic individuals to:
Learn about the world's second-largest healthcare market
Understand how insights can be applied to benefit patients and society in local contexts
Validate business ideas with invaluable support and mentoring from top faculty members CEIBS as well as industry leaders from McKinsey and China's healthcare
How to Participate
For more detailed requirements and information, please visit http://www.innovatechina.net.
Requirements and Registration
Basic Requirements
Each team must have between 2-6 people. Only one person from each team will need to register and pay the registration fee.
All team members must be enrolled in full-time postgraduate programmes (not limited to MBA) as of December 2022.
The submitted business plan can be in English or Chinese. Both languages will be accepted.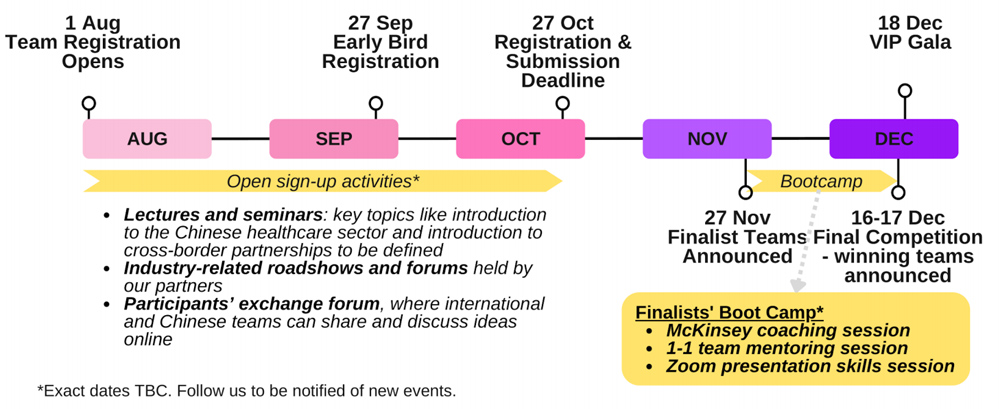 Business Plan Requirements
In English or Chinese
The Business Plan must be the original work of the team.
The Business Plan must be no more than 10 pages (including cover page), with no more than 3 additional pages of appendix.
The Business Plan submission must follow the specific structure as outlined on the INNOVATEChina2022 Competition Website.
Upcoming open enrollment events:
Masterclasses on 'An Introduction to China's Healthcare Sector' and 'An Introduction to Cross-Border Partnerships'
Participant Exchange Forum – Bringing together international and Chinese teams to discuss ideas online
Industry-related Roadshows and Forums supported by our partners
Upcoming finalist team events:
McKinsey Coaching Session
Team-specific Mentoring Session
Zoom Presentation Skills Training
INNOVATEChina2022's Partners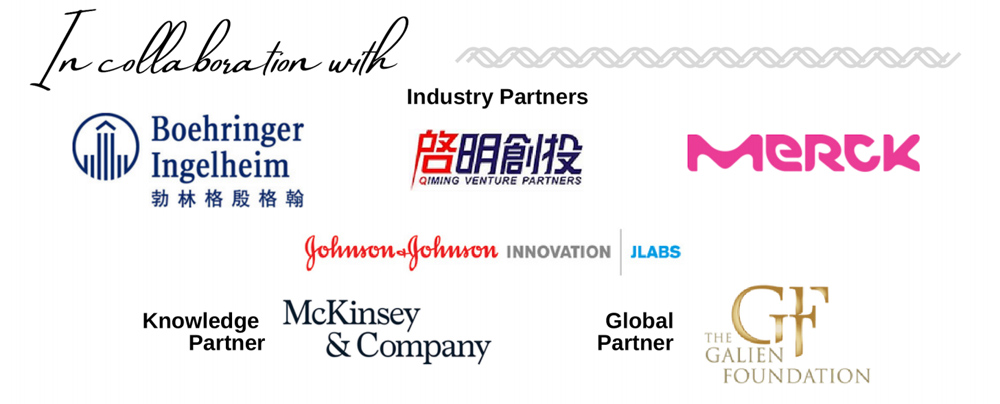 INNOVATEChina2022's Judging Panel
Felix GUTSCHE, Global SVP and President and CEO (Greater China), Boehringer Ingelheim
Nisa LEUNG, Managing Partner, Qiming Venture Partners
Thomas HERGET, Head of Group Innovation Hub, Merck Group
Jin WANG, Senior Partner, Co-Leader (China Healthcare Practice), McKinsey & Co.
Gil BASHE, Managing Partner (Global Health), FINN Partners
Professor Terry Taiyuan WANG, Associate Professor of Entrepreneurship, CEIBS
Professor Eric BOUTEILLER, Adjunct Professor of Management, CEIBS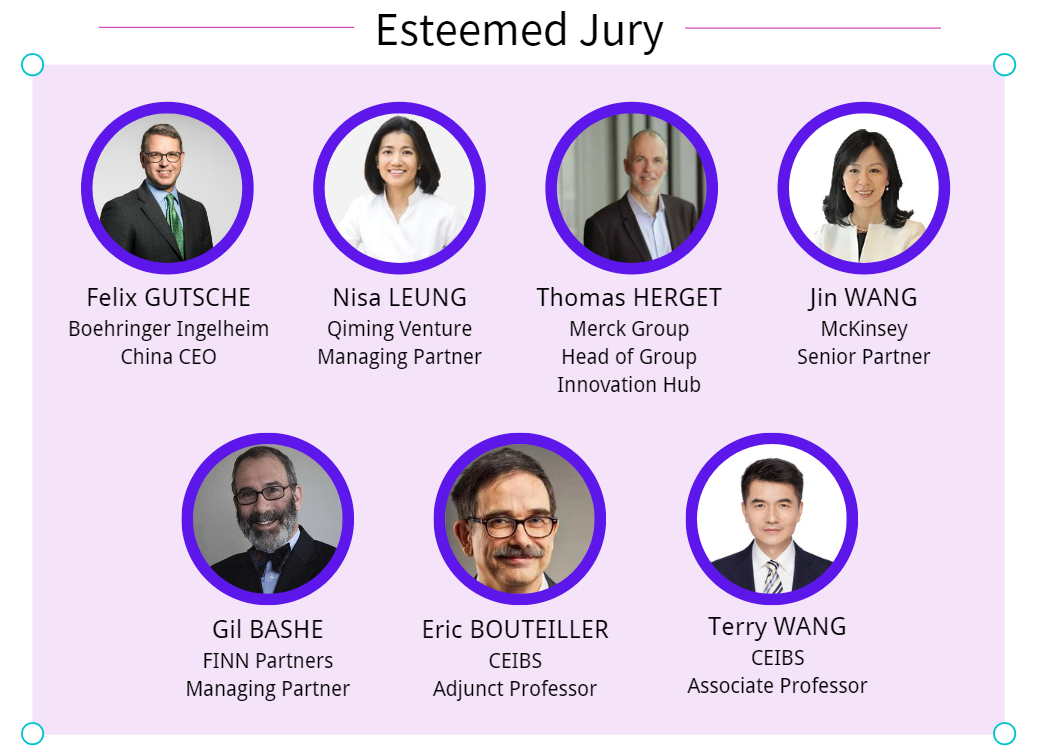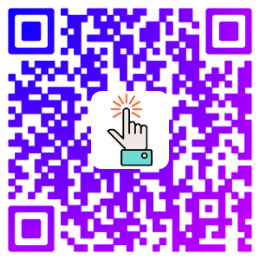 To subscribe or sign up, please click here or scan the QR code below.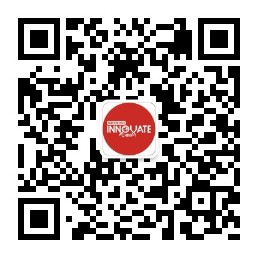 For more information, please visit our website, follow us on LinkedIn or WeChat (search: IC2022), or email the organizing team at innovatechina@ceibs.edu.