e-Banking in China's Greater Bay Area with GEMBA 2021's David Zuo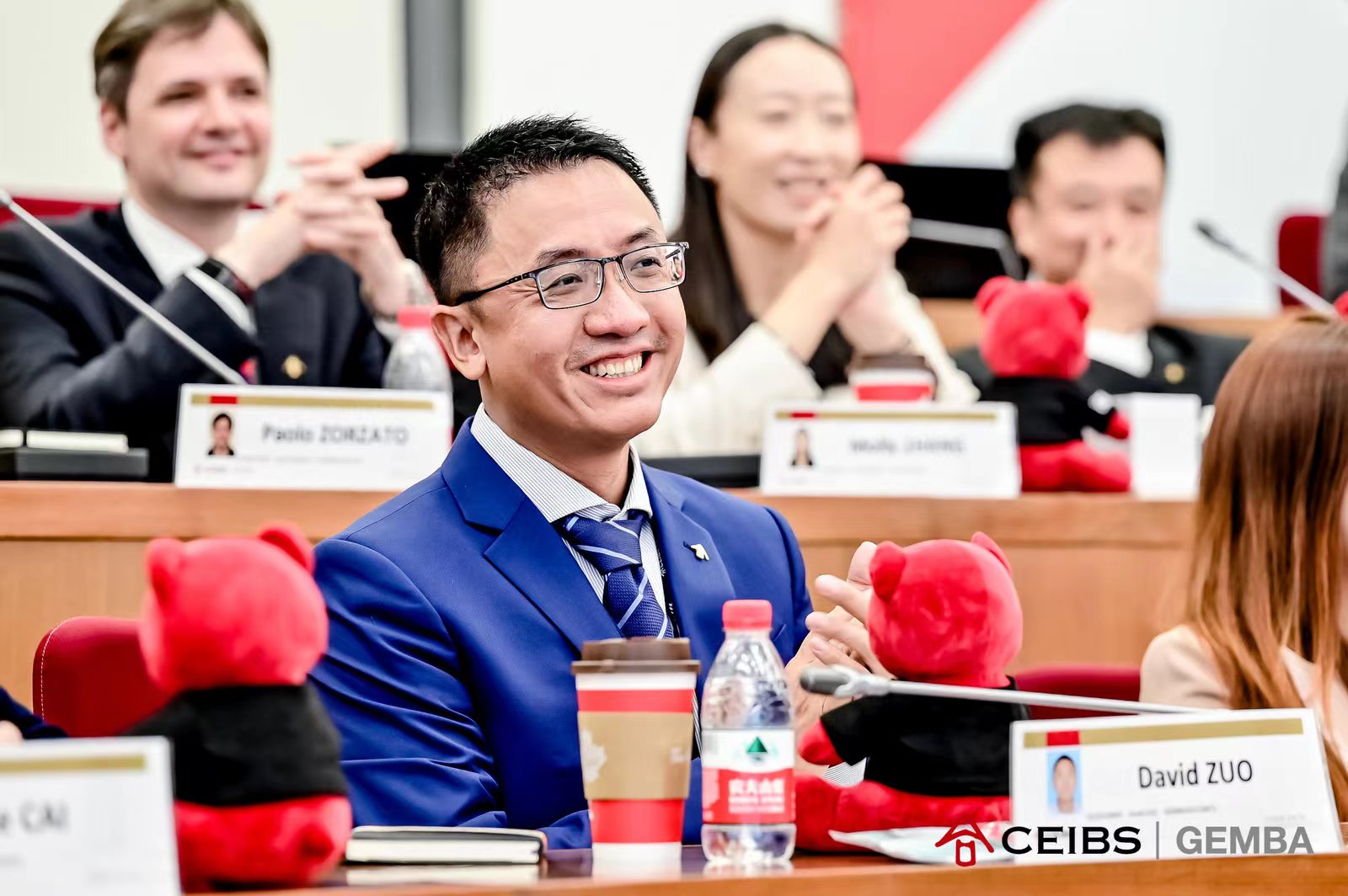 According to ePayLinks CEO and e-banking specialist David Zuo (GEMBA 2021), entrepreneurship is not just about enthusiasm or a dream, it is also about understanding local culture, the industry/market you're walking into and allocating resources.
Prior to getting into the payment business, David acquired a technical background. After studying computer sciences and working as a software developer in Canada, he developed an interest in finance which ultimately led him to the banking sector. David then spent five years with ATB Financial, a well-recognized Canadian financial institution as a system analyst.
A strong desire to do something new, however, led him on a winding entrepreneurial journey through mobile gaming, coffee and e-commerce. During his time as an entrepreneur, he saw many people succeed in starting their own businesses, but he also saw many fail.
"When we talk about entrepreneurship, it's not just about enthusiasm and dream – you also need to understand culture and the status quo of the industry/market you're walking into. You also need to utilise and integrate resources, including interpersonal relations, financial resources, and teams," David explains.
Doing business in one of China's most dynamic regions
Originally from China's Hubei province, David eventually returned to China and settled in Guangzhou almost ten years ago. Since then, he has experienced first-hand the attraction of the Guangdong-Hong Kong-Macao Greater Bay Area as a hot spot for business and investment.
"The favourable policies of the local government provides businesses with more freedom to innovate, and substantially encourages companies to expand in the region," David says.
The region's numerous ports also facilitate the free flow of goods and services, which require cross-border payments and transactions, he adds.
The future prospects of e-banking
David joined ePayLinks as CEO in 2022, overseeing the company's strategic planning and operations. Established in 1999, ePayLinks is a third-party retail and internet payment service provider, providing domestic and cross-border payment solutions for Chinese and international companies.
"In the next three to four years, e-banking will be required more than ever, as clients will be in greater need of more solutions, especially those providing better transaction charges, lower interest charges, and more streamlined procedures," he says.
Although Chinese digital payment platforms such as WeChat and Alipay have made payment easier and more convenient for individuals, transactions amongst businesses are more complicated.
"The business needs for e-banking are all there – it is all about what we can do," David says.
In addition, David foresees a promising future for digital currencies in business.
"We can see it over the last century – the US dollar became dominant, but as [...] more companies do business with China, the RMB will catch up and be as popular in the future […]. In old days, we used cash and traditional tools such as bank cards and cheques for payments, but in the future, the digital RMB will be even more popular."
Going for CEIBS Global EMBA – A pursuit of diversity and global connection
Looking to map the next move in his professional career path, David sought out a platform which would allow him to connect with other like-minded people. In the end, he joined the CEIBS Global EMBA programme to expand his network and get global exposure.
"As the top business school in Asia, there was no reason for me not to join. The programme has provided me an opportunity to share ideas and experience with people from different industries," he says.
"The experience so far has been amazing. Prior to enrolling at CEIBS, most people I dealt with were my clients or people from the same industry. But now I'm working with classmates from all walks of life with different understandings of the same topics," David explains, adding that diversity not only helps people understand each other, but also helps companies understand their clients.