CEIBS Global EMBA 2017: Where are they now?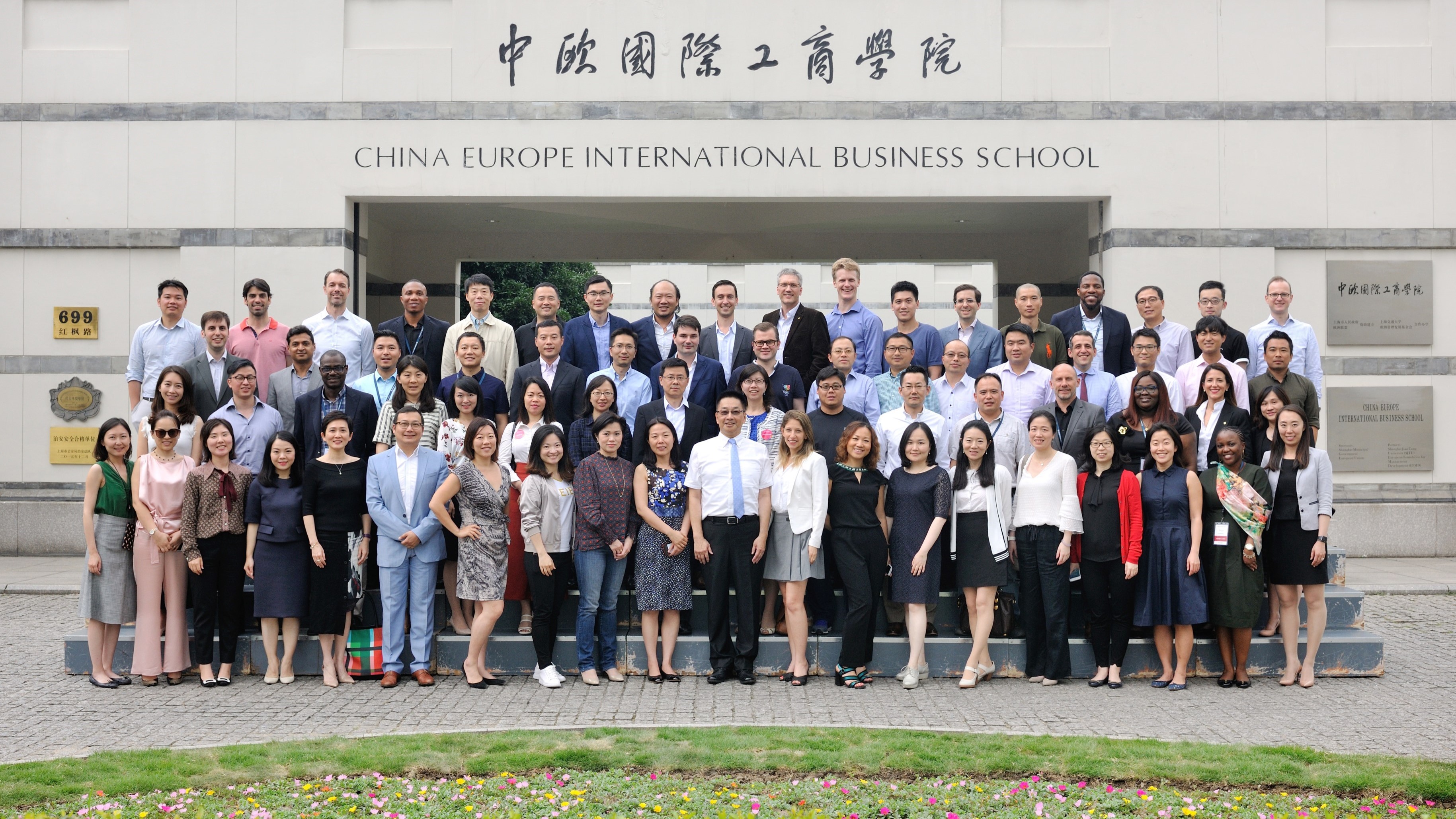 Five years is a long time in business, no matter what sector you're in. With the global pandemic, Brexit, the Trump Presidency, and the emergence of industry-changing technologies, the period from 2017-2022 has been even more dramatic than most.
But how have Global EMBA 2017 alumni been getting on since graduating? In a time of global transformation, what personal and professional journeys have they embarked upon? Equally importantly, where are they headed next?
We caught up with five former class members to ask them how things have changed for them since completing their studies at CEIBS, and what the future holds.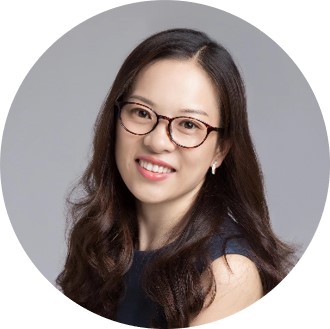 Shirley Shi
 VP of Finance and Operations for LVMH Fashion Group
Elevating the Luxury Market
Shirley was the VP of Finance at Carrefour China when she graduated from CEIBS. She has since moved to global luxury giant Louis Vuitton Moët Hennessy (LVMH), where she now leads the operations and finances of five fashion brands, including Celine, Loewe, Givenchy, Kenzo and Marc Jacobs, while also supporting numerous other brands within the group.
Shirley says that her understanding of leadership is what has changed the most since completing her Global EMBA studies.
"My time at CEIBS with the Global EMBA programme gave me a whole new outlook on leadership. Prior to joining CEIBS, I was more focused on how to lead; my studies allowed me to look at leadership in a more strategic manner, involving all stakeholders and recognising the needs of the whole project or organisational effort. I realised through the course that effective leadership requires you to think beyond the current task – it's like playing chess, you have to plan many moves ahead. The Global EMBA has allowed me to shift to this strategic leadership mindset."
In both daily work and on behalf of CEIBS, Shirley continues to put her experience and leadership talents to good use, as she mentors current EMBA and Global EMBA students. She urges her mentees to maintain a mindset of long-term self-improvement when applying to and studying at CEIBS. She tells them not to focus too much on how a Global EMBA qualification would improve their immediate career prospects, but to let the process help them become more responsible, adaptable, and capable leaders. With this mindset, she continues, the tangible results will inevitably come.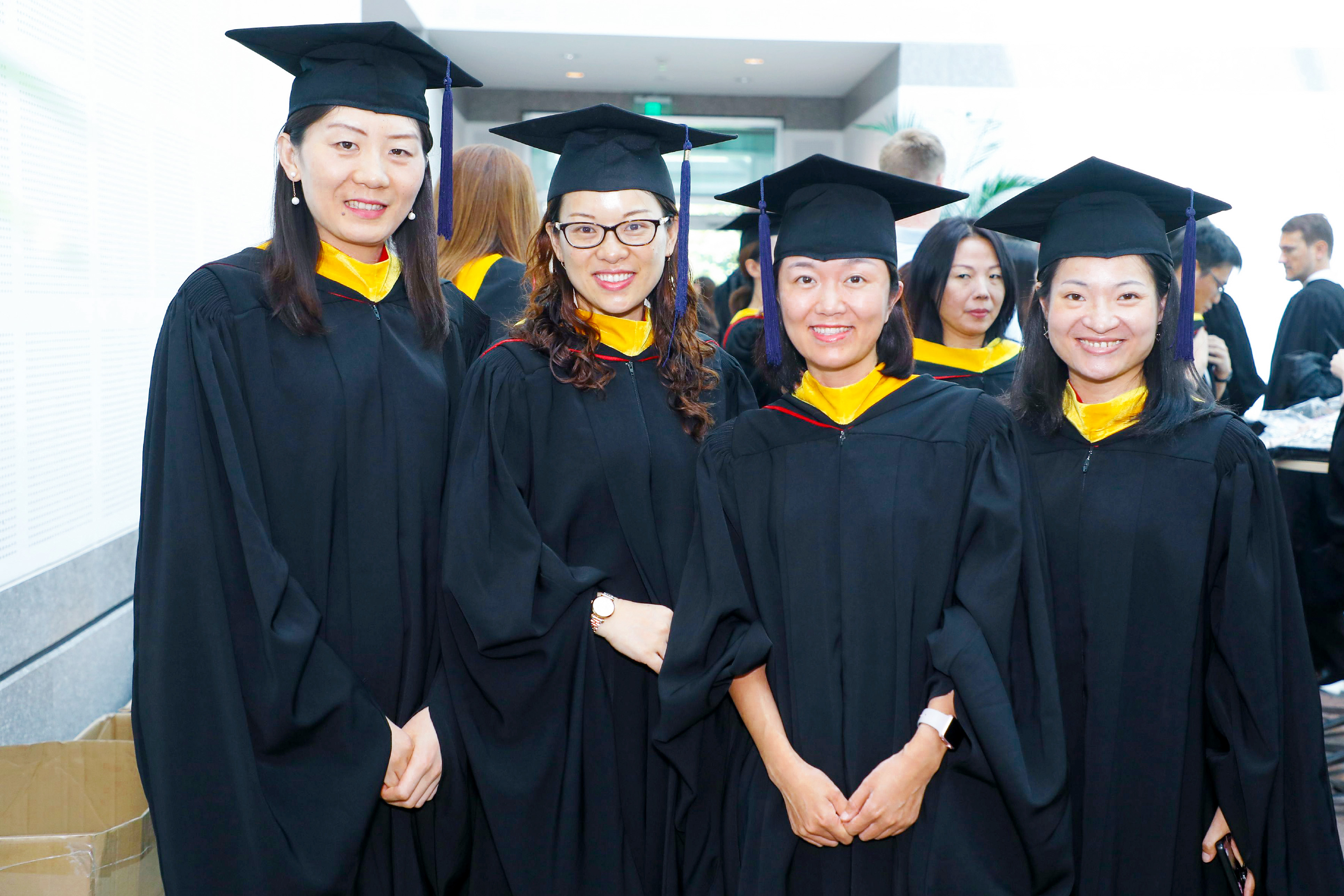 Looking ahead, Shirley aspires to manage a brand as a GM.
"I enjoy working closely with brand leaders across the LVMH group, and my next major goal is to take on direct leadership of a brand myself. I want to apply everything I've learned about leadership in my career and academic efforts into turning a brand's vision into reality."
Jean-Baptiste Siate
Managing Director of Ecobank DRC
Digitalisation ahead of customers' expectations
The first Togolese to join CEIBS, Jean-Baptiste is now responsible for Ecobank's operations in the Democratic Republic of Congo. This is one of the major affiliates of the pan-African Ecobank Group, which is headquartered in Lomé and has branches in Paris, and representation offices in Dubai, London and China. Jean-Baptiste's work at Ecobank dates back to 1991, and since then he has grown into a vital part of its executive leadership.
"One of the life-long impacts of my time at CEIBS is how it improved my leadership capabilities; my professors and classmates opened up my horizons in different ways about how to best to lead and manage people. I learned that winning your team's trust is essential. They will dare to venture into new opportunities, win new customers and even turn challenges into opportunities, if they know that their leaders have their back. I learned this at CEIBS, and I will always take it to heart."
Looking ahead, Jean-Baptiste is eager to play his part in Africa's inevitably fast-paced banking evolution – a key priority for Ecobank.
"It's no secret that the future is digital, and even more so in the banking sector in Africa. As smartphone capabilities continue to improve, your entire life can be managed through a single device and at the touch of a button, which means that our digital strategies must keep pace with this capability to meet customers' expectations. What excites us at Ecobank is to serve our customers and partners on our platform through integrations, and we're focused on supporting targeted opportunities that facilitate and promote financial inclusion. This perfectly represents how fluid and innovative the banking climate has become, and the need to be flexible to make the most out of it without derogating from the regulations."
Steven Yu
 Senior Partner at Hiways Law Firm
Training the next generation of lawyers
Steven has been a part of Hiways' senior leadership for over 10 years, and has overseen vital elements of the firm's expansion both domestically and internationally. Hiways is one of China's most well-known and respected limited liability partnership law firms, with over 120 partners and hundreds of practicing associates. The firm also places high value on taking on and training new and younger lawyers to help them build their careers and legal prowess quickly but methodically. He was elected as the first President of Hiways Academy in 2019, focusing on training the next generation of lawyers for the firm and the industry.
Through interactions with his Global EMBA professors and classmates, Steven found himself better able to apply lessons of other industries to his own company. While studying, he created a 'firm development index' for Hiways, which tracks the firm's development holistically to better grow and support its strategic exploration.
"The firm development index was something that no other Chinese law firm has ever tried before. When you learn vital business practices from others, it is important to understand how they can apply to your own company and industry. I loved the fact that this sense of practical thinking and real-world relevance was part of everything we did during the Global EMBA programme. I have learned so much from viewpoints and experiences that go far beyond my own profession."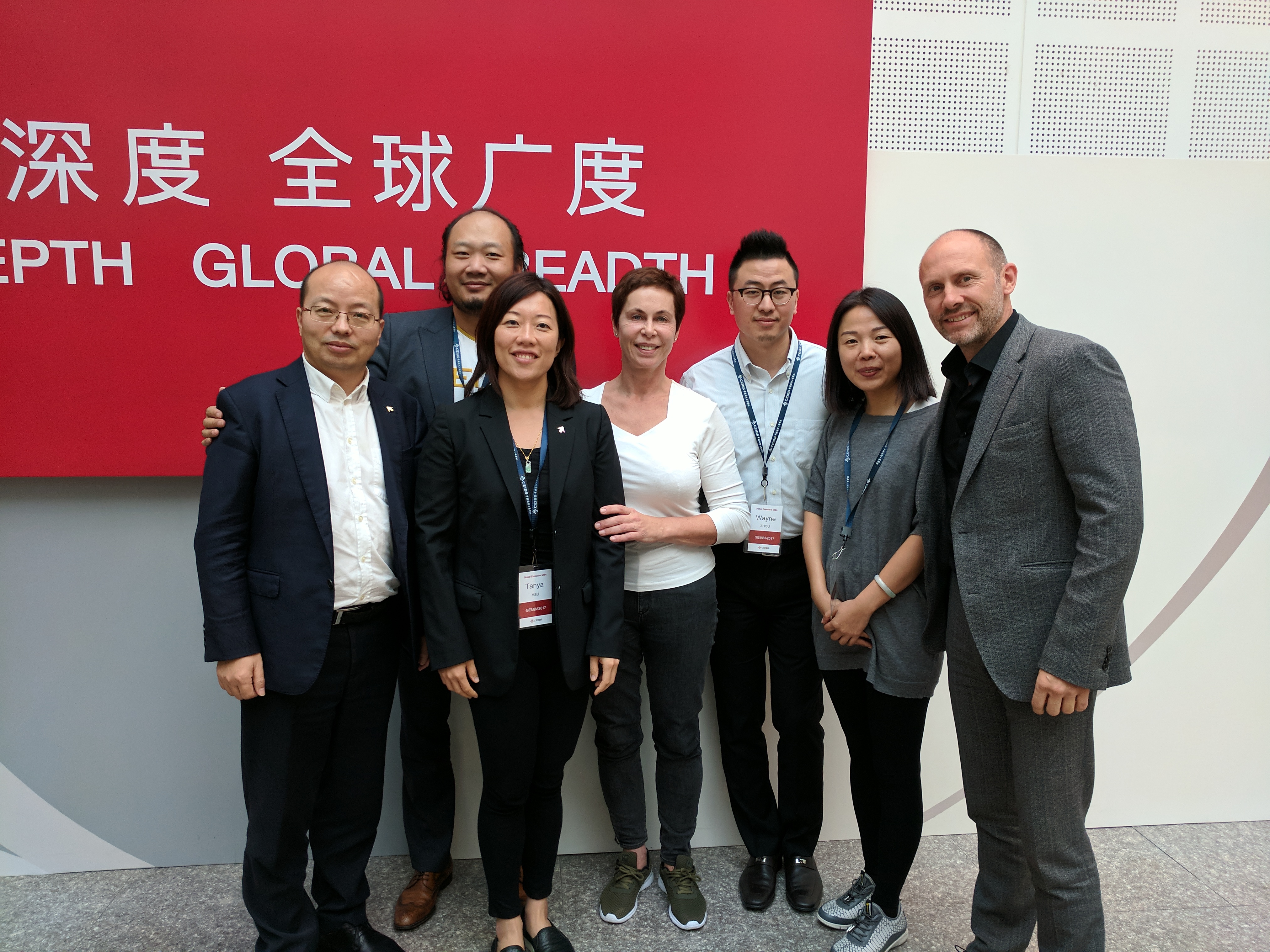 Even though the ongoing impact of COVID-19 has disrupted Hiways' development plans, the firm still has expansion on its mind.
"Internationalisation is a key element of our growth plans. The pandemic has put a lot of our plans on hold, but we've carefully assessed our options for target areas and regions during this time. We're looking to open a new office in Europe and another in Asia-Pacific, both of which present exciting new opportunities and we're keen to export Hiways' services to these regions."
Meirav Shacked
 Executive Vice President of Shopping.io
Bringing cryptocurrencies to mass consumers
Israeli-born Meirav created her own startup in China during her studies at CEIBS, only for the pandemic to sadly intervene. After relocating to Cyprus, she joined the startup company Shopping.io, which has grown from five members to over 35 in less than a year.
Shopping.io is an ecommerce platform that allows everyday consumers to make purchases on major retail sites like Amazon, e-Bay and Walmart with over 200 different cryptocurrencies. This puts the company at the forefront of bringing crypto into regular consumer channels at scale.
"I was hired as Chief Marketing Officer, but our CEO saw that I was also well placed to manage operational aspects of the company as well. I put this down to what I learned at CEIBS. My understanding of what a fast-growing company needs to maintain its own momentum and mature intelligently is a direct result the programme. Global EMBA has taught me how to manage teams from all over the world, and our Shopping.io family extends from Cyprus to the US, Denmark, India, France, Israel and beyond!"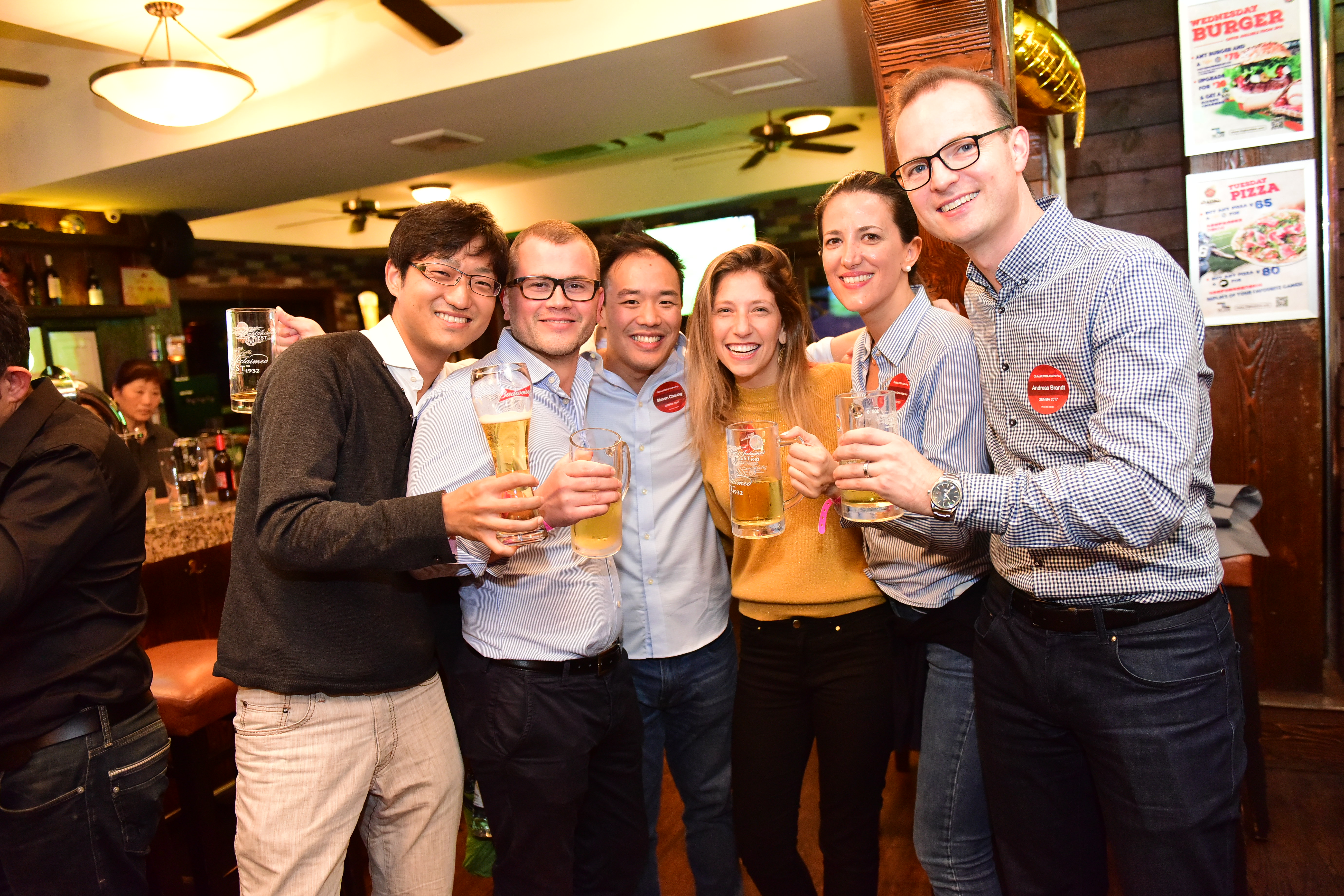 The future looks bright for both Meirav's company and its industry, as cryptocurrencies become more familiar and more accessible.
"It's an incredibly exciting time for Shopping.io, and crypto in general. We're bringing a lot of people to Cyprus, and my team-building workshop is heavily influenced by the Global EMBA leadership module. You can get to know people by understanding their psychology – what they need, what motivates and challenges them. We are telling the story of the company through its people. We're also building a simpler marketplace and payments processor to make our shopping experience more seamless with an ever-expanding range of supported cryptocurrencies. We are even being approached by investors now, which is a great milestone!"
James Zhang
Director of Top Advance Technology and Founder of MetaJoy Ark
Jumping into new waters
James has a longstanding commitment to his family business, Top Advance Technology, a major manufacturer of materials that operates an industrial park in Jiangsu Province. However, soon after graduating in late 2019, James found himself in a position to make a radical change.
"When COVID-19 hit, I pivoted 90% of my business from construction materials manufacturing to PPE procurement – masks, medical gowns and other protective wear. I felt that my time at CEIBS was essential to my successful transition. Global EMBA has taught me how to get things done. I could pivot from my background as a factory owner to trading globally with different organisations. The support and connections of the wider CEIBS alumni network was an equally important factor, as it gave me the confidence to jump into a whole new world at a very fluid time globally."
Not content with just reinventing himself professionally, James is making the transition once again into cryptocurrency mining and NFTs (Non-Fungible Tokens) with his recently founded company MetaJoy Ark. While China's regulatory landscape for these digital sectors is unpredictable, it's still an industry with vast growth potential.
"There remains a lot of uncertainty about NFTs due to high-profile incidents of rampant speculation and scamming in the US and elsewhere. This is why we're approaching it from a very sustainable, stable and ethical mindset. We work directly with artists and use NFTs to connect them with their potential audience in a way that benefits everyone. It's a fertile sector and it could be a great way to help people from all walks of life appreciate arts in a deeper way."
Different pathways, different prospects, same outlook: The post-Global EMBA mindset
From the accounts of our Global EMBA 2017 alumni, it is clear that their CEIBS experience and its impact on their post-Global EMBA careers have several things in common.
Confidence to tackle new ventures: Whether it's cryptocurrencies or PPE, emerging tech or new fields and operational models, taking on new professional and personal challenges is not easy. However, at a time of rapid global change, our graduates have adapted, and boldly sought out new ventures with confidence to see them through.
A broader mindset: Each of the graduates spoke of how the Global EMBA experience had broadened their understanding and appreciation of business. The solid grasp of all business fundamentals, combined with an in-depth understanding of how different functions fit together, has allowed them to look beyond past experiences. Armed with this knowledge, they've been able to seek out new solutions and approaches to their respective business challenges.
Cross-industry best practices: Having classmates and professors with such a variety of professional backgrounds clearly had an impact on all the Global EMBA 2017 alumni. In some, it led to career transitions, in others, a determination to apply lessons from other industries to their own.
Stronger leadership capabilities: Stronger self-confidence often translates into more trust from others. The Global EMBA programme aims to instil empathetic and responsible leadership in all its students, but in a manner that prompts them to continually hone and refine their practices. These alumni view leadership not as a static approach, but as a practice built on interpersonal relationships, trust and sensitivity.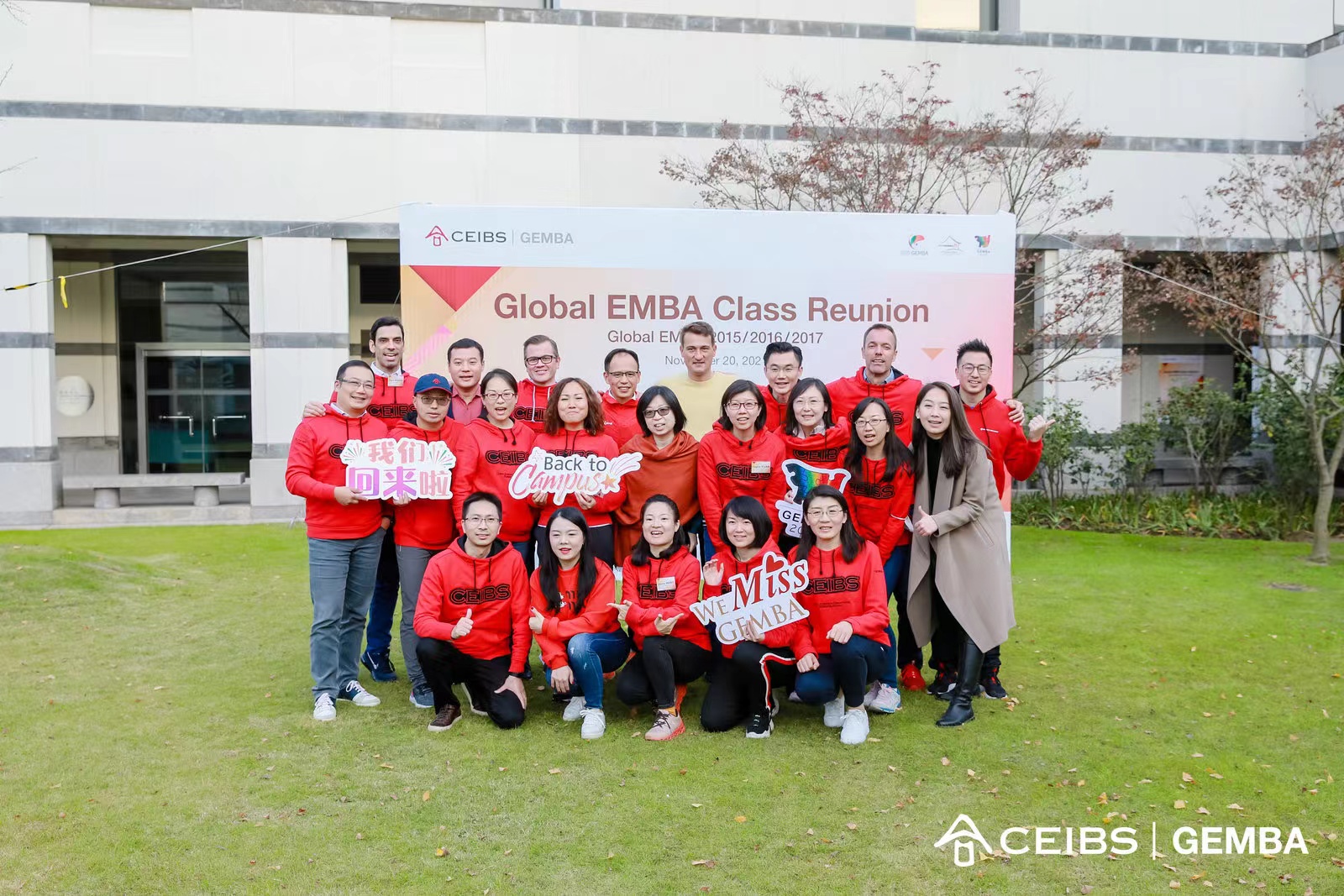 We leave you with some parting words from James Zhang, who rightly reminds us to view learning as lifelong pursuit.
"Don't think of graduating from the Global EMBA as the end point of your learning – it's actually the beginning. Upon graduation, you will be better able to put all your knowledge, business concepts and connections to good use. You will have the time to absorb everything you've learned, and chart the right path for your future. The new start, the 'new you' isn't when you enter CEIBS, but when you leave as a graduate."
Editor:
Effy He and Michael Thede