Expanded Vision: How COVID accelerated China's Global Outlook
While it undoubtedly turned the global economy upside down in 2020, the COVID-19 pandemic also opened up plenty of new opportunities for businesses. Which problems will Chinese company executives prioritise regarding the new economic realities of 2021? What changes are Chinese companies already making to their local, regional and global outlook? How can business leaders steer their organisations to stand out from the competition?
Two students of the Global EMBA 2020 class – Wang Chao and Su Yuexing – consider all these crucial questions and more, during one-on-one interviews with their respective CEIBS alumni referees.
Establishing a Business Ecosystem that Seeks Development with External Resources
Before going into the logistics industry, Global EMBA 2020 student Wang Chao worked for well-known, foreign-funded consulting firms like McKinsey and IBM. In 2015, he reinvented himself professionally, entering the logistics industry where he quickly rose to become CTO of SF Freight BU, SF Express Group in 2018.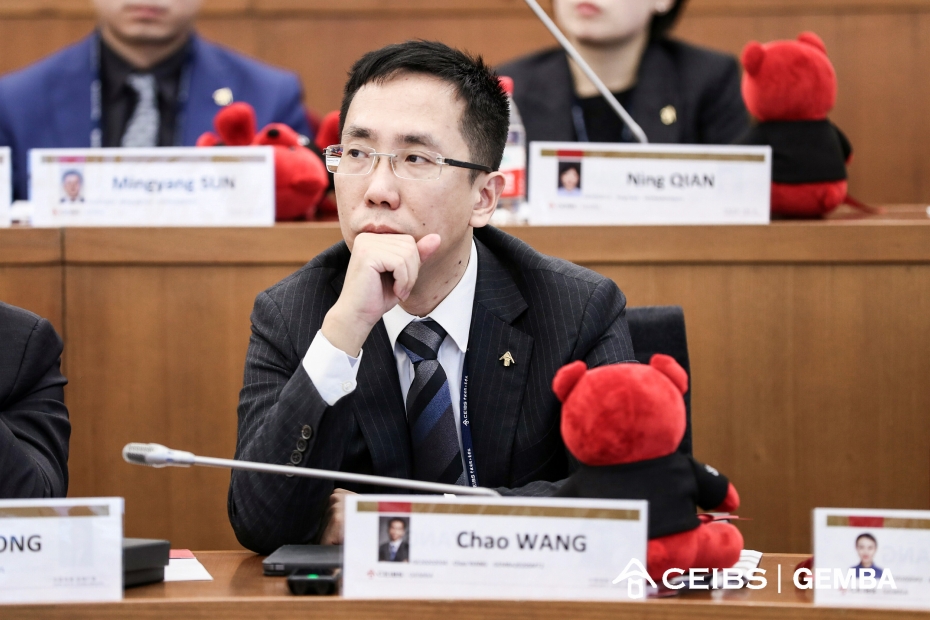 Wang Chao seized the opportunity to make the right choice at the right time. He says: "The logistics industry in China has been soaring in recent years, especially in market segments driven by e-commerce and supply chain innovations. However, compared with industries such as finance, logistics is rather labour-intensive, which gives ample room for market players to optimise their operations. From a personal development perspective, entering this industry gave my career a significant boost."
While Wang Chao used to work as an external consultant to different companies, he now finds it incredibly rewarding to oversee front-line operations for a single organisation. Nevertheless, he had to grapple with a raft of challenges that inevitably come from taking on a new role within an unfamiliar industry.
"Multinationals put a high value on process framework and methodology, while domestic private companies pay more attention to their business performance in the belief that development is of overriding importance."
He believes that to flourish in China's vast consumer market, the first step that local companies across a broad spectrum of industries need to take is to scale up and acquire greater market share. This requires them to respond quickly to market changes and adopt an appropriate growth strategy that's flexible enough to cope with such changes.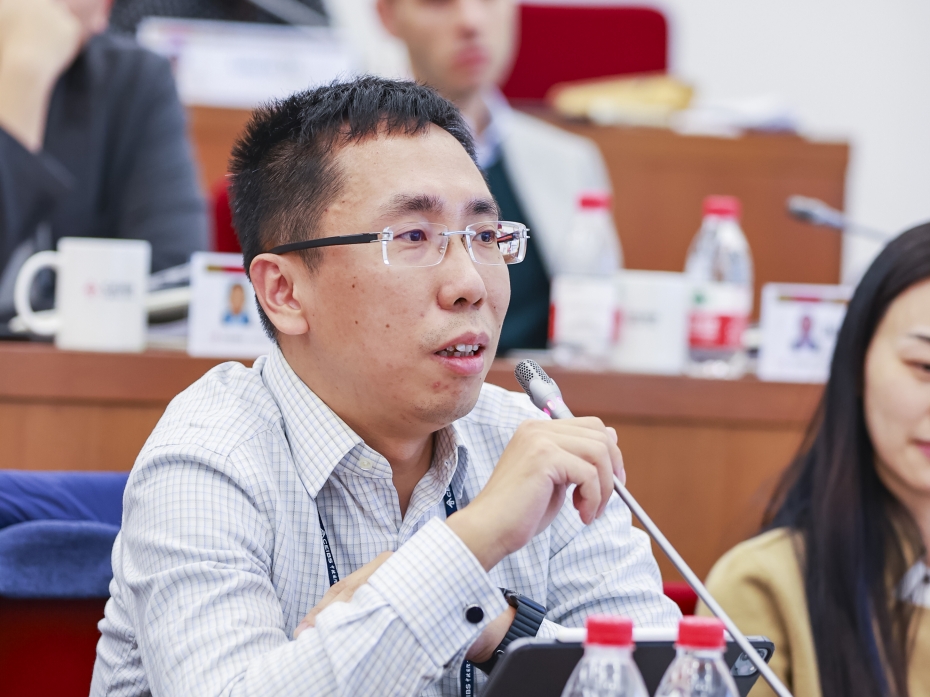 Clearly, it takes more than technical expertise to be a CTO.
After joining SF Express, Wang Chao took charge of a newly developed business -  SF Freight, a fast-growing and second largest business unit under SF Express Group. One of the keys to its ongoing success in this area is its harnessing of big data, algorithms and analytics to optimise the entire logistical network's resources. SF Freight now works closely with external strategic partners to gain access to the most appropriate data and technologies that complement its existing strengths. For Wang Chao, a more comprehensive, strategic and cross-functional perspective is essential to addressing this challenge.
"As a market leader in China's logistics industry, SF Freight is up for the challenge of creating a smarter industrial network with partners across the industrial chain. We aim to promote comprehensive upgrades in this area, and shape industry standards on a global scale."
Although the pandemic wrought havoc on operations across the world, it also presented Chinese companies with an opportunity to "pull ahead of overseas competitors". Previously, the international market depended heavily on a global logistics setup that was at once extremely complex and worryingly fragile. The outbreak and rapid spread of COVID-19 showed just how fragile this setup truly was, as factories and supply chains shutdown all over the world. Again, this has been seen as an opportunity as much as a problem by leading companies in China and globally.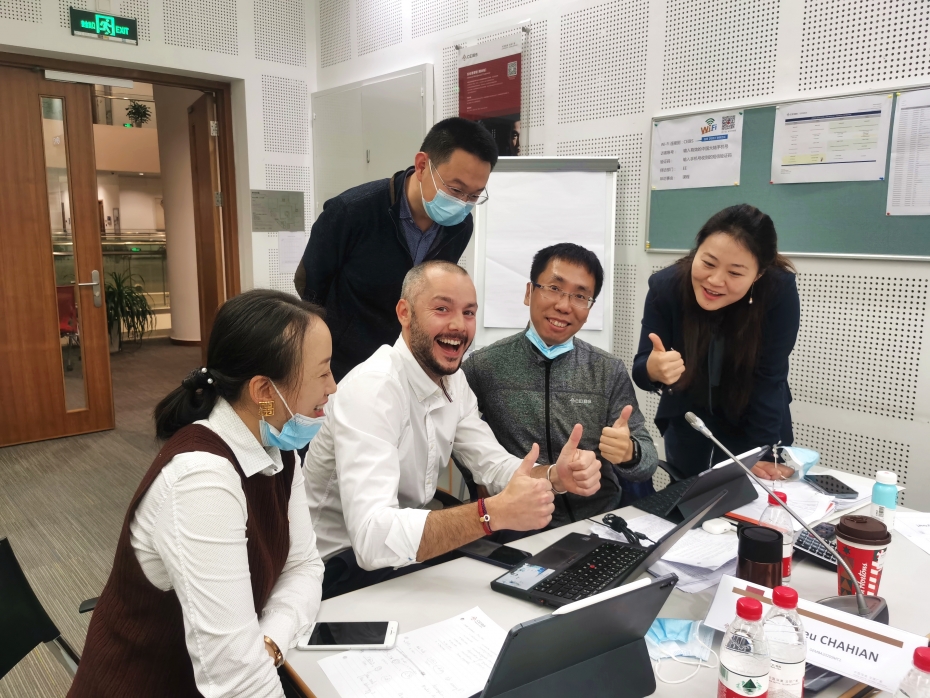 In the past few years, the hyper growth experienced in the domestic market has driven Chinese logistic companies like SF Freight to significantly improve their capacity and customer service level – particularly in the wake of COVID.  Expanding to cross-border business could be a natural next step. 
"When going global, Chinese companies still have plenty of sizeable hurdles to overcome." as Wang Chao says, "To expand its global reach, any company's leadership needs to understand more about the emerging trends of our global economy and geopolitical environment, while also devoting the time and resources to understand local policies, culture and resources, and to build and maintain sustainable relationships with the local partners."
Ultimately, Wang Chao believes that Chinese companies that focus too intently on the domestic market will quickly find themselves starved of global talent. Accordingly, in 2019 he decided to focus on how he could best "systematically pick up the professional skills that company executives really need in a global economy". Fortunately, he found the support he needed in Eddie Huang, currently CSO of SF Express Group.
Eddie is a CEIBS alumnus of the MBA 1999 class. The MBA experience gave him a head-start on business management. He recommended Wang Chao for the CEIBS Global EMBA, because he believed that in the complex and volatile business world, the education he himself received fell short of what a company expects from its senior executives. Today, an outstanding executive should be able to demonstrate not only professional competence, but also a range of sophisticated qualities and skills, including high EQ (Emotional Quotient, otherwise known as Emotional Intelligence).
"Given the size of domestic consumer market in China and its bounce-back in the post-Covid era, the development of Chinese enterprises remains promising. The current business landscape asks Chinese managers to take a more comprehensive and diversified approach to management. It's important to leverage the increasingly mature capital market and employ a variety of management tools. This is a test of any business leader's vision, competencies and whether he or she can run the company and even the industry ecosystem well. The reason why Eddie recommended the CEIBS Global EMBA to me is because it is a demanding programme that brings together students and professors with diverse backgrounds. This is exactly the learning environment that a successful manager needs to prepare themselves to face the ever-changing global market."
Wang Chao considered opting for a programme in Shenzhen, but Eddie's words convinced him to go with CEIBS in Shanghai. "Rather than picking up an EMBA programme just for the sake of geographic convenience, I hoped that two years of systematic and rigorous study would boost my competences."
After going through the opening residency module, Wang Chao was deeply impressed by the elaborate curriculum design, heuristic teaching method adopted by professors, and his classmates' diverse viewpoints that spurred his creative thinking.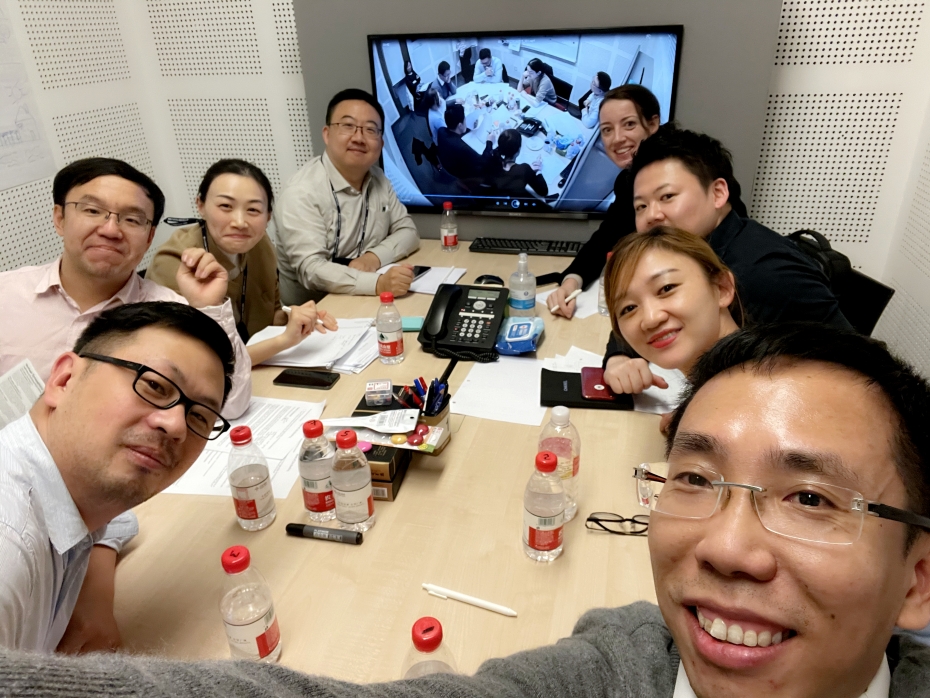 How Private Companies can Achieve Global Reach, Step by Step?
In 2019, Su Yuexing, a Global EMBA 2020 student, went through a major career change, from a sponsor in an investment bank to VP of a pharmaceutical R&D services leader, Pharmaron, where he is responsible for overseeing business related to foreign investment. Similar to Wang Chao, since graduation his career involved providing professional financial and consulting services to foreign companies. However, changes and challenges come side by side in one's career transition, especially when Yuexing turned to a new industry and attained a more senior role. Reflecting on his last 18 years of work experience, he felt that it was time to "upgrade his knowledge structure".
"It's very demanding to pivot from investment banking to bio-pharmaceutical investment. First of all, I needed to continue to learn the latest pharmaceutical knowledge while also understanding the overall development and emerging trends of the industry. Secondly, the switch has driven me to change my mindset from only looking at the company from a single angle to multiple perspectives, including strategy, marketing, organisational structure, operation management, etc. The acquisition of industry knowledge can be achieved through study or continuous accumulation on the job, but the learning of broader subject topics like business strategies and different operational aspects takes a more systematic learning approach!"
Thanks to its easy access to armies of capable engineers, the Chinese Government's ongoing strategy to attract overseas top talent, and a slew of helpful policies and regulations designed to spur innovation, China's biopharmaceutical industry has been gathering momentum in recent years. Capital and talent are pouring into the industry as COVID-19 thrust it into spotlight and brought it new opportunities.
Pharmaron is a leading Chinese biopharmaceutical R&D service provider, and is also well known as a Contract Research Organisation (CRO), working closely with pharmaceutical and research institutions around the world. From the start, Pharmaron's development strategy has been "China based, serving the world". Pharmaron currently runs 16 research facilities in China, the US and UK, and employs over 11,000 people.
There are plenty of business challenges to address and overcome, as the pandemic is by no means over. However, Su Yuexing is still very optimistic about the bio-pharmaceutical industry's prospects, despite the current uncertainties involved in global politics and economics.
"The leading Chinese CRO won various competitive advantages through the improvement of quality, service and talents. We are now fully prepared to provide outstanding services to domestic and overseas market alike. The pandemic, to some extent, showcased Chinese pharmaceuticals' advantages and their significance to the global industrial supply chain. In the first half of 2020, while overseas R&D facilities were closed due to the outbreak, our facilities in China continued to operate as usual. International biomedical companies learnt the lesson and now continue to work closely with Chinese CRO. Chinese companies are becoming a force to be reckoned with in the global industry."
Deciding how to make the best use of these opportunities while increasing their organisation's global footprint are at the top of Pharmaron executives' list of strategic priorities. Meanwhile, the organisation continues to put great emphasis on ensuring that their own managers achieve and maintain global vision.
Unlike the logistics industry, which is rooted in the Chinese market, China's biopharmaceuticals still depend heavily on overseas cooperation regarding the integration of cutting-edge technology, which raises the bar for business management.
"It is challenging for us to manage our own branches globally in a cross-cultural context. We have been exploring how to put domestic and overseas teams in sync so as to provide better quality services."
According to Su Yuexing, the concept of CRO arose in Western countries in 1970s, and its history is full of M&A. Chinese CROs are now very active in M&A on a global scale, but the cultural integration and global resources coordination involved could be very challenging. To make it a success, management needs to have a firm grasp of many different fields, including human resources, IT, finance, and business and customer relations. Managers also need to be able to dig more deeply into linguistic, cultural, political and legal nuances when the situation calls for it.
The services delivered by Chinese biopharmaceutical companies also gained world recognition during the pandemic. "Though overseas supply chain facilities shut down due to COVID-19, Chinese companies demonstrated their capabilities to provide long-term quality services for the global industry chain."
The multicultural environment poses a further challenge to Su Yuexing in terms of management competencies. This is why Gilbert Li, CFO of Pharmaron and a Global EMBA 2010 alumnus, recommended the programme to him. "When you study with international peers, your exposure to culture shock allows you to better understand and deal with problems in cross-cultural management practices. It is also beneficial for a manager to develop a global vision and more flexible strategic thinking."
"Company executives need to change their perspective quickly to adapt to the uncertainty brought on by the pandemic. The Global EMBA provides you with an opportunity to push aside daily routines, reflect on your experience in a great academic atmosphere, which will help participants to think differently and inspire them through communication with their classmates." Gilbert continued.
Su Yuexing got to know the essence and detail of the Global EMBA programme via Gilbert's recommendation and introduction. After passing the entrance exam, he became part of the GEMBA class 2020.
"It's a unique cohort, as plenty of prospective students did ponder whether they should start an EMBA journey under such trying circumstances. But for me, this is a decision that serves my long-term career goals and planning, and it mirrors my confidence in the overall development and direction of China's economy."
Once starting the Global EMBA, Su Yuexing not only acquired business expertise and global mindset from his professors, he also found the interactions with classmates coming from all walks of life far more rewarding than he had expected.
"The Global EMBA class itself places you in a stimulating, ever-changing global environment, where you can better understand how to deal with global business more flexibly as a manager of a Chinese company."
New Challenges, New Opportunities – Evolving a More Global Mindset
The accounts presented by Wang Chao and Su Yuexing regarding their reasons for taking on a Global EMBA offer important insights into the wider mentality of leading Chinese companies. Their concerns echo those of Chinese private companies' senior executives about how they can better understand, compete and prosper in a rapidly changing global business environment. These interviews demonstrate that Chinese private companies, whether operating locally or globally, are seeking to stand out from the competition by working with partners in establishing industry ecosystems. By moving beyond geographical and cultural boundaries toward the global stage, Chinese private companies are shaping up to be the next generation of truly global business entities.