Lifelong Learning means you're always growing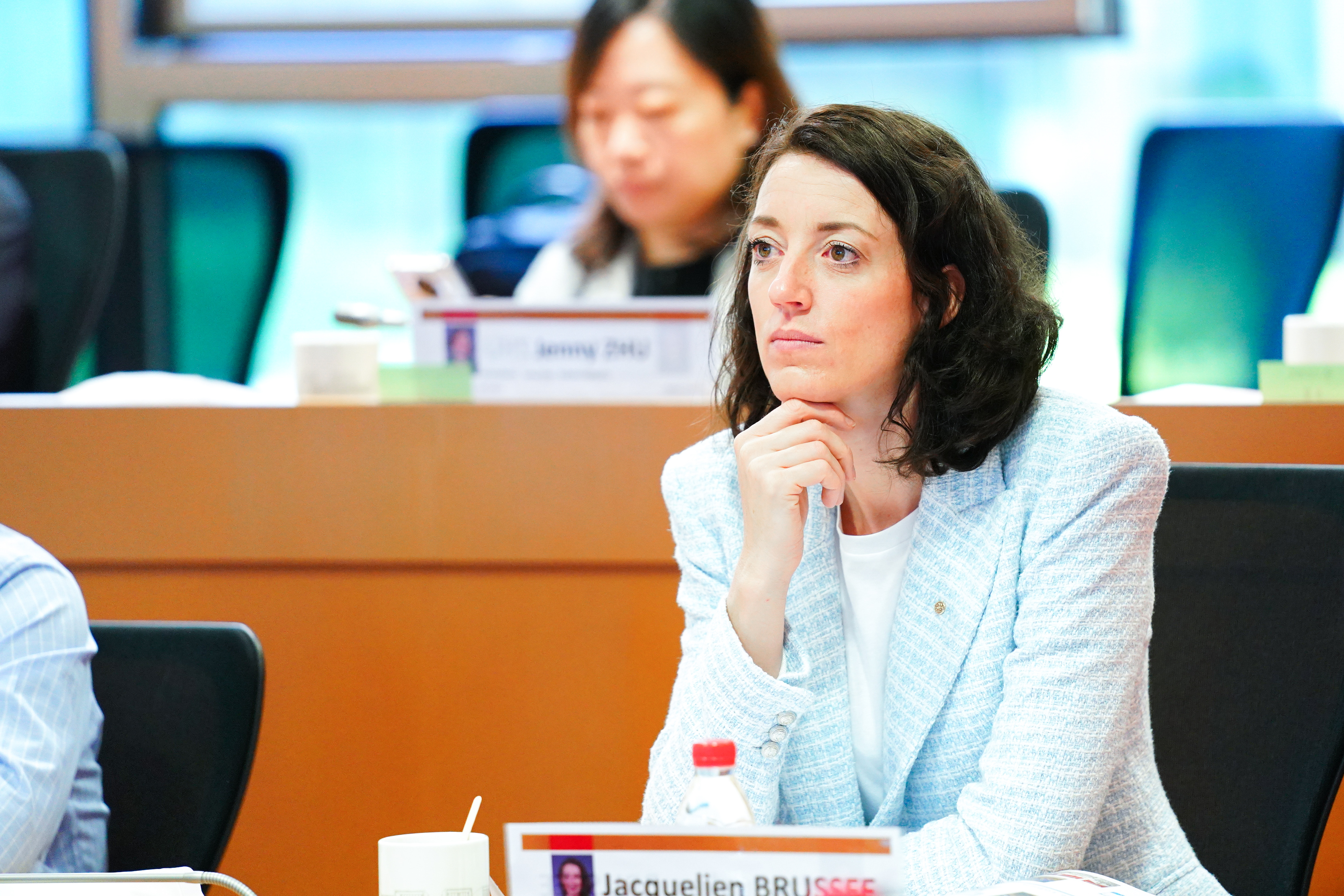 In addition to being a current member of the CEIBS Global EMBA 2020 cohort, Jacquelien Postigo Brussee is a mother of two, and recently became the very first China CEO of the international design-led creative company Jones Knowles Ritchie (JKR). Balancing these three spheres of commitment might seem like a tough juggling act to maintain, but for Jacquelien it is a way of life that encourages her to grow, personally, professionally, and intellectually.
Seeking and leading new growth at JKR China
Jacquelien only recently made the move from a leading global brand consultancy to the top role at JKR's Shanghai-based operations, which were established in 2015. Since arriving in China, JKR has worked with major global players in the fast-moving consumer goods (FMCG) space, including Mars, Nestle, ABInBev, Wrigley and Bright Dairy.
Jacquelien's vision for JKR in China is the same as one she has for herself: continuous, meaningful growth.
"With an amazing talented team, we have set a clear focus for the coming year. We are investing to grow our team, to deepen and broaden our relationships with our existing clients and to expand both our Chinese and international clients," Jacquelien says. "A particular interest of mine is to look into our ventures model that has been successful overseas as an addition to our growth in China. I am personally very passionate about working with innovative start-ups. China, with its spirit of innovation and openness to experimentation, is definitely the place to embrace this kind of strategy. I can't wait to get started."
A penchant for change – Learning amidst crises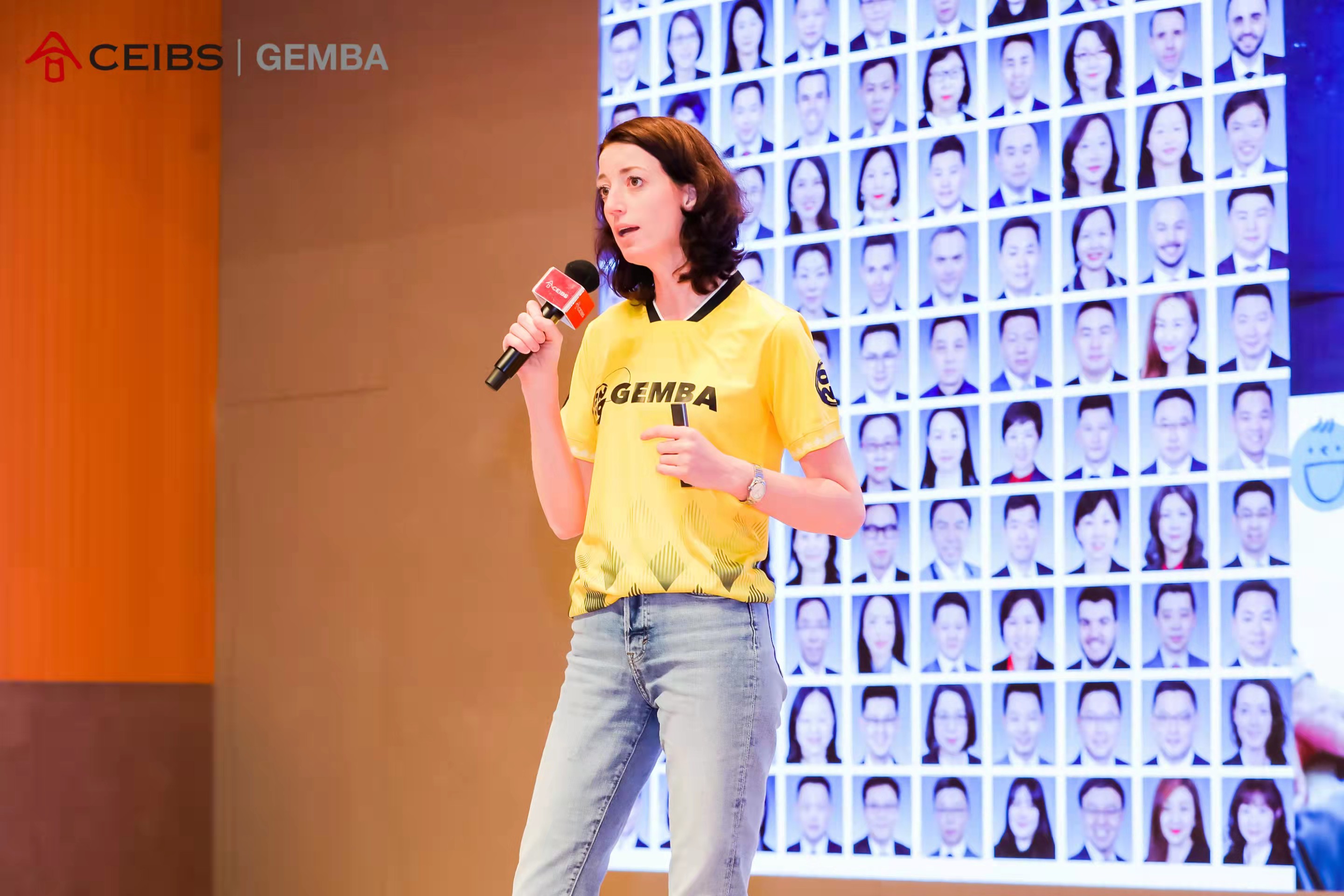 Jacquelien's time with CEIBS started in 2020, a year of unprecedented disruption and difficulty. Challenges, however, are nothing new to her. Part of her personal philosophy is that learning is often more valuable when it is done under challenging conditions. This was something she experienced during her last major academic endeavour – an MBA at Anglia Ruskin University Cambridge in 2007-2009. This was also a period that straddled another calamitous, world-changing event.
"When the world changes, I feel the need to change, too," she says. "When everything is in flux, I believe that's a good time to change up your way of thinking, to review your approach to business, leadership, your industry, everything."
The backdrop of the ongoing pandemic has certainly provided food for thought on how things are changing in the business environment, consumer habits and myriad other factors that impact JKR's evolving strategy. For Jacquelien, a chief source of value of studying at CEIBS now, alongside her biggest career move to date, is that she can frequently consult with her peers on what is occurring across industries and use their insights to inform her approach to any number of business challenges.
"My classmates are incredible. Not only are they knowledgeable and experienced, they always are open to act as a sounding board for new ideas and considerations. They have been invaluable in helping me refine a number of business provocations," Jacquelien says. "Business is fast paced today, and it's often hard to find the time, and willing ears, to talk through what you're trying to do. I can reach out to my peers and they invariably have the right nugget of wisdom, or even just the right questions, to elevate my thinking."
Creating the right conditions for effective learning
Accustomed to leadership, Jacquelien notes that it can often get lonely when it comes to making decisions with organisation-wide ramifications. With modern business demanding fast, decisive decision-making and strategy implementation, today's top executives must be more self-reliant than ever before. However, this does not eliminate the need for collaboration and consultation with other leaders. If anything, it makes such connections even more important.
"Leadership can be lonely. That's a big part of why I wanted to join CEIBS – to be a leader amongst leaders, to consult with and learn from the best leaders, most sitting in the C-suite, from across the world. The programme has entirely succeeded in creating an intellectual environment that is also fun and sociable," Jacquelien says. "There's no business rivalry, none of us are dependent on one another for our jobs or career advancement. None of us are anxious about expressing a 'wrong' opinion that doesn't fit with our company's position. It's a secure place to experiment, explore ideas and speak openly on what really matters in business."
Another integral part of creating an open, engaging learning environment of this nature is, of course, the faculty members who structure and guide the learning journey. Their focus, Jacquelien says, is on finding the best way to shape modules to the needs of the students, creating a scenario where everyone is learning from one another.
"Classes are a dialogue, not a non-stop, theoretical delivery from the professor. Everyone is willing to contribute, and our professors always know how best to channel our energy, shaping the discussion and making each module as valuable as possible," she adds. "They don't just unload knowledge on us without context. They use the combined experience of everyone in the room and draw out the most relevant elements to everyone's benefit."
Lifelong learning is a necessity for any leader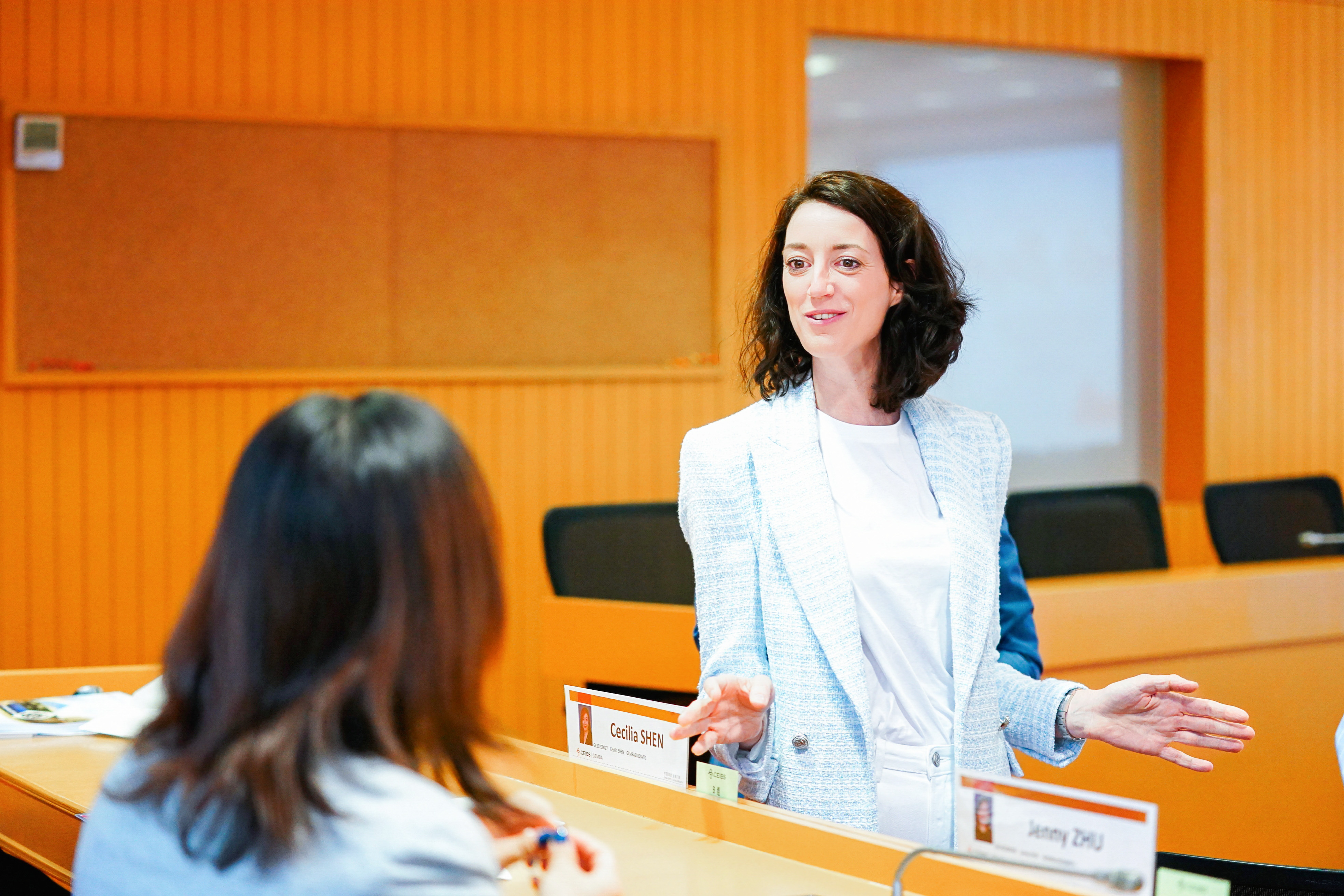 As she considers the next steps for JKR China, Jacquelien aims to maintain the same spirit of open-minded knowledge sharing and experimentation encountered during her studies at CEIBS. She says that her peers and professors remain a constant source of inspiration to her, and continue to provide invaluable insight from different industry segments, which benefit the development of new directions and initiatives for the company.
"Being part of something like CEIBS, it's not something you can put a price on," Jacquelien says. "I'm at a transformational moment in my own career, and it has been reassuring and helpful in equal measure to have so many talented and experienced friends in the programme to consult with. It makes you feel like you're backed by something bigger than yourself."
As a final thought, Jacquelien urges anyone considering an EMBA or similar academic undertaking to not be put off by the thought of adding another major commitment to their lives at a time when the world is less predictable than usual. Her advice is to embrace learning at every opportunity, and that working more systematic, formal learning into your life can offer benefits that extend far beyond the initial gain in skills or knowledge itself.
"Nobody wants to overload themselves, and risk doing three things badly rather than one or two things well. But you can invest your time in learning and grow your career at the same time," she says. "You can do this while being a parent. It's not a zero-sum game where one area suffers to make way for something new. It's important to me for my children to see that I'm still learning, because I want them to understand that learning is a lifelong commitment."
We wish Jacquelien the very best of luck in her new position as China CEO of JKR, and look forward to witnessing its exciting innovations and growth under her leadership.
Writer | Tom Murray
Editors | Marcel Austin-Martin and Michael Thede