Faculty & Research
---
Knowledge creation on China, from proven China experts.

Faculty & Research
---
Knowledge creation on China, from proven China experts.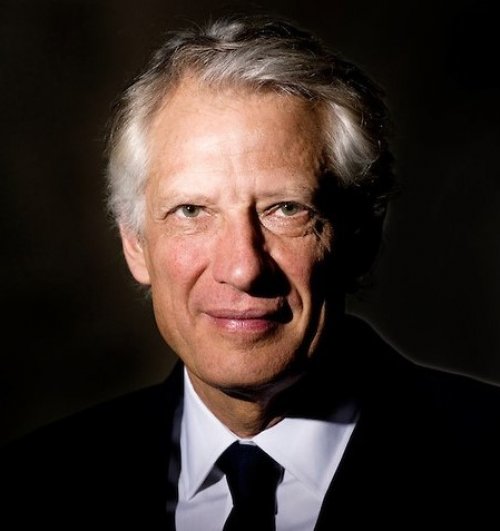 de Villepin, Dominique
Distinguished Professor, CEIBS
Mr. Dominique de Villepin is Distinguished Professor at CEIBS. A well-known French diplomat, stateman and writer, he is a former Foreign Affairs Minister (2002-2004), Interior Minister (2004-2005) and Prime Minister (2005-2007) of France.

Prof. de Villepin was born in Morocco in 1953 and grew up abroad, in Venezuela and the U.S. among other places, before moving to France in 1968. He is a graduate of l'Institut d'Etude Politique (Sciences-Po) de Paris and l'École Nationale d'Administration, and holds a B.A. in Law and Literature.

Prof. de Villepin began his career as a diplomat and served in Washington, D.C. from 1984 to 1989 and in New Delhi as Embassy Counsellor from 1989 to 1992. He then became head advisor for African Affairs at the Foreign Ministry. He was appointed Chief of Staff to the Minister of Foreign Affairs, Alain Juppé, in 1993 before being called upon by President Jacques Chirac to be his Chief of Staff from 1995 to 2002 at the Élysée.

In 2002, Prof. de Villepin was appointed Minister of Foreign Affairs, and in 2003 he managed the Iraq crisis on behalf of France and upheld the French position against war at the United Nations. He became Minister of the Interior in 2004 and then served as Prime Minister from 2005 to 2007. During this period he committed himself to boosting employment and reforming the labour market, reducing deficits and public debts, as well as stimulating growth and innovative policies through the creation of competitive clusters throughout France.

Fond of literature and history, Prof. de Villepin is also known for writing essays dealing with Napoleon I ("Les Cent-Jours ou l'esprit de sacrifice", 2001, "La chute ou l'Empire de la solitude", 2008), diplomacy, Europe and international relations ("Le Requin et la mouette", 2004), as well as essays focusing on poets ("Eloge des voleurs de feu", 2003) and painters, in particular the French-Chinese artist Zao Wou-Ki. He has also authored books of poetry. His most recent book, on peace building and international challenges, entitled Mémoire de paix pour temps de guerre, was published in 2016 and translated in Chinese in 2018.