Maximizing your positive impact on climate change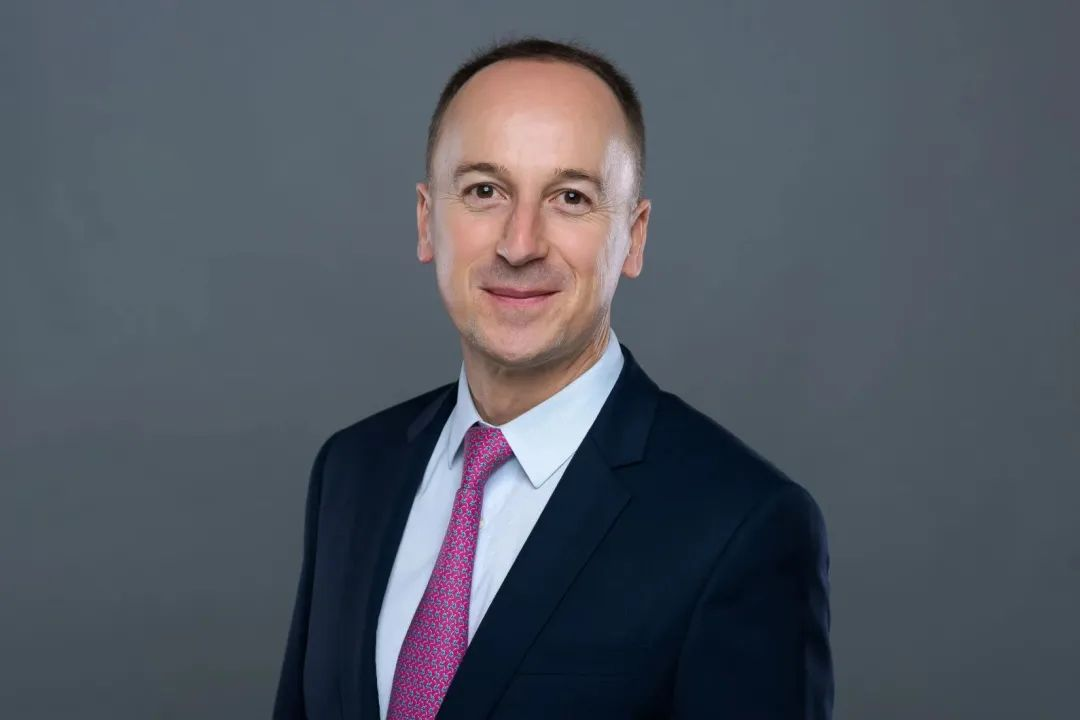 Frederik Cornu is a French citizen who has worked in many countries and now lives in New Zealand. He currently works as Market Leader for WSP, a global engineering and consulting firm. Frederik completed his EMBA at CEIBS, graduating in 2008. In 2022, he became New Zealand Planet Leader for the global initiative Team for the Planet. We spoke to Frederik about his work, how he came to study at CEIBS, and his passion for sustainability and climate action.
An international mindset
Frederik was born in France and spent his childhood in Ivory Coast. He got his civil engineering degree in France, and whilst completing an internship in Egypt on Cairo's metro construction, he realized that what he really wanted to do was to live and work abroad. To make his dream come true, he went to study in the UK, did his national service for the French government in Japan, and then worked for a leading water treatment company which took him to the UAE, France, Iran and China. In 2000, he completed three missions in China, and decided to stay on for what turned out to be his longest stint abroad. Fast forward 16 years, and Frederik was on the move again, this time leaving China in 2016 for France, and in 2019 for the fresh air and mountains of New Zealand.
Curiosity for an EMBA
Early 2006, Frederik revisited an old plan of his to complete an MBA. However, now aged 31, he decided that it would be better for him to do an EMBA.
"With an EMBA, you get to work and get paid alongside your studies, and you still get a degree and similar learning, and could apply immediately what you learned," Frederik explains.
For him, it was the most practical choice given that he already had extensive work experience. He set out looking for the "best school around" and came across CEIBS. After the application process and meeting with CEIBS alumni, staff, and faculty, he joined the EMBA programme in 2006.
Frederik's main driver to join the programme was his curiosity.
"I wanted to learn and explore different industries and disciplines. It was a way to open myself up to things I didn't know," says Frederik.
When it came to what he enjoyed the most about the programme, he says it was learning and meeting fellow students.
Indeed, his class forged closed ties and they still keep in contact via a WeChat group that consists of 65 class alumni. Since graduating, the class meets up regularly, including for yearly reunions. Sometimes they meet for catchups, weekend classes, or even tours around the cities they live in.
His EMBA was not the only big change to his life whilst living in China. When Frederik attended a conference in Shanghai by Jean-Marc Jancovici in 2016 on energy and carbon emissions, it changed his outlook. Climate action became an important driver for his work, in addition to environmental protection and sustainability.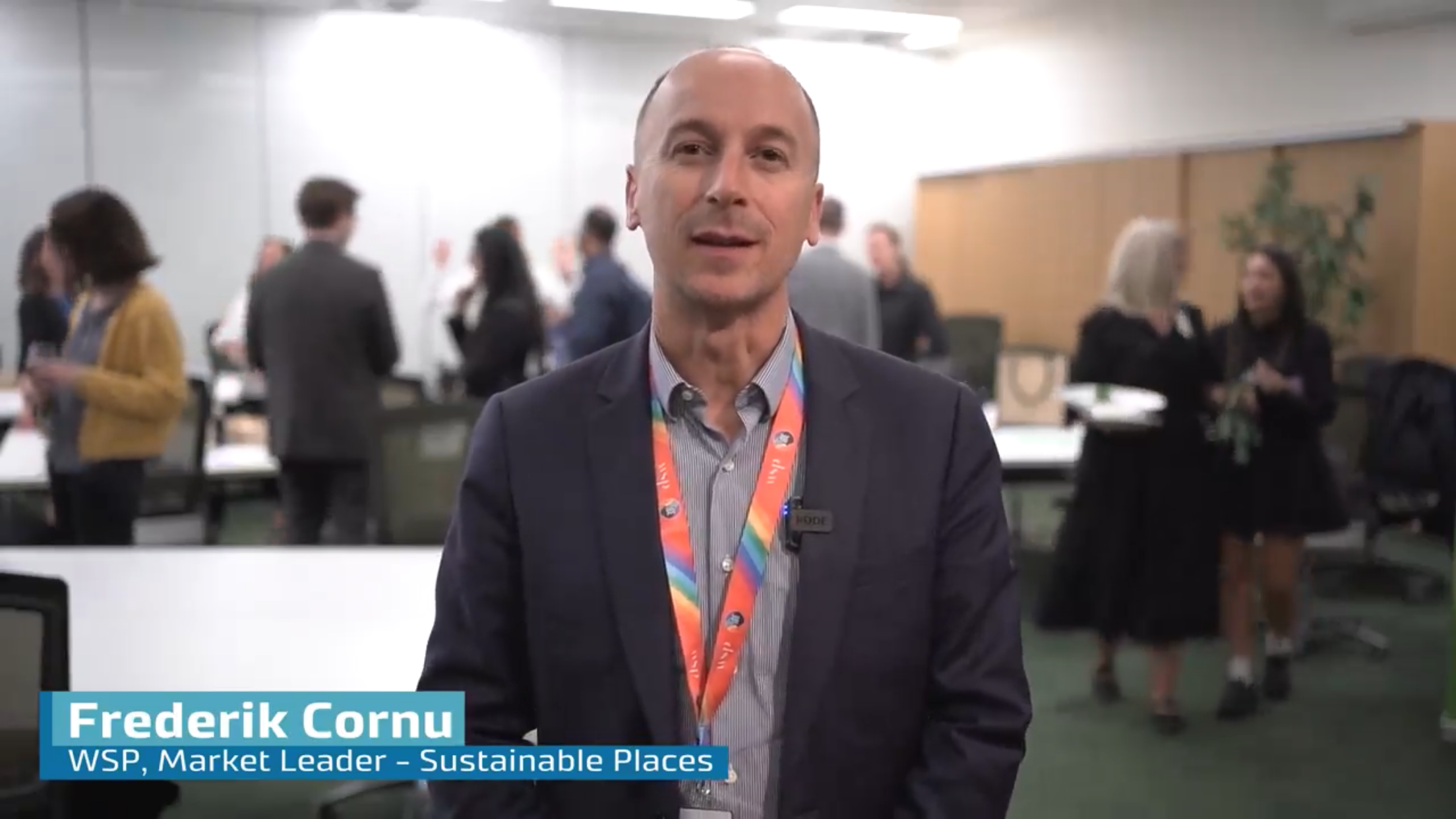 Climate action and advising clients
Frederik now works at WSP – one of the largest engineering and consulting firms in the world with 67,000 employees – providing solutions notably in property and building, transport, water, earth and environment and energy sectors. Headquartered in Canada, WSP has about 2,500 staff in New Zealand and 2,000 in China. Frederik is the Market Leader for Sustainable Places, and his focus is on low carbon and nature positive (re)development of cities. He enjoys working in business development as he likes connecting people while working towards sustainable places.
He says, "Our biggest impact is not within our company, but in the work for our clients. WSP in New Zealand has issued a pledge that by 2030, we will halve the carbon footprint of infrastructure designs and advice provided to our clients. This complements an internal science-based decarbonisation target, which will see us cut our own greenhouse gas emissions by 50 percent by 2030."
"That means, when clients want to construct a new building or bridge, we challenge them and ask, "Do you really need one?" and if yes, "Do you really need a new one?". The greenest infrastructure is the one that you don't build, or that you don't build from scratch, i.e., by re-using as much as possible from the existing one" explains Frederik.
Becoming a Planet Leader in Team for the Planet
Alongside his full-time work, Frederik has engaged pro-bono to support climate action with Team for the Planet, a citizen movement that started in France. Its aim is to raise €1 billion to finance 100 companies who will reduce greenhouse gas emissions on a global scale. Anyone can become a shareholder with as little as €1. Today, they have 110,000 shareholders across the world – from China, France, New Zealand and 100 other countries - and have so far raised over €24 million, becoming the largest citizen crowdfunding movement dedicated to climate action.
When Frederik joined at the end of 2021, there were 12 shareholders in New Zealand, and in April 2022 he proposed the creation of the New Zealand Planet of Team for the Planet, becoming its Planet Leader. They now have 70 shareholders, and notably launched the #ClimateDrinks After Work in Auckland, Wellington and Christchurch, events that are open to everyone interested in sustainability and climate action and welcome 400 participants a year.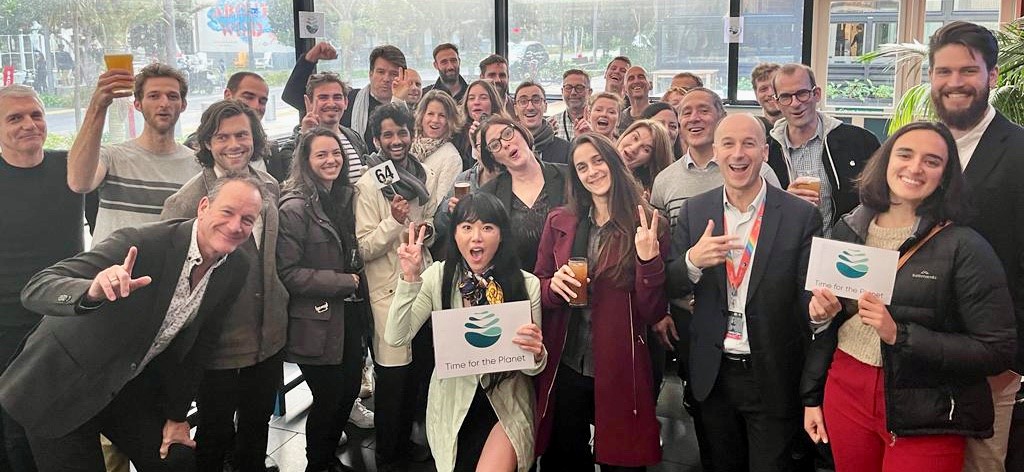 'Education is key' for sustainability
Frederik is part of a CEIBS alumni group focused on sustainability. Several CEIBS alumni are, like Frederik, shareholders in Team for the Planet and/or animators of the Climate Fresk, a 3h workshop explaining the causes and consequences of climate change using IPCC reports and empowering participants to take action. One million people have participated in a Climate Fresk since its launch.
Frederik believes that climate action and climate adaptation are not high enough on the global agenda.
"Everything we do should be around sustainability and climate action: as an individual, as a company, as an organisation, and also as a business school. That should be at the center of everything we think, not only for CEIBS but for all. I think the key is education – climate change education. Once you understand the causes and consequences of climate change, the urgency, then you cannot unknow what you have understood. And that leads to a call for action. With CEIBS training executive leaders of large organisations, and most of the 28,000 CEIBS alumni having management or influential positions, they have a huge potential impact to address change," Frederik says.
The importance of business expertise and entrepreneurs
Team for the Planet was founded by successful young entrepreneurs. When they understood the causes and implications of climate change, they asked what they could do and always got the same answer: "The solutions exist. The issue is that they stay in laboratories, or they don't scale up fast enough."
This group of entrepreneurs thought that they could help, and thus they sold their businesses and founded Team for the Planet at the end of 2019. While its purpose is to raise money, it is also to help companies scale up their business and be successful in reducing carbon emissions globally.
 "Most CEIBS alumni and students have an important role to play for society, their companies, or even the government. They can strongly influence our world when it comes to climate change. So, they have a responsibility to make the right choices for society," Frederik says.
As for Frederik, he will continue to encourage his former classmates, friends and fellow alumni and students to use their know-how and influence to positively impact climate change.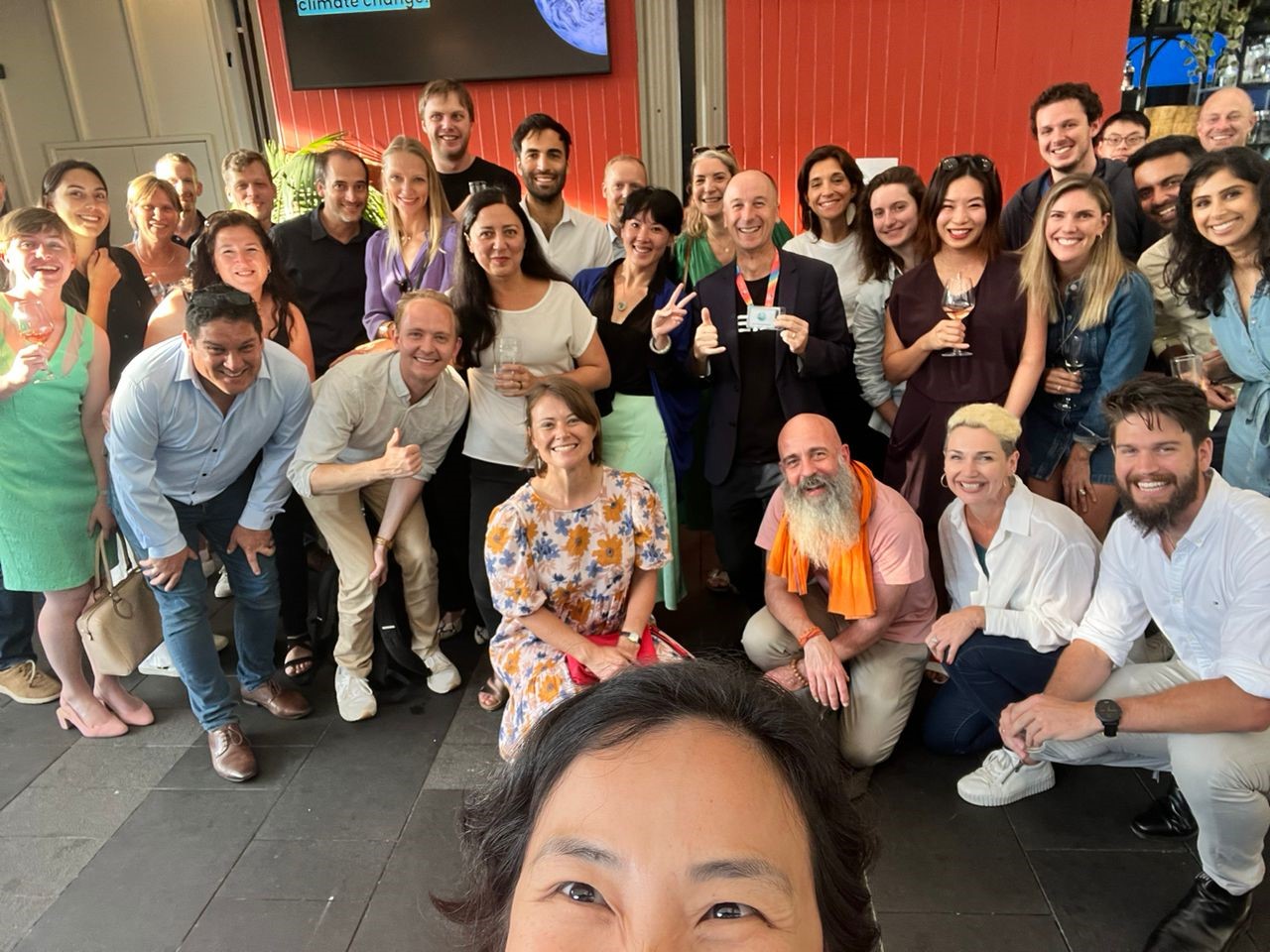 Frederik studied the CEIBS EMBA from 2006 to 2008. To connect with him about his projects and work or to find out more about becoming part of Team for the Planet, please reach out to him via LinkedIn.
Editor:
Michael Russam and Effy He