CEIBS Alumni
---
Join the largest, most influential b-school network in China: over 25,000 business leaders, and growing.
Wooing China's Small-town Youth
Volume 2, 2019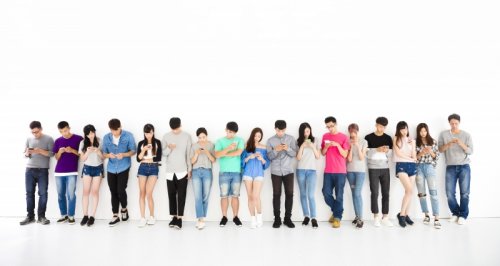 By Lilly Zhang
As the business environment in tier one and tier two cities in China becomes more saturated, the blue ocean of China's internet boom has shifted to the country's smaller cities, towns and rural areas. In July 2018, the high-profile Nasdaq IPO of three-year-old e-commerce platform Pinduoduo first drew people's attention to this less-tapped market. Two months later, mobile content aggregator Qutoutiao, which also targets third and fourth tier cities, went public in the US, once again reminding people of the promise this market truly holds.
How big, exactly, is the market size of China's smaller cities and rural areas? According to research company Analysys International, by the end of 2017, the total population of China's tier 3 cities and under is 1 billion, twice the population of China's first and second tier cities. Among them, nearly 500 million have access to mobile internet, and that number is growing at a pace much faster than that of first and second tier cities. Many products and services, previously out of reach to those in remote areas, are now accessible to them through mobile internet, giving rise to an immense market.
How to access this market and win the hearts of small-town youth (xiaozhen qingnian), the leading force of consumers in this market, is now a hot topic. TheLink recently invited Wu Yan, founder and CEO of production company MSI (CELC Class 2016), and Lei Yong, founder and CEO of food sales platform Haoshiqi (CELC Class 2017), to share their understanding of this market.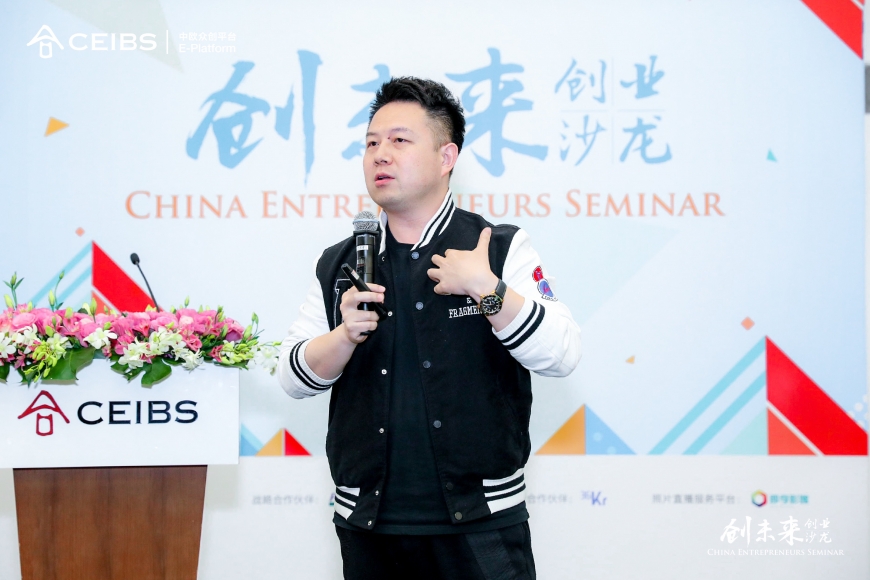 Wu Yan: Tapping into Leisure Time
The year 2015 was a watershed for China's video websites. It was when several popular online dramas activated people's willingness to pay for online content. Wu, who had been working in the online video industry for a long time, had a feeling that the next five to 10 years would be a period of rapid growth for paid online videos. It was against this background that he founded the production company MSI, hoping to tap the paid video market.
The market is huge, but Wu picked what was still a niche area: online films and dramas targeting small-town youngsters. He tried to tap into their leisure time. Statistics show that compared with the fast pace of life of people living in first and second tier cities, those living in smaller cities have more leisure time, and have a strong demand for entertainment such as online dramas and online games.
Compared with the high investment and production threshold of films shown in theatres, online films are known for their smaller investment, high yield, and quicker return. It takes three to four years, and sometimes up to eight years, for a theatre film to generate returns. In contrast, the shooting of an online film can be done within several days, and it takes less than 10 months for investors to harvest returns, thanks in part to small-town youngsters' high willingness to pay. 
For Wu, "small-town youngster" isn't just a geographical term, but more of a cultural one. They could come from third and fourth tier cities, but may also work in the service industry in first-tier cities.
In terms of content, China's small-town youth prefer instant gratification. "Compared with US television dramas that go on for seasons, like Game of Thrones, they prefer entertainment that is much more straightforward," Wu said. Another thing that sets them apart is related to their viewing habits and medium. Small-town youngsters like to watch videos in open environments. They may watch a video for three minutes while having lunch, and then 20 minutes while taking the bus. This means video products need to have multiple climaxes within short periods of time to hold their attention, which is different from films shown in theatres.
"In every four to six minutes of a video product, you need to create a mini plot consisting of a beginning, development, climax and ending, and tell a story that may take 90 minutes to tell in a conventional film," Wu said.
He knows his audience well, and he is equally clear about the role his company will play in shaping future trends of online drama. He believes a company's inherent value is very important. "Our company's vision is to spread good content. All of our products have a focus on youth spirit, on being bold and the fearlessness of failure. Only through positive value can a company go further," he said.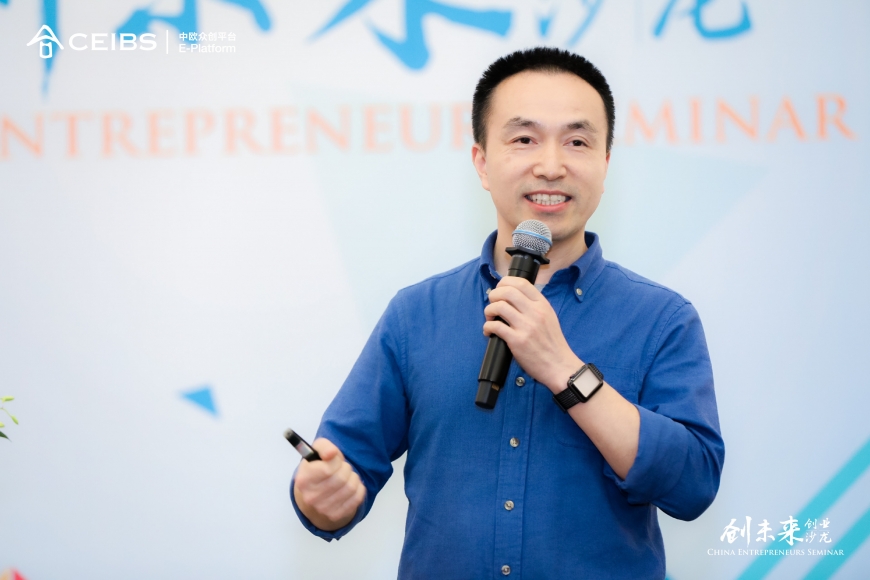 Lei Yong: Pricing Products Based on Remaining Shelf Life
Pinduoduo's rapid path to success wasn't without controversy. The company had a problem with counterfeit products and copycat brands, which escalated after it went public. Some think small-town youngsters are the target customers of these counterfeit products, and even see the rise of apps like Pinduoduo as a sign of China's consumption downgrading.
Lei Yong doesn't agree. "No one likes counterfeit products or copycat brands. The reason they buy them is because the products lack transparency," Lei told TheLink. This lack of transparency goes way beyond the issue of authentic versus counterfeit goods. It also affects the overall quality of products being offered, which impacts price.
By combining an innovative business model with internet technology, Lei founded Haoshiqi, a food sales platform that takes transparency of product information to a new level by pricing food according to remaining shelf life. The closer a food product is to its expiration date, the bigger the discount. For example, products that are six months away from their expiration date are sold at 40 percent off their original price, and those five months away from expiration are sold at 50 percent off. Those that will expire within a month are taken off the website. This means  youths in small towns can enjoy authentic food products (discounted based on impending expiration date, but still perfectly safe to eat) for the price they once paid for counterfeit products.
Small-town youngsters are not the only potential clients of Haoshiqi. Lujiazui's office workers, for example, are also among the company's loyal customers. In fact, Lei said his target clients aren't merely defined by geographic location. "Our clients are smart, rational customers who are looking for the best deal. As long as they fit these characteristics, it doesn't matter whether they're from third to fourth tier cities or from first and second tier ones."
"Consumption upgrade and downgrade are both happening in China. A more precise way to put it is that consumption is becoming more and more diversified," he said, adding that Haoshiqi is an entrepreneurial venture based on this trend.
In 2016, an unsatisfactory shopping experience inspired Lei to found Haoshiqi. He bought a pack of spaghetti, but when he got home he found that it would expire the next month. He came up with a business model to link a product's price to its remaining shelf life, and price each product dynamically. This was how Haoshiqi was born.
Behind the company's establishment is a difficult challenge facing the food industry: waste. Although it is legal for shopping malls and supermarkets to sell  products that will expire soon, no supermarket will accept products that have a short remaining shelf life. This brings immense pressure to food manufacturers and dealers, as they will have to spend a lot of effort to sell these products through special channels, or even pay a fee to destroy them, making them negative equity.
"Over RMB100 billion worth of food items are destroyed each year in China as they come close to their best-before dates. I hope that by using our innovative business model and technology, we can help China's food industry reduce losses by RMB100 million a day, which adds up to RMB36.5 billion a year. This is my dream," Lei said.