CEIBS Alumni
---
Join the largest, most influential b-school network in China: over 25,000 business leaders, and growing.
President of CEIBS Alumni Association Tian Ming: CEIBS and Its Alumni
Volume 2, 2019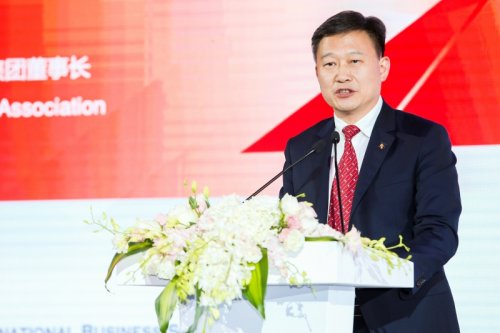 "I'm a member of the EMBA Class of 2007, graduating from the Beijing campus. It's a great honour to attend the opening ceremony for CEIBS 25th Anniversary Celebration, to share in the joy of reflecting on the school's history and achievements with all of you. It was especially encouraging to hear the speeches delivered by President Li and President Jain. I guess I was chosen to speak here for a couple of reasons. 
First, I have been a great fan of CEIBS. The business knowledge I received during my EMBA has influenced the way I run and develop my business. I also recommended nearly 30 of my executives to attend the school's programmes. Currently, my wife is studying for a degree at CEIBS, too. Professor Xu Xiaonian and Dean Ding Yuan serve as independent directors of my company. So you see, CEIBS has become an indispensable part of my life. Indeed, it has left an indelible imprint on every aspect of my life. 
Second, it might have something to do with the modest support I have been providing to the school, including supporting the renovation of the Shenzhen campus and the establishment of internship centres for EMBA students through the Wu Jinglian Education Fund and CEIBS Education Foundation, as well as helping conduct case studies and research into hot-button issues at home and abroad. 
Third, I was very happy to spend a bit of my time and effort to support the CEIBS Alumni Association's work, to allow it to be able to better serve our alumni. I firmly believe that we alumni and the school are a community with a shared future. I held this belief while I was a member of the Nanjing group that eventually helped establish our Chapter, and this belief remains unchanged today. Since the day we enrolled, we have been part of this community, and we are ambassadors for the school as we enter and explore the business world. The school's development is relevant to all of us. We the alumni are drawing on best practices from the world's top business schools in order to make our association one of the best in the world, so that we can better serve our members and better give back to society. We will build better businesses, and play our required role in the promotion of social development. 
Let us stay true to the purpose and mission that led us to this school in the first place, pursue our goals through solid and relentless effort, and make CEIBS proud of us."