CEIBS Alumni
---
Join the largest, most influential b-school network in China: over 25,000 business leaders, and growing.
Volume 2, 2019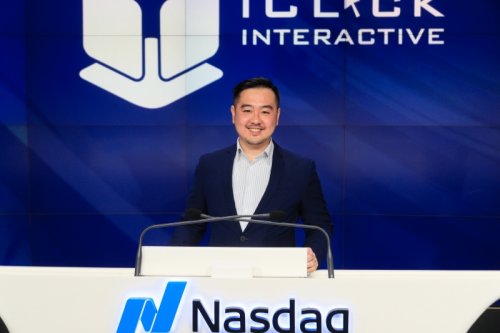 By Kate Jiang
In an exclusive interview with TheLINK, Lee Yanshu (Yan Lee), Chief Product Officer and Head of International Business at iClick Interactive Asia Limited, talks about the company's growth — it's been publicly listed on Nasdaq since 2017 — and the future of digital marketing in China. Lee is a CEIBS MBA 2007 alumnus. Back in 2013, he shared the story of his start-up, Buzzinate, then China's largest information sharing service provider in terms of network coverage. A year later, the company was acquired by iClick, which not only maintained Buzzinate's data-driven and analytic approach but also applied its methodology to multiple products and services. Today, iClick is arguably China's largest independent online marketing technology platform that connects companies across the world with audiences in China. In this update on his career progress, Lee reveals the story of how the forward-looking company is blazing a trail in the field of digital marketing. He also shares his insights into the sector, which is so much a part of our daily lives.
TheLINK: Tell us a bit about iClick and its growth over the years. 
Lee: iClick is one of China's largest independent marketing and data technology platforms. It has amassed an enormous database that contains the data of Chinese consumers and their online shopping habits. In terms of market share, data volume, and global coverage, iClick is one of the top leaders in China's digital marketing landscape. It houses about 825 million anonymous profiles of consumers, which our clients may access for their campaigns. These profiles include real-time data on users' real-life characteristics and ranges from categories such as social media subscriptions and food preferences, to basic background information such as birthdays. Equipped with this mound of data, our clients can navigate and promote a broad range of products and services to millions of potential consumers in China.
Towards the end of 2008, iClick was among a handful of companies spearheading an investment in data when others barely recognized its significance. In hindsight, it was a tough path to take. The high initial costs kept most players out of the game. But there were huge rewards for first-comers. By mining and analysing the data, rather than simply relying on what was on the surface, iClick built up an enviable data network and partnerships to cover about 114,000 mobile apps and 2.1 million websites as of the end of 2018. 
TheLINK: What is iClick's competitive advantage? What is unique about your way of doing business?
Lee: Our advantage is our comprehensive understanding of the Chinese market. We have engaged in data analytics for over 10 years, and cover 98% of internet users in China through our partnerships with BAT and millions of other websites. From this we can identify the best potential customers for companies, and help them reach customers on whatever device they are using.
We are also very strong when it comes to building a reputation for brands around the globe, not just in China, who are interested in expanding their business in China. By empowering both international and domestic brands in their effort to reach their target audiences in China through data-driven targeted marketing, iClick has developed a reputation for helping companies like Estee Lauder, Audi and Ctrip to crack the Chinese market and solidify their local presence.
TheLINK: In your view, what's ahead for digital marketing in China? What challenges are you facing in this rapidly changing sector?
Lee: China was the largest mobile market in the world with nearly 1.2 billion mobile subscribers at the end of 2018. Compared to those in the US and Europe who are still desktop-oriented, Chinese consumers are more active on mobile phones. China remains one of the heaviest users of smart phones.
Given its vast geographic expanse and the rapid growth in its infrastructure, China managed to leapfrog many other countries in the area of telecommunications and undergo a relatively brief period of transition from 2G to 3G and 4G. As the country's digital economy becomes more complex, the market becomes saturated and evolves, and continues to throw new challenges into the realm of digital marketing. As a major player in the field, iClick's biggest challenge is to hold onto customers who are often overwhelmed by other distractions. China is seeing an ebb in the dividends it gets from internet traffic. Our priority is how to retain and activate users. We are pushing new frontiers.
TheLink: What does the future hold for iClick? 
Lee: Our strategy is to make ourselves a multi-channel marketing technology company. We are looking into various channels to explore ways in which we can engage with our current and potential users. There is a lot of untapped potential on social media platforms such as WeChat mini programmes. Other stronger vertical channels such as influencers, KOLs and self-media are also effective avenues through which we can build and strengthen our relationship with customers. Xiaohongshu (also known as RED) and Toutiao are prime examples of retail on social media, and a hub of data that illuminates consumer behaviour and market trends.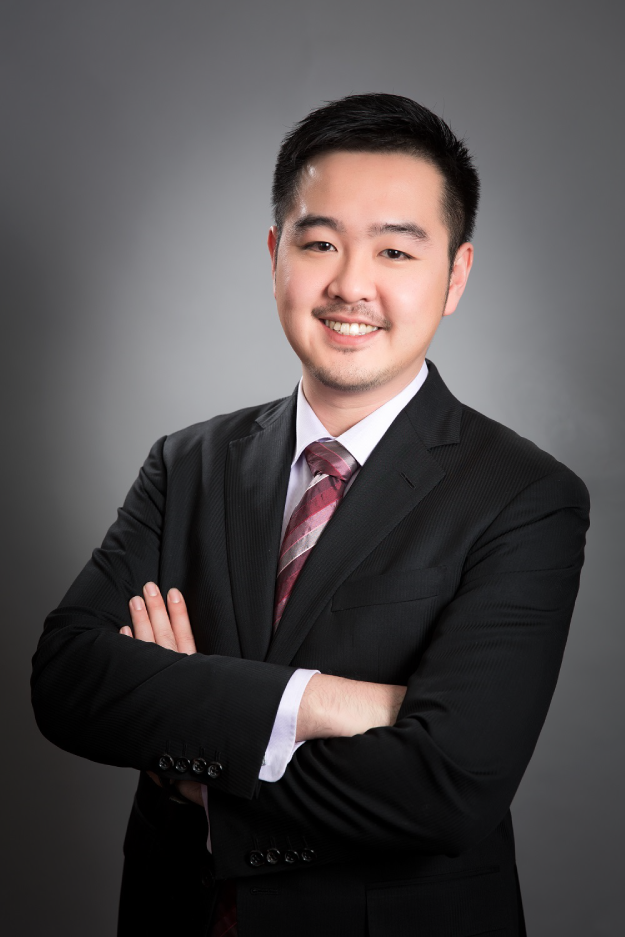 TheLINK: What's your vision for the wider digital marketing industry?
Lee: We may have to change the perception and paradigms of consumption and retail. As the use of data in business matures, one sector that will obviously benefit is new retail, which has attracted attention with its soaring revenue growth and an increasingly complicated picture of the market. The value of retail is no longer measured in terms of revenue per square meter as so much retail activity is now done online. And leading players have the opportunity to move up the value chain beyond pure marketing campaign delivery. In a 'fast food' economy, speed eclipses physical size in claiming market share, increasing revenue, and growing customer base. The line between online and offline businesses is also disappearing. Take Amazon and Walmart for example: the two giants have blurred old boundaries to create a hybrid shopping experience out of the insights they have gained from mining customer data. There's still a lot of space to explore in order to reinvent the shopping experience. Nike, for example, seamlessly interacts with customers both online and offline. In-store customers can unlock more tailored services by engaging with the brand on its social media platforms, and Nike members are able to pre-book services in the store through Nike's WeChat mini programme. This is a new way of incorporating online and offline retail and content.