CEIBS Alumni
---
Join the largest, most influential b-school network in China: over 25,000 business leaders, and growing.
Employees as Partners: New trends in HR management
Volume 2, 2019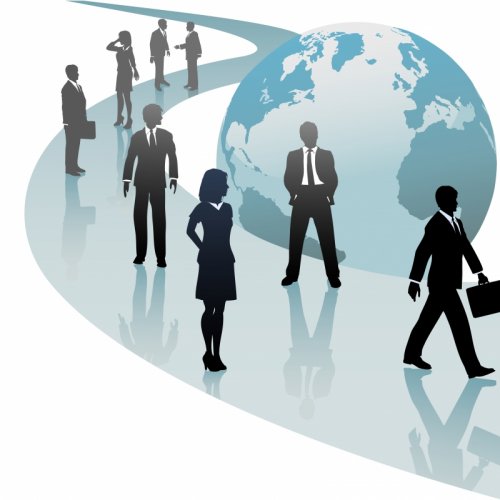 By Kate Jiang and Amy Liang
With rising uncertainty in the job market, how can employees improve their competitive edge? With generations Y and Z becoming the lifeblood of the workforce, how will enterprises manage this new talent pool?
On May 8, CEIBS Career Development Centre (CDC) hosted the 2019 Connect with Chinese Enterprises forum at its Shanghai campus. Business and HR executives from 13 leading Chinese companies gathered and exchanged insights with alumni and students. During the event, TheLink spoke with five experts who shared their views on HR management and the wider industry. They are:
Willis JIAO, Jahwa Chief HR Officer, EMBA 2007
Grace FANG, Foson HR Executive Director
Bonnie SHI, China Renaissance Human Resource Business Partner
WENG Jiejing, Sequoia PR Director, Ceibs CHO Programme alumni
Olivia XUE, Juss Intellisports General Manager, MBA 2001
TheLINK: What's the ideal relationship between employees and the company?
Willis Jiao: The relationship between employees and companies is no longer one of 'life-long service', but one that is more flexible. It may take the form of full-time, part-time, and mutual collaboration. But companies and employees are still complementary and interdependent. Thus, employees need to be mentally mature, they need to know which stage of cooperation and interdependence they and their company are at, so that they can make the right career choices.
Grace Fang: Every employee is our partner, in a sense. We hope that our employees and the company share the same long-term interest and core values. With such a vision, the relationship between employees and the company is no longer one bound by the contract but a handshake in different dimensions, a handshake that will create value and share values through mutual progress.
Bonnie Shi: I think an enterprise is a place for individuals to work together as a team and complete something far beyond their individual capability. That is the essence of an enterprise or a group. The company gives you an identity, and you contribute your part to the company. That's a relationship of mutual growth.
TheLINK: How can different types of employees realize their value in the workplace?
Willis Jiao: As a practitioner of Longboard Theory, I believe the company's performance management should serve its strategy. A business leader must have a clear vision of where the company is going, one that provides a roadmap that will let employees do their best within the organization. Meanwhile, each one should have a tailored guideline for work coupled with an effective performance management system. As an employee, it's important to know yourself and your expectations for a career, and this is actually a process of self-awakening.
Grace Fang: I have a metaphor for employees working together: a football club. Whether a player can or cannot go on the field depends less on age than on his ability, such as whether he can score a goal, create value or realize and maximize his potential. We shouldn't just categorize an employee by age but also by his value, etc.
Weng Jiejing: Our standards for selecting talented individuals are: professionalism, pursuit of higher quality, strong sense of responsibility, and perseverance in the face of challenges.
TheLINK: A new generation of employees who were born after the 1990s and 2000s are entering the workforce. What advice do you have for companies on how to best engage with this new generation of talent?
Willis Jiao: There's a popular catchphrase that goes, "The reason why the world is going forward is because later generations don't buy what earlier generations say." I think business leaders should have more respect for young employees.
Grace Fang: Those born after the 1990s are the pillars of the internet age, big data, and AI. Their ways and capacities for consumption, thinking and creation influence how we do business and live.
Olivia Xue: Enterprises should empower young employees to combine their abilities and interests with work. We should give them enough leeway to grow and to motivate themselves to be better.
TheLINK: What do you think is the biggest challenge in HR management?
Willis Jiao: As the employee-and-company relationship becomes more diversified, HR management is facing more and more challenges. One is how to construct a system to orchestrate different ways of cooperation and teamwork. I believe new labour relations will emerge in the next three to five years. We have to be proactive and act before that.
Olivia Xue: The ever-evolving workplace and working environment call for new ways to organize and motivate. We have a relatively advanced system where employees can take stock of their company. This greatly encourages them to work hard by instilling in them a sense of ownership and responsibility. Many of our key employees, especially those investing in the company's stock, are actually more like partners than employees.