CEIBS Alumni
---
Join the largest, most influential b-school network in China: over 25,000 business leaders, and growing.
Dual Circulation in a Changing World
Volume 1, 2021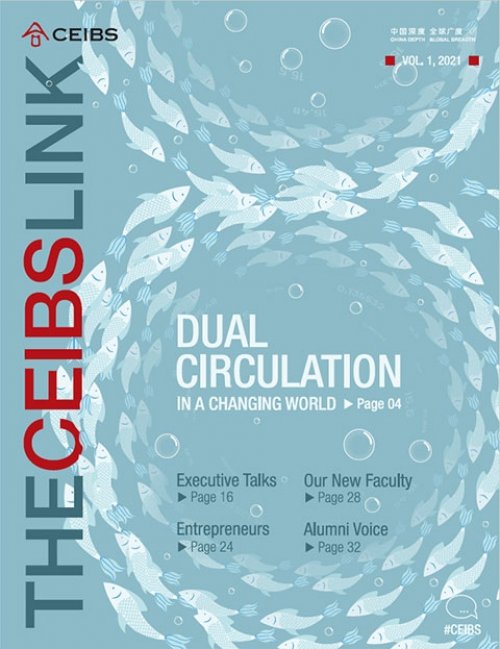 We are today witnessing many profound changes in our world – something unseen in almost a century – and facing a myriad of challenges in the world economy. In recent years, globalisation has lost momentum and de-globalisation is now on the rise. In the wake of the COVID-19 pandemic, the world economy has fallen into recession. Societies and people's livelihoods have taken a big hit. Global uncertainty has surged. So, in which direction should the development of the world economy and globalisation go? An innovative strategy is a necessity. 
It is against such a backdrop that China has put forward a new economic development pattern called 'dual circulation', a policy that takes its domestic market as the mainstay while allowing internal and external markets to boost each other. In the four decades since the beginning of China's reform and opening up, the country has shifted from participating mainly in external circulation to establishing a new development paradigm featuring domestic and international circulations that complement each other. It not only marks a major transformation in terms of China's engagement with the world economy, but also shows China's firm determination to further its opening up by sharing its opportunities with the world, injecting new long-term growth into the global economic recovery and promoting sustainable prosperity and open development world-wide.
The cover story of this issue opens with five CEIBS professors offering their views on the future of the Chinese and global economies supported by the dual circulation economic development model from the perspectives of the macroeconomic environment, capital markets and corporate governance.