CEIBS Alumni
---
Join the largest, most influential b-school network in China: over 25,000 business leaders, and growing.
CEIBS Nanjing Alumni Chapter: 15 Years of Innovation
Volume 2, 2019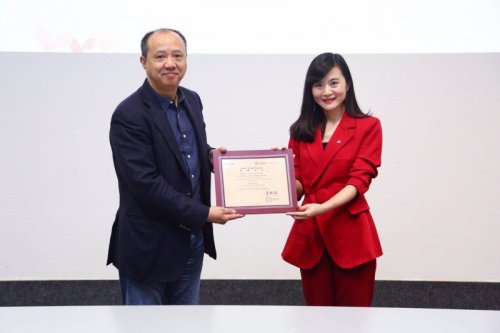 Innovation is a big deal to the 15-year-old CEIBS Nanjing Alumni Chapter. So when its members donated RMB150,000 to the CEIBS Education Development Foundation this February, the commemorative plaque on the Shanghai campus was inscribed with the words 'Innovation throughout a 15-year journey of spiritual seeking'. That's the slogan for the Chapter's 15th anniversary celebration, which was officially held in 2018.
The donation was the Chapter's sixth since it was founded, and it was a fitting high-point on which to end its celebration of the last decade-and-a-half.
Since its launch in 2003, the Chapter has been steadily exploring ways in which it can innovatively find new ways to inspire members while strengthening ties between them and CEIBS. Currently, more than 450 alumni have registered with the Chapter. Through the hard work of previous Alumni Councils, the Chapter has organized a wide range of activities to create useful platforms for alumni learning, business, general lifestyle needs and public welfare, facilitating a positive connection among its members, the school, and the wider society. Many Nanjing alumni's successful careers, maturity of thinking and lifestyle quality have grown in tandem with the Chapter's development.
Read on for a closer look at the Nanjing Chapter and its efforts to use innovative methods to breathe new life into members' relationship with CEIBS as they truly embrace and practice social responsibility.
Q1: CEIBS' motto is 'Conscientiousness, Innovation and Excellence'. The Nanjing Chapter marked its 15th anniversary last year, under the theme 'Innovation throughout a 15-year journey of spiritual seeking'. How do Chapter members continue to innovate, in their role as CEIBS alumni?
Chapter:We are a dynamic, organized and cohesive group. We have shared goals and values, a sound organizational structure, an efficient service team, and a positive team culture and atmosphere. These factors have made it possible for us to make innovations in three areas. The first is: building a new framework. We have creatively introduced a 'head of year' system, encapsulating the Chapter's DNA into each cohort and making the Chapter tight knit, dynamic and strong. Also, we have put club conveners in place to encourage the establishment of interest groups and the launch of various activities. The second factor is: broadening new horizons. We have built learning, business and lifestyle platforms to promote holistic exchange and integration between alumni and the Chapter as well as among the alumni, the school and the wider society. Third: Opening up a new landscape. We have innovatively created the Passion CEIBS public welfare project platform to rally alumni together and provide more options and opportunities for them to practice public welfare.
Q2: The school has long been dedicated to cultivating socially responsible leaders. Nanjing alumni have also actively engaged in public welfare initiatives. How does the Chapter help alumni practice social responsibility through the public welfare project platform?
Chapter: In our view, a commitment to innovation, motivation and social responsibility is at the core of entrepreneurship. Many members of the Chapter and their companies have long assumed their social responsibility and have taken concrete action to practice public welfare. Based on vast previous research, we have developed a plan for the Passion CEIBS Jinling Project, in the hopes of rallying alumni and alumni companies to get behind public welfare activities. We have done this by creating a transparent and open platform, forming a stable, efficient operational mechanism, providing more options and opportunities for alumni to practice public welfare, and allowing more individuals to take part. After the platform's completion, many alumni were very willing to participate due to their high regard for the Chapter. At the end of 2017, the platform launched a public welfare programme for migrant children, called Realizing Dreams with Drama. The goal is to provide support for these children, based on their real needs as they grow, as well as help them build self-confidence and develop self-respect. The project raised donations from CEIBS alumni, established the CEIBS Wutang Primary School drama team, and offered children drama rehearsal courses that enabled them to give public performances at universities and public welfare theatres in Nanjing. Another successful initiative was the construction of mobile book corners by having participants donate one book in exchange for a ticket. All 50 spots were filled soon after subscriptions became available.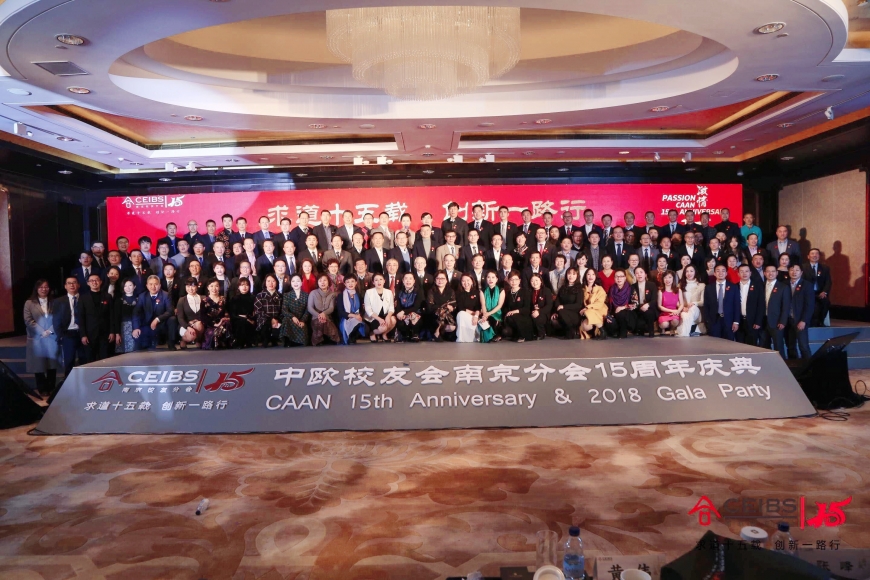 Q3: The Chapter has made six donations to CEIBS over the years and many Nanjing alumni have also vigorously supported their alma mater in various ways. Has investing in CEIBS now become the norm for the Chapter?
Chapter: There would be no alumni or alumni chapters without CEIBS. The Chapter's continued growth is built on the development of the school. Even though many of us graduated years ago, we still appreciate, care about and love the school. And so, support for the development of our alma mater can be seen as part of the Chapter's culture. But this is not just about donating money or material items. It's more about a symbol of unity, and a reflection of the alumni's recognition of the school. We are grateful for the school and want to give back by contributing what we can to its development.
Q4: This year marks the 25th anniversary of CEIBS. Is there anything you'd like to say to your alma mater?
Chapter: There have been many challenges and accomplishments over the past 25 years. We are proud of CEIBS' achievements made amid all the ups and downs during that time. The message we would like to share is: Never forget your roots. We, as alumni, are so deeply thankful for our time at the school. Going forward, we will keep an eye on our alma mater, as always, making contributions to its development. We believe that, inspired and guided by the motto of Conscientiousness, Innovation and Excellence, CEIBS will nurture more socially responsible business leaders with global vision to promote economic and social development. We sincerely wish CEIBS will flourish and achieve new prosperity in the coming days.
Join the Chapter on a tour of Nanjing!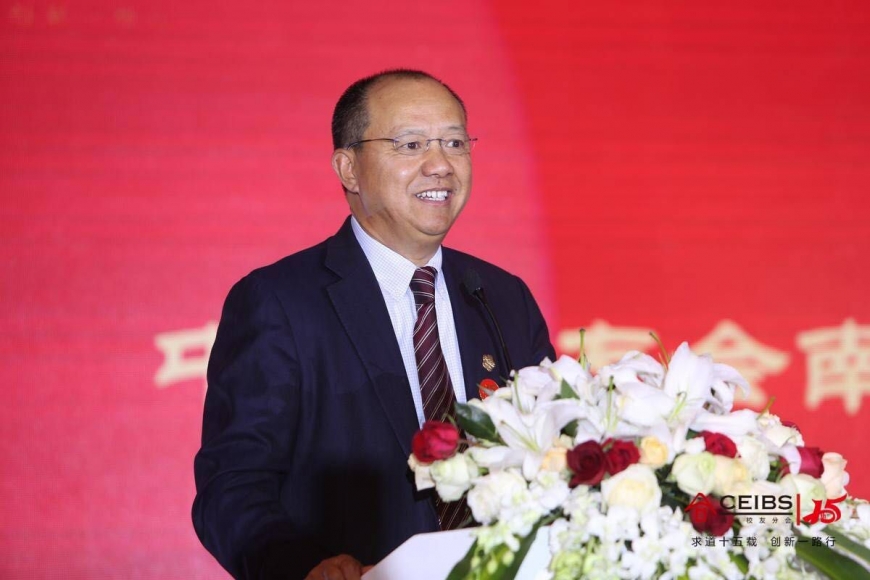 Q1: Nanjing, the ancient capital of six dynasties, is a well-known tourist city. What do you think is the most beautiful part of the city?
Pan Longquan (Chapter President, CEO Class of 2008): The first part of the city that comes to mind is Xuanwu Lake. Xuanwu Lake Scenic Spot is a national tourist attraction located at the foot of the Zijin Mountain. Lauded as the Pearl of Jinling, it is the largest city park in the south of the Yangtze River. It is a scenic garden and cultural destination that has been visited and written about by many men of letters. Xuanwu Lake, which provides Nanjingers with a good place for leisure and exercise, is a good choice for running, cycling or walking.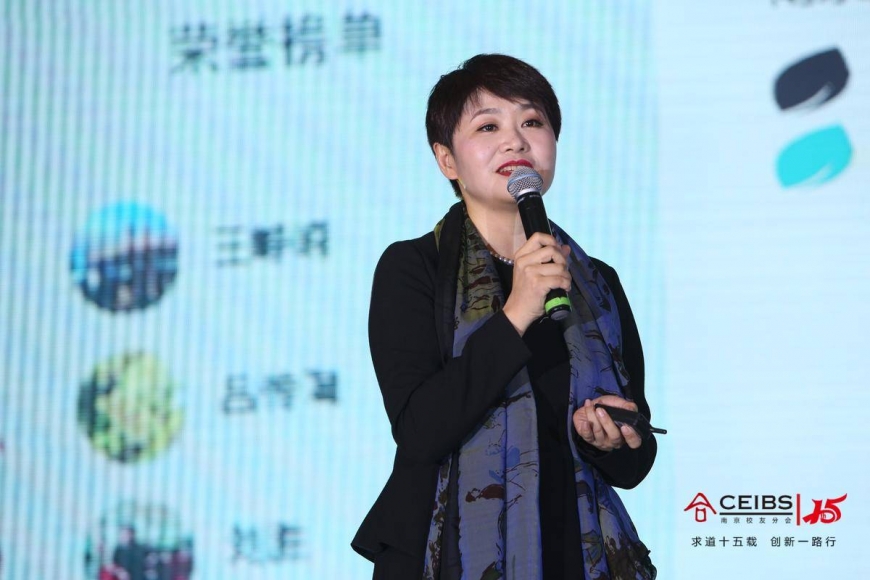 Q2: Nanjing's snacks are well-known throughout China. Which Nanjing food would you recommend to alumni who are not from the city?
Sun Xiaoqing (Chapter General Secretary, EMBA Class of 2010): There are many delicious foods and snacks in Nanjing. But number one on the list is Jinling Salted Duck. Salted duck is a famous specialty in Nanjing and a dish that is often served all year round. It is always on the menu during traditional festivals and when we entertain guests. Salted Duck made around the Mid-Autumn Festival, when the osmanthus (guihua) flowers blossom, has the best colour and taste. For this reason, the dish is also known as Guihua Duck. We welcome alumni from other areas to come for a taste.