November 22, 2018. Shanghai -- The MBA Sports Industry Club has a central goal to connect CEIBS students with the sports industry through a series of events that are educational, fun and ideally physically stimulating. This month, we were lucky to have two unique events that met all of our standards: a panel sharing from health and wellness entrepreneurs followed by an info session and yoga class from lululemon.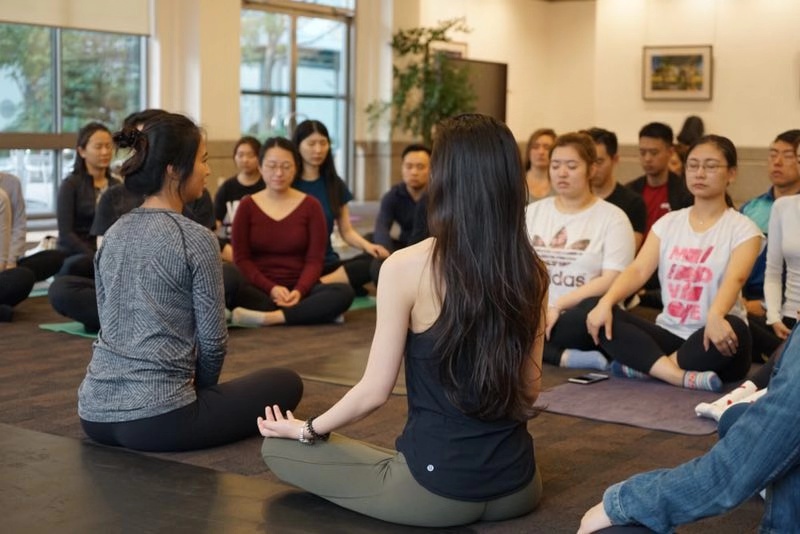 Health and Wellness Entrepreneur Panel
In collaboration with the Entrepreneurship Club, three local entrepreneurs visited CEIBS to share their experiences of building a business in Shanghai's growing health and wellness space. Murat Erbaytan, from Turkey, is the founder and owner of Reebok CrossFit MeWellness, which also happens to be Shanghai's oldest CrossFit gym and the first Reebok-sponsored box in China. Yvonne Yu, from China, started an organic restaurant called Tribe Organic in 2014 that has since expanded to multiple cities, offering nutrition plans, a meal delivery service, and a vibrant community that supports education and social health. Completing the panel was Mike Ying, also from China, who shared his experience of taking his 'robot coach' tech venture, born right here in CEIBS' eLab, through VC funding.
The event was both informative and inspiring, with unique insights from each of the panellists on a wide range of topics, from the future of fitness to lessons learned through the small-business-owner journey. "In my observations as a business owner, yes, the industry is booming, but it's also very messy," stated Yu.  "Chinese people are exposed to information that has been digested by people in developed countries for dozens of years. It's very hard to make educated decisions because many lack the basic knowledge of nutrition. There's too much information, too many trends, and too many players in the industry who want to make quick money from this."
Ying also offered another cold truth about being your own boss. "You have to be prepared to lose some relationships. One of my biggest failures was the loss of a close relationship with my business partner. If I could go back and do something to change the outcome, I definitely would," she said.
For those who want to open their own business, "Just do it" was the advice from Erbaytan, "seriously, just do it. You spend so much time thinking about it, and in the end it's too late, someone else beat you to it." He also reminded the MBA students to start their ventures for the right reason. "Don't go into it only focused on money. Find something you're passionate about and truly enjoy and it won't feel like work. If you do it for the right reasons there's a good chance it's going to be successful because you don't mind working on it. The money will come with it later. If you love it, you'll be the best one," he said.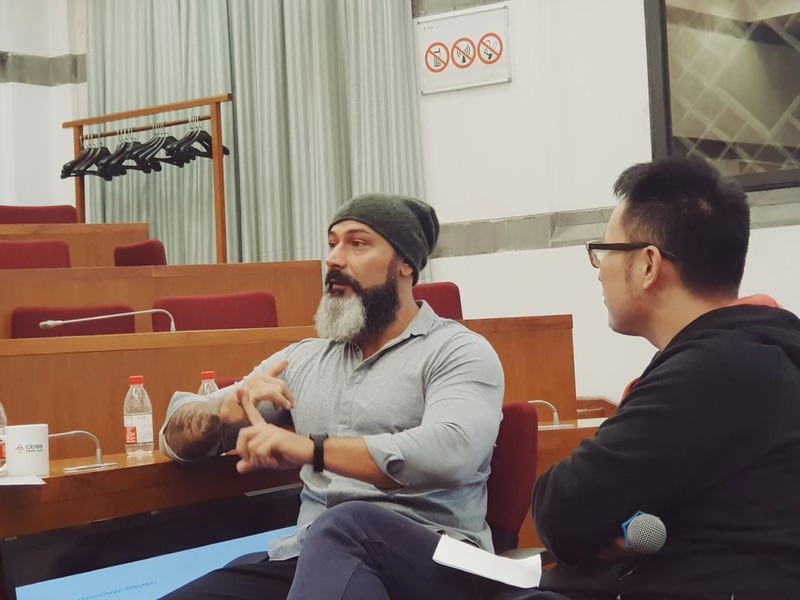 Sculpt Yoga Flow and Info Session with lululemon 
Lululemon entered China five years ago, after achieving relatively widespread success in Canada. The lifestyle brand shared with us the secret of their success as well as their low key approach to marketing. With the company getting ready to open up a new store near the CEIBS Shanghai campus in Pudong, MBAs had the opportunity to learn more about the business in a formal info session setting and later by unrolling their yoga matts. Meditation, laughter, a few groans, and quite a lot of sweat all made for an entertaining evening.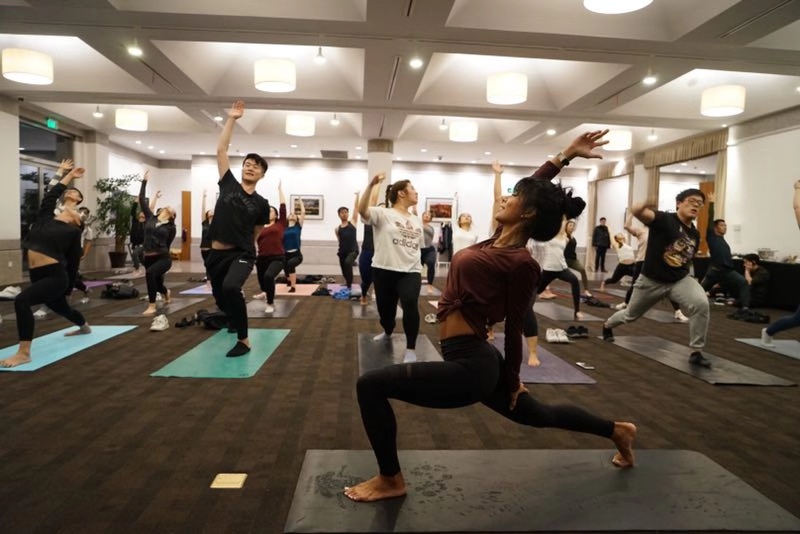 Carolyn Schneller  (MBA 2020)