In 2006, high school student Shoko Ogasawara joined a school trip to Beijing. Her lasting memory of the city, which at that time was preparing to host the Olympic Games, was that of a city 'under construction'. "Everywhere I looked there were cranes and traffic. I could feel the energy and knew China would play a big part in my future from that moment on," she said. Twelve years later, Shoko is back in China to join the MBA class of 2020 and to realise her high school dream.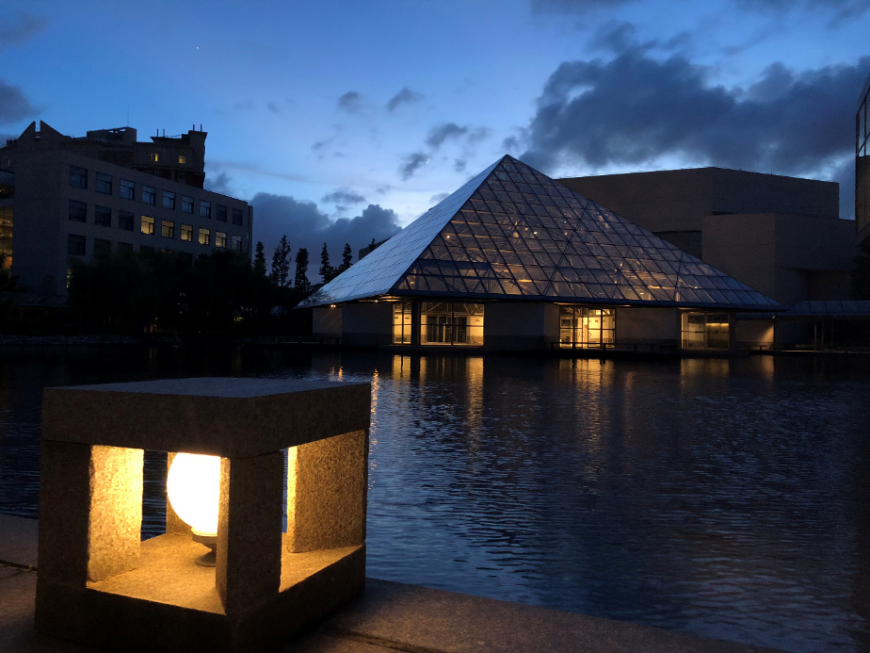 Upon graduating from high school, Shoko went on to the University of Tokyo, where she majored in Law and chose Chinese as her second foreign language. "I remember in my first class, the teacher spoke softly to the students in Chinese. It sounded totally different from Japanese, but beautiful! Every night I would read aloud from the textbook for an hour and after two months I had gotten my head around the pronunciation. It has been ten years since that moment, and I still love studying Chinese," she said.
After graduating from university, Shoko joined Sumitomo Mitsui Banking Corporation, a Japanese commercial bank which also has branches in China. During her time working in risk management at the bank's head office, one of the key phrases she would hear day after day in conversations about banking regulations was "forward-looking". Gradually she began to contemplate what "forward-looking" meant to her own life. Though her job was new and interesting to her, she still couldn't shake her high school desire to return to a rapidly changing China.
Around that time, changes in Chinese society had been further accelerated by innovative services such as e-commerce and FinTech. She was also taking Chinese lessons every week and was confident that the timing was right for her to jump into this new environment. Shoko thought long and hard about how to change her career and move to China, and it was through a chance conversation with a friend who had taken a similar path that the CEIBS MBA programme first appeared on her radar. "When I walked into CEIBS, the beautiful campus and quiet atmosphere impressed me just as much as its international reputation. I was fortunate to be able to sit in on a class on corporate culture, which I found very inspiring. After that, I decided to apply for the MBA programme," she said.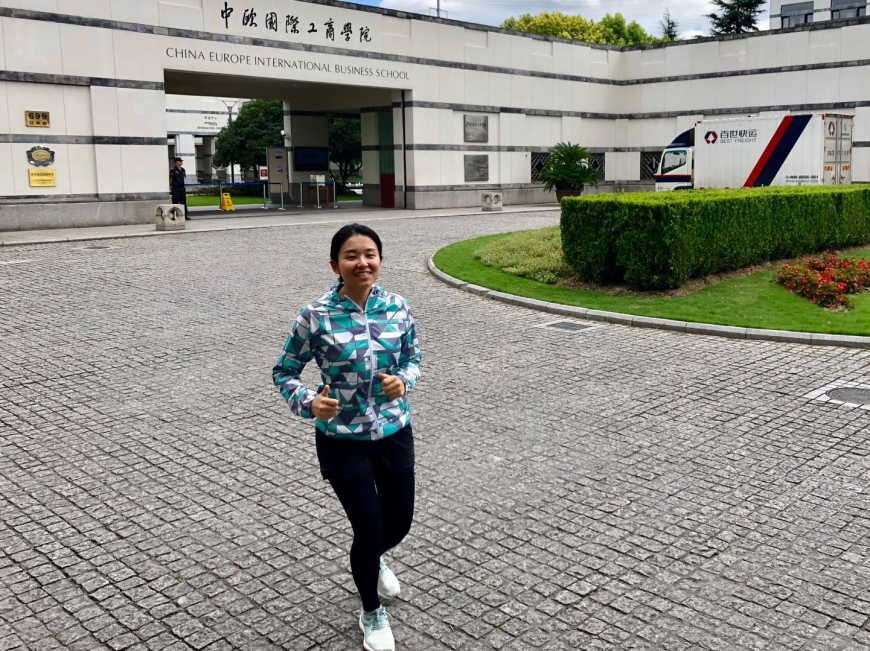 For Shoko, her first month at CEIBS has passed in the blink of an eye. Living on campus, she spends her free time jogging in the gym or outside in residential Jinqiao. After that, Shoko can either be found in the canteen or the library preparing for the upcoming case studies. "Life in Shanghai is much more convenient than I had expected. I purchase anything I want online and pick it up the next day at the front gate. If I go out for dinner, I only take my phone, scan the QR code on a share-bike to cycle to the restaurant and use the various smart wallets to pay for my meals," she said.
Another new experience for Shoko is that this is the first time she has been able to study in English with foreign classmates. "Class discussions help me to broaden my perspectives and professors then help us to understand the problem at a deeper level. Outside of the class, I grasp every opportunity to speak Chinese. Although sometimes I find it difficult to find the appropriate word in either English or Chinese, as the two foreign languages seem to crash into each other inside my brain," she said.
Before coming to CEIBS, Shoko started writing a wish list of things which she wanted to complete by graduation. One of the items on the list was to take on a position of leadership. When she saw an email from the MBA office calling for section representatives, she decided to give it a try and applied for the role. Later she also joined the Student Committee, serving as Communications Director. "These roles represent a huge opportunity for me to grow as the pre-MBA me would often hesitate to talk in front of people," she said.
As for the post-MBA plan, Shoko aspires to find a job in an innovative Chinese company, and in the long term to become a bridge between China and Japan. She looks forward to leveraging the rest of the 18-month experience and CEIBS helping her to realise more dreams.