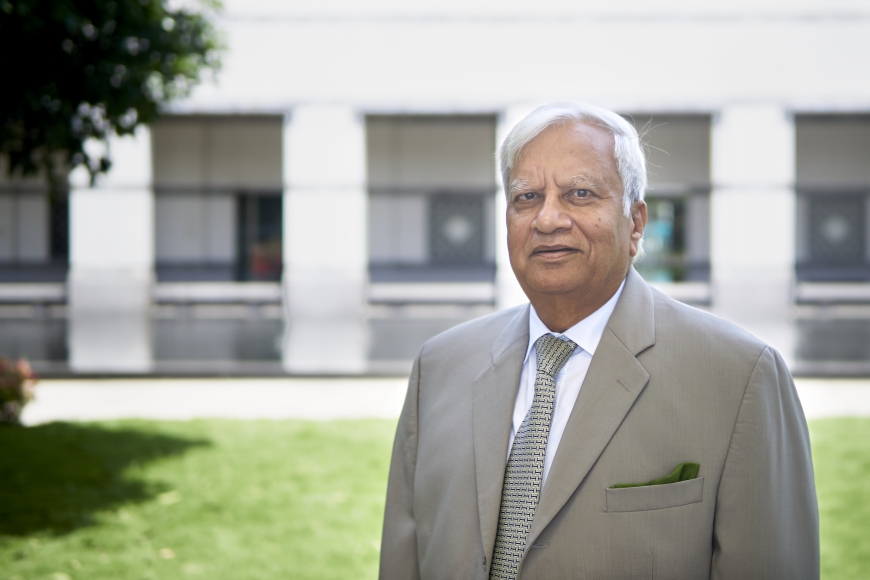 Ravi's CV at a glance
Former CEO and Vice Chairman of Tata Motors (TML)
Credited with Tata's acquisition of Daewoo trucks (Korea) and Jaguar Land Rover (UK)
Hon. Industrial Professor at the University of Warwick,  Chairman of the Indian institute of Information Technology Allahabad, former Chairman of the Indian Institute of Management Rohtak, Advisory board member of IIT Bombay  and Kharagpur business schools 
How would you describe your approach to coaching MBA students at CEIBS?
RK: MBA students attend executive coaching sessions with me because they are experiencing uncertainty.  Sure, they are here at CEIBS.  But what's next? I don't give them a direct answer, instead I try to understand the context in which they have evolved: their families, culture, schooling and interests. Through this lens, I can help them discover themselves in a new light.  This process often illuminates different paths to explore, as well as a more robust professional development strategy.
What should MBA students be doing to pivot their careers towards the automotive industry?
RK: The role of a business school is not only to educate its students on how to succeed in today's business world, but also to equip them to be successful tomorrow. With this in mind, MBA students are at an advantage when discussing their value to potential employers, because they are able to share insights into how to leverage concepts like analytics, scenario planning and AI into their organisations.  From my experience, many organisations get stuck in thinking 'analytics is for analysts' and 'AI is for engineers'.  But, in reality, a competent manager needs to be prepared to fully engage with these trends.  This is where MBAs looking to pivot into the automotive, or any, industry can begin to impress.
Reading about Tata's acquisition of Daewoo in Korea, your approach was to position Tata as a Korean company in Korea, rather than an Indian multinational in Korea.  With this in mind what advice do you have for MBAs helping Chinese companies to go global, either through M&A or FDI?
RK: The approach we took at Tata was just one of the strategies possible, so I would be reluctant to suggest the same approach for every company going global.  However, there were a number of initiatives that I believe contributed to minimising the cultural gap.  Focusing, for example, on human integration and communication was key. The acquisition team went through a three-day orientation on Korean culture, philosophy and labour practices. 
Following the acquisition, the Indian team in Korea took Korean language lessons, while the local Korean team members were tutored in English. We also met with representatives of non-Korean multinationals to find out about Korean business and labour relations.  From there we built further links with Korean industry organisations and the government.
During the company transformation at Tata under your stewardship, you mentioned that one of the biggest challenges was how to manage the frozen level of hierarchy, the managers who think they know best but carry a 'not invented here' mind-set.  What advice do you have for young professionals battling similar 'frozen' barriers above them?
RK: That depends so much on the leadership.  The layer under the frozen level can do many things, but until the leadership encourages more freedom, it is difficult to bring about change. Personally, I think the only way is to share real life examples of how empowering the junior level has led to successful outcomes.
However, the more successful the organisation is, the more deeply entrenched is this frozen level.  What people tend to fail to realise is that their actions can only be part of the reason for success.  They are never 100% of it. They forget to factor in external forces like prevailing industry dynamics, the human factor and organisational resources.