Finance for Non-financial Executives Programme
Date: August 18-21, 2022
Venue: Shanghai
Note: Due to the epidemic, the actual starting time for the courses shall be subject to the notice from the class coordinator.
Participants
This programme is designed for non-financial executives, from all disciplines, whose work involves financial discussion and decision-making processes. Previous participants have included directors and managers of various levels from the fields of administration, commerce, operation, logistics, sales, business development, customer services, engineering, human resources, marketing, merchandising, production, project management, quality assurance, internal and industrial control, energy market analysis and computer consultancy.
---
Introduction
Financial statements interpretation is a tool used frequently to analyze a company's historical performance and predict its prospects. To better understand a company's financial statements, executives need to probe into its strategic path, business model, and operating patterns, and the accounting policy and procedures for financial statements preparation. This programme aims to help participants without a financial background probe into a company's financial statements in light of external factors (e.g., economic landscape, industrial patterns, and effectiveness of monitoring and auditing) so as to assess its historical performance and current financial conditions.
This intensive four-day programme is designed to help participants more effectively apply financial information, understand the financial implications of their managerial decisions, and work alongside financial professionals. This programme will present not only financial expertise required for non-financial executives, but also a systematic and practical framework to analyze managerial issues from a financial perspective. Participants will learn how to formulate an optimal financial plan for their company, leverage external financing to jump-start its development, and make an effective strategic decision to boost corporate value.
---
Programme Coverage
Financial Statements and their Analysis
Short-Term Liquidity Analysis
Liabilities and Off-Balance-Sheet Financing
Company's Decisions on Long-Term Investment
Revenue Recognition
Cash Flows and Working Capital
Income Statement Analysis
Corporate Growth and Financing
Enterprise Value Management
---
A certificate of completion will be awarded
---
Programme Fee
RMB 38,800
Programme Fee includes tuition, case licensing fees, lunches, stationery, other course materials, interpretation and translation fees if required. The full fee must be paid within two weeks upon receipt of the payment notice. Applications made within 30 days of the start of a programme require immediate payment. CEIBS reserves the right to amend information on this programme including price, discount, date, location, faculty, daily schedule and other details.
---
Contact Us
Shenzhen
Tel: (86 755) 3699 5199
Email: exed@ceibs.edu
Address: Suite 10A, Taihua Wutong Industrial Park, Gushu Development Zone, Hangcheng sub-district, Baoan, Shenzhen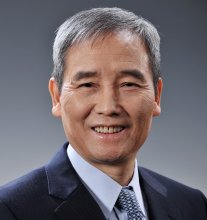 Chen, Jieping
Professor Emeritus
Programme Director of Capital Operations in the Era of New Economy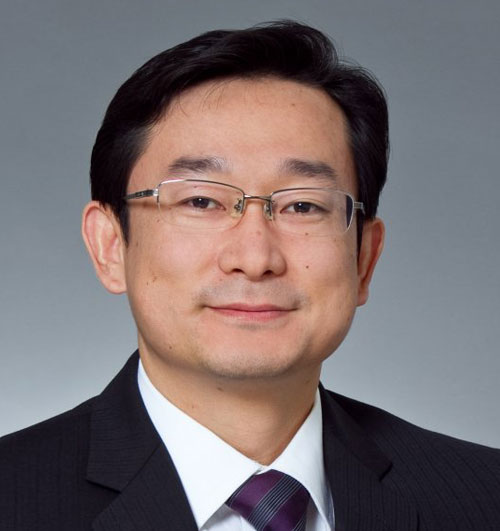 Cheng, Lin
Associate Professor of Accounting, CEIBS
Programme Objective
The objective of this programme is to equip participants with the financial skills that are prerequisites for success in today's increasingly competitive environment. The programme will help participants communicate more effectively with people in financial areas, develop financial policies and better understand the effect of financial decisions on their company's profitability.
---
Programme Benefits
Participants in this programme will learn how to:
Understand the basics of financial statements and conduct a proper analysis
Communicate more effectively with financial professionals
Use financial information to improve managerial decisions
Formulate an optimal financial plan for the company
Leverage external financing to jump-start the company's development
Make an effective strategic decision to boost corporate value
---
Programme Schedule
Day 1
Morning
Programme Introduction
Framework for Financial Analysis (Reliable Financial Data?)
Afternoon
Tools for Financial Analysis (Corporate Profile)
Case Analysis
Day 2
Morning
Short-Term Liquidity Analysis (The Way to Make Money Without Cost)
Liabilities and Off-Balance-Sheet Financing (A Better Use of Finance Lease)
Afternoon
Analysis of Long-Term Assets (Inter-period Expenses Allocation)
Case Analysis
Day 3
Morning
Revenue Recognition (Consolidated Statements of Financial Performance)
Cash Flow Statement Analysis (Cash Flow Matters)
Afternoon
Income Statement Analysis (How Accounting Profits Compare with Cash flows)
Case Analysis
Day 4
Morning
Growth and Investment
Estimation of Shortfalls in Funds
Case Analysis
Afternoon
Discounted Cash Flow Model
Comparative Company Analysis
Case Analysis
Summary
We reserve the right to adjust the course information (including price, date, location, faculty, course arrangement and other details)
How to see through financial statements to facilitate business development; how to mobilize limited resources to the greatest extent for maximization of benefits; how to reduce the investment risks and sustain business growth, all these are important issues in the daily work of a manager from a manufacturing company. With a perfect combination of theories with practical cases, and also the participatory methodology, this programme helped sharpen our skills to interpret and analyze financial statements, and exposed us to brand new management and investment conceptions, arousing our in-depth thinking. It shall be a course not to be missed by company runners, senior managers and investors.  
Jiang Shengli 
President 
Zhejiang Lizhong Industrial Co Ltd
Non-Financial Executives will find the course easy to follow and gain useful knowledge to better manage their businesses where finance is concerned. As an EMBA student, it was an excellent opportunity for me to go over the fundamentals of Managerial and Financial Accounting once again. Course also covers the EVA concept. 
Ross Demirel 
Manager of System Management 
Ericsson China
Participating in this training course has been beneficial to me. The content was just spot-on for me as a manager who never practised finance management before but has to now. CEIBS did a good job in keeping focus on the content and the quality of the training.
Lars Andreasen
General Manager
Guangxi Yinhe Avantis Wind Power Co., Ltd.
The programme provides me with an overall understanding of financial reporting system and also helps me to make sense of all my previous understanding of corporate finance. The cases chosen by the professor are also great.
Jimmy Guo
Vice President
Joyson Investment Holding Co., Ltd.
The practical exercises of making three financial statements help to strengthen understanding and knowledge retention. The professor also links the three statements to real business situations.
Chong Eik Ming
General Manager
Rohm and Haas (Shanghai) Chemical Industry Co., Ltd.
The programme helped me to understand and conduct a proper analysis of the financial statements and Annual Report of the corporation, communicate more effectively with financial professionals, and evaluate the viability of business proposals in terms of return on investment.
Jack Zhang
General Manager
Haemonetics Medical Devices (Shanghai) International Trading Co., Ltd.
Teaching Language
Chinese
---
Admissions Procedures

Applications are requested at least 30 days before the programme start date. Applications are reviewed as they arrive and admissions are subject to the final confirmation of CEIBS. Any applications received after that date will be considered on the basis of space availability. For more information, please contact our Customer Service Team in Shanghai, Beijing or Shenzhen.
---
Cancellations
Any cancellation made 30 days or more prior to the programme start date is eligible for a full refund of programme fees paid. However, the expenses arising therefrom shall be for the account of the applicant or his/her employer. Any cancellation made less than 30 days prior to the programme start date shall be subject to a fee of 20 percent of the total programme fee. After the programme starts, no fees shall be refunded for participants who withdraw from the programme for any reason.
---
Notification
To ensure the continuity of your learning, you are required to make proper arrangements according to the course schedule after receiving your letter of enrollment. We will neither make up lessons for you nor confer you with the certificate of completion if you are absent from the course for personal reasons. CEIBS reserves the right to amend information on this programme including price, discount, date, location, faculty, daily schedule and other details.