Faculty & Research
---
Knowledge creation on China, from proven China experts.

Faculty & Research
---
Knowledge creation on China, from proven China experts.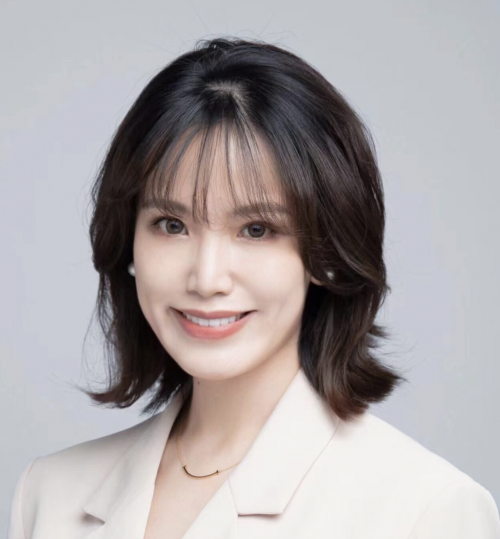 Li, Xilin
Assistant Professor of Marketing, CEIBS
xilinli@ceibs.edu
(86) 21-28905691
Dr. Li Xilin is Assistant Professor of Marketing at CEIBS. She received her Ph.D. in Behavioral Science and M.B.A from University of Chicago Booth School of Business, M.S. in Psychology from Peking University and B.S. in Psychology from Beijing Normal University.
Dr. Li's research interests concentrate on judgment and decision making, consumer behavior and consumer psychology, etc. Professor Li's papers have been published top international academic journals, including Proceedings of the National Academy of Sciences of the United States of America, Management Science, Journal of Marketing Research, Journal of Consumer Research, Organizational Behavior and Human Decision Processes, Journal of Personality and Social Psychology, Personality and Social Psychology Bulletin. Dr. Li has also been invited to present at various leading conferences including Association for Consumer Research, Society for Judgment and Decision Making, Society for Consumer Psychology, etc.
2022 Ph.D. in Behavioral Science, The University of Chicago Booth School of Business
2022 M.B.A., The University of Chicago Booth School of Business
2017 M.S. in Psychology, Peking University
2013 B.S. in Psychology, Beijing Normal University
Judgment and Decision Making
Consumer Behavior
Consumer Psychology
Consumer Behavior
Managerial Decision Making
Negotiation
The Psychology of Negative-Sum Competition in Strategic Interactions (Hsee, Christopher K., Ying Zeng, Xilin Li, and Alex Imas) , Journal of Personality and Social Psychology, 2023
It Could Be Better' Can Make It Worse: When and Why People Mistakenly Communicate Upward Counterfactual Information (Li, Xilin, Hsee, C. K., & O'Brien, E.) , Journal of Marketing Research, 60(2), 219-236, 2023
Relevance Insensitivity: A Framework of Psychological Biases in Consumer Behavior and Beyond (Yang, Yang, Xilin Li and Christopher K. Hsee ) , Consumer Psychology Review, 6(1), 121-132, 2023
A Framing Effect in the Judgement of Discrimination (Hsee, Christopher K. and Xilin Li ) , Proceedings of the National Academy of Sciences of the United States of America, 119(47), e2205988119, 2022
The Psychology of Marginal Utility (Li, Xilin and Christopher K. Hsee ) , Journal of Consumer Research, 48(1), 169-188, 2021
Bounded Rationality in Strategic Decisions: Undershooting in a Resource Pool-Choice Dilemma (Hsee, Christopher K., Ying Zeng, Xilin Li, and Alex Imas ) , Management Science, 67(10), 6553-6567, 2021
Free-riding and Cost-bearing in Discrimination (Li, Xilin and Christopher K. Hsee ) , Organizational Behavior and Human Decision Processes, 163, 80-90, 2021
People Adapt More Slowly to Social Income Changes Than to Temporal Income Changes (Li, Xilin, Christopher K. Hsee, and Li Wang ) , Journal of Experimental Psychology: Applied, 27(1), 46-56, 2021
Incivility Awareness Could Save Lives (Li, Xilin, Christopher K. Hsee, and Li Wang ) , Behavioral Science & Policy, 7(1), 1-8, 2021
Prediction Biases: An Integrative Review (Yang, Yang, Christopher K. Hsee, and Xilin Li ) , Current Directions in Psychological Science, 30(3), 195-201, 2021
Hard to Bear: State Boredom Increases Financial Risk Taking (Miao, Peng, Xilin Li, and Xiaofei Xie) , Social Psychology, 51(3), 157-170, 2020
Conflating Temporal Advancement and Epistemic Advancement: The Progression Bias in Judgment and Decision Making (Zhou, Haotian, Xilin Li, and Jessica Sim ) , Personality and Social Psychology Bulletin, 45(11), 1563-1579, 2019
Beyond Preference Reversal: Distinguishing Justifiability from Evaluability in Joint versus Single Evaluations (Li, Xilin and Christopher K. Hsee ) , Organizational Behavior and Human Decision Processes, 153, 63-74, 2019
Being 'Rational' Is Not Always Rational: Encouraging People to Be Rational Leads to Hedonically Suboptimal Decisions (Li, Xilin and Christopher K. Hsee ) , Journal of the Association for Consumer Research, 4(2), 115-124, 2019
Relevance Insensitivity: A New Look at Some Old Biases (Hsee, Christopher K., Yang Yang, and Xilin Li ) , Organizational Behavior and Human Decision Processes, 153, 13-26, 2019