Faculty & Research
---
Knowledge creation on China, from proven China experts.

Faculty & Research
---
Knowledge creation on China, from proven China experts.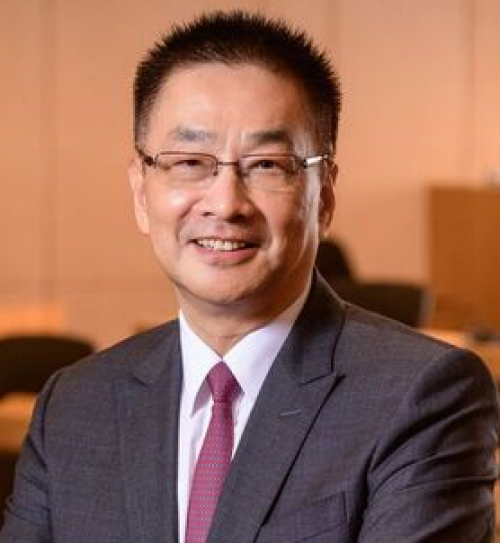 Wu, Ho-Mou
Professor Emeritus, CEIBS
hmwu@ceibs.edu
86-10-82966809
Dr. Wu is Professor Emeritus at CEIBS. Before joining CEIBS, he was Langrun Chair Professor of Economics at China Center for Economic Research (CCER) at Peking University from 2006 to 2015 and Executive Vice-President for National School of Development at Peking University from 2008 to 2012. Prior to CCER, he taught at Stanford University, Vanderbilt University, Zhejiang University and Tsinghua University (Beijing) and was a tenured faculty member at Tulane University, USA, and Special-Appointment Professor at Nankai University, Guanghua School of Management of Peking University and College of Management at National Taiwan University.
Dr. Wu received his PhD in economics from Stanford University. His main research area covers Macroeconomics, Financial Economics, China's Economy, Information Economics and Game Theory. He was editor of China Economic Journal and guest editor of Journal of Banking and Finance and Economic Theory. His publications appear in world-renowned academic journals such as Econometrica, Economic Journal, Journal of Banking and Finance, Journal of International Economics, Economic Theory, and Economic Research Journal (in Chinese). He has won Outstanding Research Award from Foundation for the Advancement of Outstanding Scholarship (FAOS) and Academic Excellence Award in Social Sciences from the Ministry of Education in Taiwan.
Professor Wu has been teaching EMBA and MBA courses in various schools. He was awarded Teaching Excellence Award at National Taiwan University and the 2009 and 2012 Peking University Teaching Excellence Awards. He was Vice-President of Chung-Hua Institute for Economic Research (CIER), Taiwan, Supervisor of Taiwan Futures Exchange, and Advisor to Taiwan Semiconductor Corporation (TSMC). Dr. Wu is also Secretary-General for China Meeting of Econometric Society (CMES), Supervisor and Member of China Finance 40 Forum, Beijing, Board Member of Fubon Bank (China), and Board Member of Vlerick Business School in Belgium.
* Ph.D. in Economics, Stanford University
* M.A., in Economics, Stanford University
* B.A., in Economics, National Taiwan University
* Macroeconomics
* Financial Economics
* China's Economy
* Information and Game Theory
* Macroeconomics
* Global Financial Market
* Game Theory and Industrial Competition
* Corporate Finance
Outstanding Research Award from Foundation for the Advancement of Outstanding Scholarship (FAOS);
Academic Excellence Award in Social Sciences from the Ministry of Education in Taiwan