Faculty & Research
---
Knowledge creation on China, from proven China experts.

Faculty & Research
---
Knowledge creation on China, from proven China experts.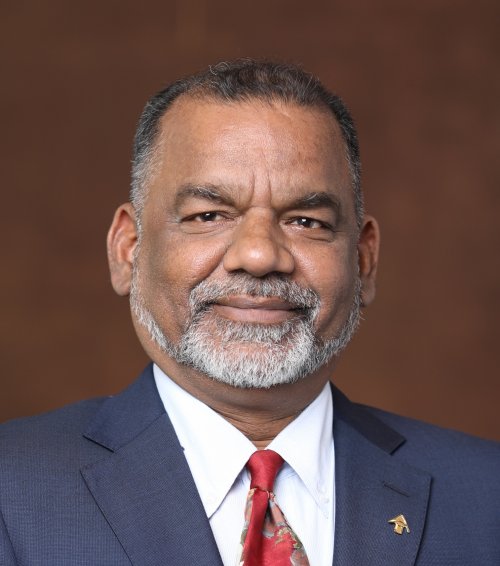 Ramasamy, Bala
Professor of Economics,
Associate Dean; 
Director of GEMBA Programme, CEIBS
bramasamy@ceibs.edu
(86) 21-28905610
Dr. Bala Ramasamy is Professor of Economics, Associate Dean and Director of GEMBA Program at CEIBS. He joined CEIBS in 2006. He was the Associate Dean responsible for Accreditation and Learning Assurance between 2018-2020. Before joining CEIBS, Dr. Ramasamy was Professor of International Economics and Business and acting Director of Nottingham University Business School at the University of Nottingham in Malaysia. In the 1980s and 1990s Dr. Ramasamy was a faculty member at Massey University in New Zealand and the University of Macau. He has wide experience teaching students of different backgrounds and cultures in mainland China, Macau, Malaysia, Singapore, New Zealand, Ghana, Nigeria, Kenya and the UK.

Dr. Ramasamy received his Ph.D. degree from University of Leicester, UK and his Master of Social Sciences from the University of Macau, both in Economics.

Dr. Ramasamy's research interest focuses on Asian economies, Foreign Direct Investment, Corporate Social Responsibility and International Business Strategy. Since 2014, he was listed among the most Highly Cited Chinese Researchers by publishing giant, Elsevier. His research has been published in Journal of Business Ethics, World Economy, Journal of World Business, Journal of World Investment and Trade, Journal of Business Research and Tourism Analysis among others. His views are regularly sought by the media. He has been interviewed by CCTV, Bloomberg, AP, Al Jazeera, Channel News Asia etc. His comments have also appeared in the Wall Street Journal, China Daily, South China Morning Post, Global Times and other newspapers around the world.

Outside academia, Dr. Ramasamy runs leadership and moral empowerment programs for young teenagers in China and Malaysia.