Faculty & Research
---
Knowledge creation on China, from proven China experts.

Faculty & Research
---
Knowledge creation on China, from proven China experts.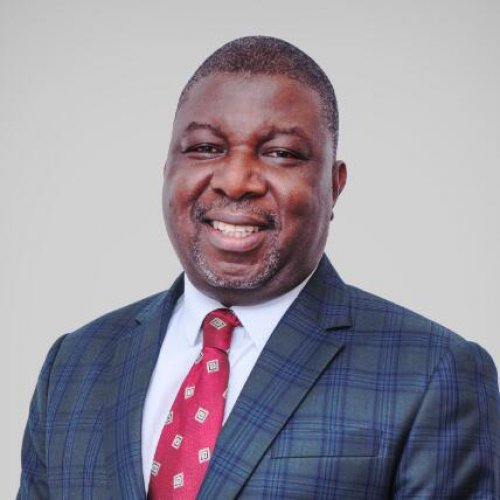 Tsamenyi, Mathew Kwame
Professor of Management Practice in Accounting, CEIBS;
Executive Director of CEIBS Africa
mtsamenyi@ceibs.edu
Mathew Kwame Tsamenyi is Professor of Management Practice in Accounting at CEIBS and Executive Director of CEIBS Africa. He spent his sabbatical at CEIBS during 2011-2012. He has taught at various institutions including the University of Birmingham, UK, University of Sheffield, UK and City University of Hong Kong.

Dr. Tsamenyi graduated from University of Cape Coast, Ghana with a Diploma in Education and Bachelor of Commerce in 1991. In 1993, he graduated from the University of Wollongong, Australia with a Master degree majoring in Accountancy. He holds a PhD in Accounting from the University of Wolverhampton in collaboration with the University of Manchester, UK. He is also a fully qualified Certified Management Accountant (CMA).

Dr. Tsamenyi is the Co-Founding Editor of the Journal of Accounting in Emerging Economies and also Co-Editor of the Research in Accounting in Emerging Economies Series. He also serves on the Editorial Boards of the Accounting, Auditing and Accountability Journal (AAAJ) and Journal of Accounting and Organizational Change. In addition, he is Ad-hoc reviewer for several journals including Management Accounting Research, Critical Perspectives on Accounting, Journal of Accounting Education, and International Business Review. Dr. Mathew Tsamenyi provides consulting services for various international organisations in the areas of financial analysis, accounting, performance management, management control systems, etc. His recent international consultancy experience includes United Nations Commission on Trade and Development (UNCTAD), the Netherlands Universities Foundation for International Cooperation (NUFFIC) and the Central Bank of Rwanda.

Dr. Tsamenyi has undertaken research funded by various bodies including the Chartered Institute of Management Accountants (CIMA) to investigate cost management and customer relationship management in the UK and the Nuffield Foundation to study performance and financial controls in privatised companies in Ghana.
1997 PhD, University of Wolverhampton in collaboration with University of Manchester, UK
1993 MCom, University of Wollongong, Australia
1991 BCom, University of Cape Coast, Ghana
1991 Dip. Ed, University of Cape Coast, Ghana
Management accounting
Accounting in emerging economies
Interface between management accounting and corporate governance
Management accounting
Financial Accounting
Managerial Finance