Faculty & Research
---
Knowledge creation on China, from proven China experts.

Faculty & Research
---
Knowledge creation on China, from proven China experts.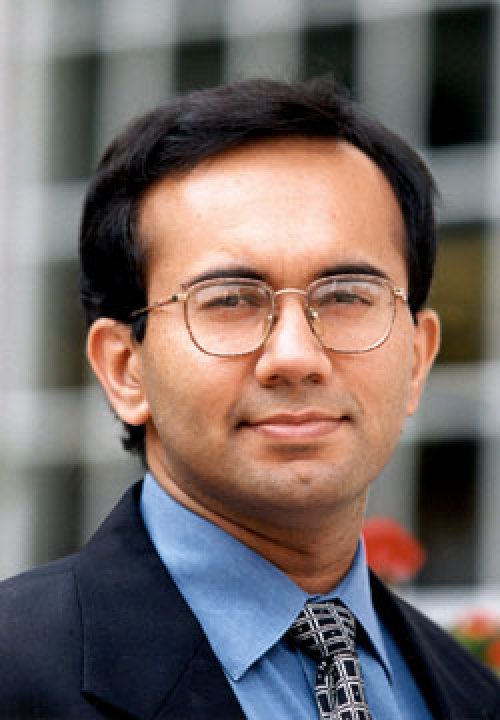 Khanna, Tarun
Visiting Thought Leader, CEIBS
Jorge Paulo Lemann Professor, Harvard Business School 
Tarun Khanna is the Jorge Paulo Lemann Professor at Harvard Business School, where he has sought for two decades to study the drivers of entrepreneurship in emerging markets as a means of economic and social development. At HBS since 1993, after obtaining degrees from Princeton and Harvard, he has taught courses on strategy, corporate governance and international business to MBA and Ph.D. students and senior executives. He has served as the Faculty Chair for HBS activities in India and South Asia for many years.

A summary of his work on emerging markets appeared in his 2010 co-authored book, Winning in Emerging Markets, and an example of his comparative work on entrepreneurship appears in his 2008 first-person analysis of China and India, Billions of Entrepreneurs. Both were published by Harvard Business Press and translated into several languages. In 2014, his piece, "Contextual Intelligence", was a runner-up for the McKinsey Prize for the year's best article in the Harvard Business Review.

He was named the first director of the university-wide Harvard South Asia Institute in the fall of 2010. The institute rapidly grew to engage more than 150 faculty from across Harvard in projects embracing the pure sciences, social sciences and the humanities, and spanning the region from Afghanistan to Myanmar. In this role, he currently teaches a popular university-wide elective course, Contemporary Developing Countries, where students work in multi-disciplinary teams to devise practical solutions to complex social problems. The course is part of Harvard's undergraduate general education core curriculum, and is rare in that it also attracts graduate students from across the university, engaging everyone from sophomores to surgeons.

In 2007, he was nominated Young Global Leader (under 40) by the World Economic Forum; and in 2009, he was elected as a Fellow of the Academy of International Business. In 2015, he was named by the Government of India to chair the national commission to help shape the fabric of India's entrepreneurial ecosystem. In 2016, the Academy of Management conferred on him its Eminent Scholar Lifetime achievement award for scholarship in International Management. Outside HBS, he serves on numerous for-profit and not-for-profit boards in the US and India, including AES, a Washington, D.C. headquartered global power company, and India-based Bharat Financial Inclusion Limited (formerly SKS Microfinance), one of the world's largest firms dedicated to financial inclusion for the poor. He is a co-founder of several entrepreneurial ventures in the developing world, spanning India, China, Southeast Asia and the Middle East. Recently, he co-founded Axilor, a vibrant incubator in Bangalore. In 2015, he was appointed a Trustee of Boston's Museum of Fine Arts.