Faculty & Research
---
Knowledge creation on China, from proven China experts.

Faculty & Research
---
Knowledge creation on China, from proven China experts.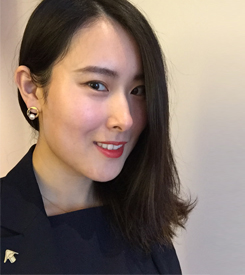 Founder CEFAIRY
MBA 2017
Stephanie earned her bachelor degree in Korean from Shanghai International Studies University and minor in Finance from Shanghai Institute of Foreign Trade.
Upon graduation, Stephanie served Samsung Healthcare and Samsung Semiconductor as a Market Research Executive for 3 years. She was involved in an up to 100 million government medical instrument procurement project. She closely worked with sales, headquarters and R&D center, seeing the trend of Chinese smartphone market and targeting design-in companies.
Later on, Stephanie pursued her career as a Strategic Planning Executive in American-Sino investment, a leading high-end women and children medical service provider, responsible for new products design and promotion, benchmarking and competitor analysis, over-all infrastructure enhancement. Then she internally transferred to business development role, playing as a core member of new hospital development including site selection, feasibility report draft, fund-raising, government communications, construction design, business negotiations and bidding in a 500 million project. This experience made her believe that the key to drive private healthcare industry is to become a Senior Manager with both healthcare services insights as well as management/ operation expertise.