Faculty & Research
---
Knowledge creation on China, from proven China experts.

Faculty & Research
---
Knowledge creation on China, from proven China experts.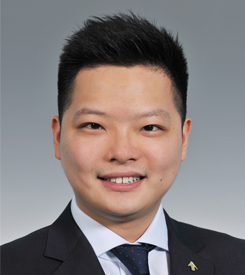 Hong Kong, China
Industry: Financial Services – PE/VC
Function: Finance/Accounting – PE/VC
Born in China, Li gained his first international experience at early youth by moving with his family to the United States. He lived near Chicago, IL and spent most of his free time playing club soccer and working part-time. He returned to the Greater China Region and graduated with a Bachelor's degree in Economics and Finance from The University of Hong Kong. Upon graduation, Li worked in investment teams for PE and VC funds in both Hong Kong and Mainland China.
Li started his investment career working for Value Partners Group in Hong Kong, a listed company with US$10B+ AUM, as a PE investment team member for one of the funds covering China opportunities. In the past two years, he worked for SBCVC based in Shanghai, as Investment Associate on the deal team executing TMT deals. For deals, he is particularly interested in technology-driven early-stage investment opportunities.
Outside of work, Li enjoys spending time with family and friends and play sports. At HKU, Li represented the men's team that won two tertiary rugby championships. After graduation, he played regularly for University RFC, a club team started by HKU faculty members and alumni.