Faculty & Research
---
Knowledge creation on China, from proven China experts.

Faculty & Research
---
Knowledge creation on China, from proven China experts.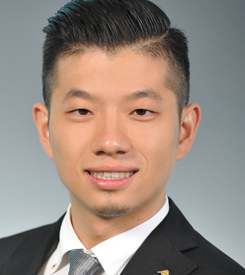 Taiwan, China
Industry: Technology
Function: Marketing/Sales
As a Taiwanese, Chicco spent half of his life in Hong Kong and the US. Throughout the 4 years in the software industry, he has gained extensive knowledge by rotating through sales, marketing, and project development roles.
Upon receiving his Industrial Engineering bachelor's degree from Purdue, Chicco served his mandatory military duties, during which he discovered a startup opportunity. After he was relieved, Chicco soon cofounded an O2O startup in Shanghai (Shoptong 逛街通) that specialized in connecting physical fashion retail items online. Created sales strategy and led project development of the company, he successfully recruited 200+ stores and connected 1000+ items online within 2 months.
With Chicco's startup experiences Zeon Corporation, second largest PDF solution provider, poached him to take up the International Sales Manager role. Where he initialized marketing campaigns with his Google Adwords and Google Analytics expertise to increase brand awareness and customer base tripled worldwide.
Outside of work Chicco loves to play rugby and scuba dive. He also plans to gather CEIBSers to skydive and surf!