Faculty & Research
---
Knowledge creation on China, from proven China experts.

Faculty & Research
---
Knowledge creation on China, from proven China experts.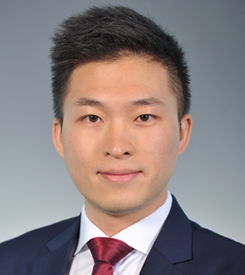 China
Industry: Consulting
Function: Consulting – Strategic Planning
Steven spent his first 19 years in Shenyang, where he was born and raised. Later he moved to Shanghai to study in East China Normal University, where he managed to obtain a dual bachelor degree of business administration and public relations. His education background laid a solid foundation for later stating his career in consumer products and brand consulting.
He started his career as Management Trainee in Kohler.co, where he gained solid hands-on marketing and sales experience through job rotation in marketing, BD, sales and manufacturing department. As an important member of the team who successfully expanded Kohler's business into tile industry, he later won the Kohler APAC President Innovation Award. He then moved on to join world's largest brand consultancy, Interbrand as Senior Associate of BD and Client Management. He was the youngest colleague in Interbrand who took the Senior Associate role and successfully led the team to accomplish challenging projects, later highly regarded by clients and the company itself. Right now he is working at world's leading digital agency Isobar as Brand Consultant.
Apart from this, he is keen on playing basketball. He was the basketball team captain of business administration department back in the university, and he led his team won the championship in 2009 business school basketball competition, also winning the MVP award.
Steven is a true believer of team work and also has the belief that luck comes out of hard work.