Faculty & Research
---
Knowledge creation on China, from proven China experts.

Faculty & Research
---
Knowledge creation on China, from proven China experts.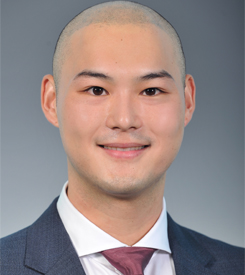 Canada
Industry: Retail/Trading
Function: Entrepreneur/Owner/Partner
Born in Seoul, Korea, and raised in British Columbia, Canada, Andrew spent his youth in Vancouver and received in BA from the University of British Columbia ("UBC"), majoring in International Relations. After graduating from UBC, he pursued a law degree and completed his Juris Doctorate at the University of Alberta, Faculty of Law. Upon completion of his studies, Andrew secured an Associate position with Borden Ladner Gervais LLP ("BLG"), Canada's largest law firm, in their Corporate Commercial Group. During his tenure at BLG, Andrew practiced in the areas of corporate finance, mergers & acquisitions, securities laws and corporate commercial law.
In addition to his legal background, Andrew is also an active Entrepreneur. In 2013, he co-founded a lobster export company. As a result of active marketing and strategic planning, the company recorded over $13 million in sales in just 3 years time. Recently, Andrew also co-founded a retail bakery operation in Calgary, Canada, a business that he plans to develop into a franchise.
Andrew loves to travel. He participated in student exchanges in Copenhagen, Denmark and Seoul, Korea. He has also completed a 45 day backpacking trip throughout Europe. Andrew is fluent in Korean and is eager to learn Mandarin.