Faculty & Research
---
Knowledge creation on China, from proven China experts.

Faculty & Research
---
Knowledge creation on China, from proven China experts.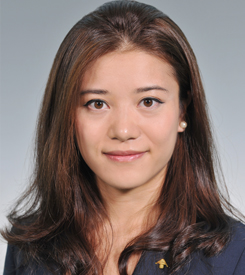 China
Industry: Manufacturing
Function: General Management – Project Management
Born in Sichuan, Flavia started her international experience when she was 13. During the past 12 years, Flavia lived and traveled in 24 countries, studied under 4 countries' education system and worked in 4 countries. She was also the vice president of Club-International when she was studying in the University of California, Davis. All these international experiences fostered her exceptional ability to understand different cultures and interact with international people.
In 2013, Flavia graduated from UC Davis with bachelor degrees in both Economics and Statistics. In 2014, she joined a merchant bank called Forbes & Manhattan in Toronto, Canada as a Project Analyst. From her 10 projects, Flavia gained good knowledge about mining, agriculture, pharmacy and catering industries. In 2015, she returned to China to develop her family business, Chongqing Beckman Aircraft & Yacht Manufacturing Co., from inception to establishment. At the same time, she is also preparing to build a healthy restaurant chain.
Flavia used to be the captain of Deyang Swimming Team and won many prizes at provincial level. Now she still has a passion in sports especially in fitness, swimming and Muay Thai. Besides sports, Flavia also has a keen interest in cooking and nutrition.