Faculty & Research
---
Knowledge creation on China, from proven China experts.

Faculty & Research
---
Knowledge creation on China, from proven China experts.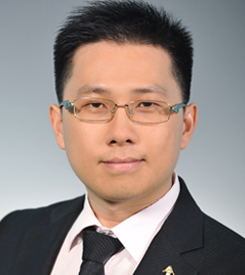 China
Industry: Technology
Function: Operaton/Logistics - Purchasing
Majored Automation, Liao graduated with bachelor degree in Huazhong University of Science & Technology. In 2007, he entered Huawei as a technical procurement engineer, responsible for technical and quality management of supplier and material, yearly business more than 400 million RMB. With the good technical knowledge and commercial ability, he was assigned to Brazil to be a sourcing manager in 2010. During the 5 years in Brazil, he led the local team to realize the great reformation of local procurement business, establishing the local procurement strategy, integrating resource, and developing IT platform and internal control regulations. He had led a cross department renovation project which involved more than 100+ members, and the project finally saved 500 million RMB, reduced 10, 000m2 inventory area, created the first local material management platform of Huawei oversea, the solution which was published to Huawei global. He became one of the key experts of Huawei supply chain.
In spare time, Liao has great passion on outdoor exploration. He had been to Tibet by bicycle, explored in Amazon Jungle, taken cruise to Antarctic, and climbed 5,000+m high volcano in Ecuador. His great willpower and spirit of exploration are really impressive.