Faculty & Research
---
Knowledge creation on China, from proven China experts.

Faculty & Research
---
Knowledge creation on China, from proven China experts.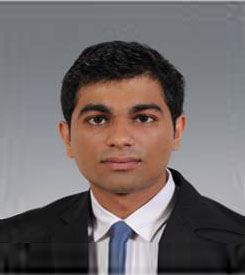 Founder / DSA
MBA 2017
Industry: IT
+86-131-62169359
BACKGROUND:
* B.Tech-2012-Electronics
SHORT BIO:
The world as we know it becomes smaller by the second. Business Models around the world are increasingly being created and copied around the world with a time lag. China with its mass class revolutions is increasingly being looked upon as a hub for innovative customer products and services. We aim to migrate these existing business models in emerging markets the world over with economies of scale and scope. We will change the way the world operates one billion dollar business idea at a time.
There is currently no company in the market that is truly taping into the competitive innovation that is present in China. Our access to 70% of the world's emerging market combined with our operational expertise provides us with unparalleled competitive advantage.
Raised in the UK & Africa with work experience in India; Amit comes with strong cross functional experience working in Technology with domestic companies and MNC's alike. He possesses a strong background based on IT and Strategy.