Faculty & Research
---
Knowledge creation on China, from proven China experts.

Faculty & Research
---
Knowledge creation on China, from proven China experts.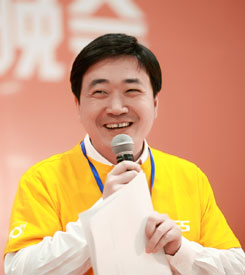 Founder / LOHHAS Plus
EMBA2010SH3 / CELS2
First generation underwater robot expert in China, Leo is also founder/co-founder of LOHHAS Plus, CEIBS LOHHAS, and Genius Dream-works. He's a serial entrepreneur in transforming and upgrading traditional industry with internet and IT technology. The recent project LOHHAS Plus is transforming fresh ingredients industry by linking redundant last mile express resource, e-commerce, and supply chain with the internet, this will significantly improve the efficiency and value chain of the industry.
LOHHAS Plus is an internet company that structures high-efficiency and a high-quality fresh ingredients ecological chain, to supply customer with cost-effective, high-quality ingredients to its customers. The company integrated redundant high-grade express resources, warehouse & sorting professionals, and online/offline sales channels, to accomplish the following goals: 1) to reduce circulation cost, improve brand exposure, and sales volue for its suppliers; and 2) to allow its customers to receive high-efficiency, high-quality fresh ingredients on time.